Share on facebook
Share
Share on twitter
Tweet
Share on pinterest
Pin
Country music artists have a unique ability to sing about absolutely anything and make it sound sad. When their songs are actually about death, you can expect to be crying at the end of every song.
Whether they were written about a family member, friend, or even a lost lover, country musicians sure know a thing or two about dealing with their emotions.
So without further ado, here is my list of the saddest country sounds about death.
1. If Heaven Wasn't So Far Away by Justin Moore
Who would you visit if heaven wasn't so far away and you could pop in anytime? Justin Moore's 2011 song "If Heaven Wasn't So Far Away" is more of a wish to see his beloved grandad again and will have you, too, thinking of those who have passed away.
Recorded in 2011 for the album Outlaws Like Me, the song is an emotional ballad that will result in a few tears as you reminisce about a lost loved one. This is definitely one that you need to add to your saddest country songs about death playlist purely for the emotion it brings.
2. What Hurts The Most by Rascal Flatts
Rascal Flatts is a big name in the country music scene, and his 2018 offering of "What Hurts the Most" will tug at your heartstrings. Dealing with lost love, especially in the event of the death of a lover, is no easy feat.
Flatts explores the emotions associated with this loss in "What Hurts the Most," taken from his hit album Rascal Flatts. Grab the tissues as you add this to your emotional songs playlist.
3. Over You by Miranda Lambert
Another great hit by Miranda Lambert. Co-written by ex-husband Blake Shelton, the song is about dealing with the loss Shelton faced when he lost his older brother to a motor vehicle accident.
Parts of the song take on an angry tone as Lambert asks them why they left, but overall it is a tearjerker that touches on all the aspects of grieving. The song was initially meant to be sung by Blake Shelton but was recorded in 2011 for Lambert's album For the Record.
4. Drink a Beer by Luke Bryan
Often, it is only when we lose a friend or someone close to us that we sit and think back on all the great times we had with that person. American Idols judge Luke Bryan sings of childhood memories and drinking a beer with his now-departed friend while he tries to come to terms with their death.
Recorded in 2013 for the album Crash My Party, the song is an ode to honoring a departed friend's memory by doing the things they used to do together. "Drink A Beer" is a beautiful country ballad that reminds you of your childhood too.
5. Who You'd Be Today by Kenny Chesney
Losing someone too young can be devastating and often leaves you wondering about the kind of person they would have become. Recorded in 2005, Kenny Chesney's song "Who You'd Be Today" takes you on an emotional journey of regret and sorrow.
This country ballad deals with the inevitable grief that comes with losing a friend while they are young and really highlights the sadness behind the fact that no one will ever know how this person would have become later in life.
6. I Drive Your Truck by Lee Brice
"I Drive Your Truck" is the true and sad story of a father's grief of losing his son. US Soldier Jared Monti was killed in Vietnam, and the song serves as a tribute to him. Recorded by Lee Brice in 2012, the song featured on the country stars' album Hard 2 Love.
Sometimes all we have left to remember someone by is their possessions. Thankfully for Monti's father, his son left behind a truck which the father still drives to remember his son.
7. See You Again by Carrie Underwood
How else does a country music star pay tribute to a friend who has passed other than with a song? Carrie Underwood has done just that with the 2012 release of "See You Again," featured on the album Blown Away.
The song is an emotional ballad that focuses on the singer trying to hold on to the memories of her friend and is sure she will see them again one day. Once again, grab the tissues for this one.
8. The Funeral by Hank Williams
This piece of country music has to be one of the eeriest yet thought-provoking songs I have ever heard. It takes on the form of a spoken poem detailing the death of a baby. "The Funeral" was recorded in 1950 by Hank Williams and was released under the alias "Luke The Drifter."
The song has an old-country feel to it and has a double meaning as the speaker touches on the death of a baby while possibly hinting at the death of who he is as a person. Give this one a good listen and try to see if you can uncover the meaning of this eerie country song.
9. If Tomorrow Never Comes by Garth Brooks
Garth Brooks co-wrote the emotional ballad "If Tomorrow Never Comes" and recorded it for his 1989 album. With his beautiful deep country voice, the singer wonders if his love will know how much she means to him if one of them had to die that day.
Dealing with immortality is a common theme in music, and Brooks captures the true emotions of this as he sings of having no regrets and always letting his lover know how he feels.
"If Tomorrow Never Comes" is the perfect song to be featured on my list of the saddest country songs about death and comes in at number nine.
10. There You'll Be by Faith Hill
The "queen of country" Faith Hill once again wows fans with her powerful voice. In a song recorded for the soundtrack to the movie Pearl Harbor, Hill remembers the close bond she shared with her love and how they will always be with her in her heart.
Recorded in 2001, the song is, in my opinion, very sad as the lyrics resonate with my own feelings about loss and death.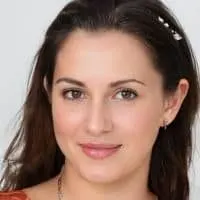 Alexandra loves playing the piano and guitar. She has always been a music lover, but it wasn't until she was in high school that she realized how much she loved to play. It allowed her to express herself without having to be verbally expressive, which is something she found very empowering.