Share on facebook
Share
Share on twitter
Tweet
Share on pinterest
Pin
Whether your wife's left you, your house has burned down or your dog's died, there is a country song to suit the situation. However, one of the most popular areas in this niche is sad songs about love.
The style of country songs is perfect for expressing lost love, breakups or other sad circumstances.
So without further ado, here is my list of the 10 saddest country songs about love!
1. Whiskey Lullaby – Brad Paisley (Feat. Alison Krauss)
"Whiskey Lullaby" is a tragic story about two lovers who drink themselves to death after their break-up. The lyrics detail how both he and she dealt with the sadness, guilt, and regret about not being together. It almost has a Romeo and Juliet vibe about it.
Most of us have experienced heartbreak, but even if you're fresh on the heels of a breakup, this song is likely to make you feel better.
2. I'm So Lonesome I Could Cry – Hank Williams
"I'm So Lonesome I Could Cry" is one of the saddest country songs about love. It is so iconic it has been covered numerous times since its release in 1949, from Elvis Presley to Norah Jones.
If you've ever felt lost love or loneliness, this song will resonate with you. Hank Williams has a beautiful voice that highlights the sadness of sitting alone throughout the day and night, feeling like he could just cry.
3. He Stopped Loving Her Today – George Jones
If you've ever been dumped and feel like you'll never get over it, "He Stopped Loving Her Today" will be one of the saddest country songs about love for you. The lyrics detail a man's heartbreak and pining for his lost love until the day he dies.
The song is written from the point of view of the man's friend who is there for the funeral, laying a wreath and watching his lost love come to see him one last time. The tragic nature of these lyrics will break your heart.
4. I Will Always Love You – Dolly Parton
Many of us may be more familiar with the Whitney Houston cover of "I Will Always Love You" as it featured in the movie The Bodyguard. However, the original version from singer-songwriter Dolly Parton has an even more haunting quality.
If you've ever had to leave someone you love, the song lyrics will feel familiar to you. It is a beautiful song that wonderfully expresses that while you may be moving on, you wish your lover well and will always love them.
5. What Hurts the Most – Rascal Flatts
Many of us have experienced unrequited love and been left wondering what could have been. "What Hurts the Most" expresses this perfectly. The lyrics of this song detail feeling lonely, putting on a brave face, and going through all the possibilities when someone you've lost is gone.
This Rascal Flatts song has been covered by other artists, but this version is beautiful. His vocals wonderfully blend country and pop that has a timeless sound that is sure to appeal for many years.
6. Crazy – Patsy Cline
"Crazy" was originally written and sung by Willie Nelson, but Patsy Cline's voice has a hauntingly beautiful quality that has made this song popular 60 years after its release. Patsy beautifully expresses the hurt and confusion that you feel when the person you love leaves you for someone else.
If you've ever been in this situation, "Crazy" will appeal to you, yet the wonderful tune is likely to have you humming along to this sad country song.
7. You're Gone – Desmond Rio
"You're Gone" is one of the saddest country songs about love, as it expresses all the wonderful things about his partner, but the overwhelming sentiment is "you're gone." This is a beautiful song that describes the lovely things about his partner and the things they shared, but how empty he feels now.
Unlike many of the saddest country songs about love, this song is not about a breakup and instead explores the tragedy of losing a partner to death. When you listen to the beautiful piano melody and Desmond's sweet voice, it's sure to bring a tear to your eye.
8. The Dance – Garth Brooks
"The Dance" is a bittersweet song that wonderfully expresses the ups and downs of relationships. The overall sentiment of the lyrics is that even when a relationship has ended, you can still look back on your memories. It is the perfect expression that it is better to have loved and lost than not loved at all.
"The Dance" is one of Garth Brook's best-known hits, but it is one of the saddest country songs about love, particularly if you've only recently broken up with someone. However, listen to it again in a few months and the song will take on even greater meaning.
9. Blue Eyes Crying in the Rain – Willie Nelson
"Blue Eyes Crying in the Rain" put Willie Nelson on the country music map, despite having been a musician for over 10 years. The wonderful lyrics and his soulful voice made this an instant hit and Willie Nelson a household name.
"Blue Eyes Crying in the Rain" has been covered by a number of artists since its release in 1975. While many of the covers have been great, it is difficult to capture the sadness and soul in this version.
10. Every Time I Hear Your Name – Keith Anderson
"Every Time I Hear Your Name" is a lovely song about moving on after a breakup, but still feeling that sadness when you remember your lost love. The song lyrics cover getting into a new relationship and being wary of moving too fast since you're right back at your breakup when something reminds you of the relationship.
This song is likely to resonate with many people who have experienced heartbreak and are taking the tentative steps of moving forward with someone new.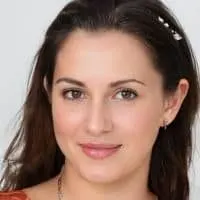 Alexandra loves playing the piano and guitar. She has always been a music lover, but it wasn't until she was in high school that she realized how much she loved to play. It allowed her to express herself without having to be verbally expressive, which is something she found very empowering.