Share on facebook
Share
Share on twitter
Tweet
Share on pinterest
Pin
A master of tugging at your emotions, Disney has created some memorable and impactful songs over the last century and continues to make an impact to this day. Whether you're a fan of Disney or not, there's a good chance you've heard some or all of the songs on this list.
Each record they create is with purpose and passion for the joy the company brings to people all over the world.
In this article, I'm going to break down the 10 saddest Disney songs that the company has ever released!
1. When She Loved Me – Toy Story 2 (1999)
A song as iconic as the film franchise it was a part of, "When She Loved Me," quickly became a fan favorite as the song is riddled with angelic vocals and a lighthearted instrumental. The song's dynamics wash over you with a sense of peace, and the lyrics made an impact on children and adults alike.
Out of the Toy Story franchise, I feel this song is one of the saddest Disney songs of all time. The stellar instrumentation will make you lose track of time, and the piano melody couldn't be any softer yet so profound at the same time.
2. Married Life – Up (2009)
Offering a great contrast between happy and sad tones, this record goes through many waves of emotions and takes listeners on a journey they won't forget. It does a great job of painting a visual with the changing dynamics and music styles throughout.
The song is entirely instrumental without any vocal accompaniment, and the message can be interpreted in many different ways, but it can easily be interpreted as a lifelong journey and all of the ups and downs that are associated with it. "Married Life" will remain one of Disney's most memorable records no matter how much it ages.
3. God Help the Outcasts – The Hunchback of Notre Dame (1996)
This song comes from a golden era in Disney's history, as they released many classics throughout the 90s. With many orchestral qualities that deliver harmonious melodies, the vocals display impeccable vocal range to accompany them.
It's a relatively slow song, and although the melodies are strong, they offer times of bright dynamics and melancholic rest. Written for the animated film The Hunchback of Notre Dame, "God Help the Outcasts" became a hit with many people in the 1990s and is regarded as one of Disney's best movies of all time.
4. Reflection – Mulan (1998)
Delivering a clear message, the lyrics on "Reflection" offer a general monologue of those who feel like they're not good enough or can't amount to what's expected of them. Feelings of doubt are a very common shared quality among people, and this song resonated with Disney fans out of all the outstanding records that were included in the Mulan movie.
Offering a crisp audio quality and ethereal melodic production, the instrumental sounds like a backing track to a peaceful dream. The vocals don't waver from quality, and each note is perfectly executed to send a tingle down your spine.
5. Remember Me – Coco (2017)
Although the song is somewhat short, every word hits close to the heart as the message could be interpreted as being distant from a loved one or simply remembering a loved one who has passed away. "Remember Me" pulled on viewers' heartstrings and was one of the saddest Disney songs from their movie Coco.
A beautifully played guitar drives the instrumental, and the lyrics were sung by American singer and songwriter Miguel. It's a touching record that makes a huge impact in a short amount of time.
6. Someone's Waiting for You – The Rescuers (1977)
A song that still pulls at people's emotions to this day, "Someone's Waiting for You" is an excellent song from The Rescuers Disney movie, and the record is sung by talented vocalist Shelby Flint. The record generally speaks of having hope and having faith that times will get better, no matter how bleak things may seem.
The peaceful and sensitive orchestral melody accompanies the vocals' message by adding to the imagery, allowing you to get fully enveloped by what the song offers. It's a record that'll make you feel a little sad and offers many annotations of hope in contrast.
7. Baby Mine – Dumbo (1941)
This is one of the saddest Disney songs to me personally, as the vocals are riddled with wary dynamics that give a blend of uncertainty, anxiousness, and hope. Singer Betty Noyes sings the lyrics, and it paints a sad image of missing a loved one, especially when paired with the tone of the movie Dumbo.
Originally released in 1941, the record has a classic sound that couldn't sound any more authentic. The song has left an imprint on multiple generations of Disney viewers, and it's highly regarded as a fan favorite for many people all over the world.
8. No Way Out – Brother Bear (2003)
Full of passion, sadness, and inspiration, this record speaks on failure, believing in yourself, and understanding that going through it is a part of life. "No Way Out" has a soft instrumental that primarily focuses on the melody and range of the vocals, and that's where most of the sonic impact comes from.
The instrumental serves as a soft backing track but doesn't take away from the vocals in any way. It leaves plenty of room for the message to cut through the dynamics, giving listeners a chance to let their imagination take hold.
9. Do You Want to Build a Snowman – Frozen (2013)
With a whimsical instrumental that comes off more chipper than sad, this song became a singalong favorite for kids everywhere when the movie Frozen was released. The record doubled as a favorite during Christmas time, and although it's a beautiful song, the lyrics' message can be a bit sad in a few areas.
A good portion of the song is entirely instrumental, which can take a dark turn, quickly shifting the dynamics of the music, yet the vocals come back in near the end for a moment of redemption amidst the darkness. It's really an impressive and well-written record overall.
10. Not One of Us – The Lion King 2: Simba's Pride (1998)
Produced with many cinematic qualities, this record's sonics are relatively dramatic, and although they don't sound very sad, the message itself definitely is. Regarding shame, disgrace, and being an outcast, the song highlights the pain associated with not belonging and feeling like you're all alone.
The Lion King 2 had many excellent records, but "Not One of Us" sent viewers through waves of emotions, leaving a core memory they'll never forget. It's an interesting mix of sadness, anger, and doom that beautifully translates its intended message.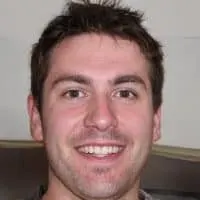 Alex is a man of many talents. He's been playing music since he was young, and has been the main content writer at Tone Start for the past few years. Alex loves to play around with different styles of music and enjoys listening to anything from country to classical.