Share on facebook
Share
Share on twitter
Tweet
Share on pinterest
Pin
Ed Sheeran is known for his incredible versatility as a musician, able to slip into any genre he pleases, and this talent is showcased throughout his albums. He's mastered folk, pop, electronic, and more and is definitely one of the most successful musicians.
While he might be most well-known for his catchy pop tracks, he's no stranger to getting a little emotional in his music
In this article, I'd like to take you through some of the saddest songs that Sheeran has released!
1. Supermarket Flowers
The intro to "Supermarket Flowers" perfectly sets the tone for the rest of the song – it starts with a simple, pretty chord progression played on the piano before Ed's signature whispy vocals come in. His lyrics shine through with this track, which serves as an excellent showcase of his songwriting talent.
"Supermarket Flowers" is a song for the hopeless romantics of the world and happens to be one of Sheeran's most popular numbers. If you haven't already, I highly recommend listening to this song – you won't regret it.
2. Small Bump
Don't let the upbeat intro to this song fool you – "Small Bump" holds an incredible emotional charge, perfectly captured in the acoustic guitar chord progression. It's a simple track dedicated to Ed's child and would be a great song for young parents to add to their playlists.
The melody is not too complicated, which is what makes this an excellent song. Ed Sheeran is the master of simplistic yet effective writing, and "Small Bump" is definitely one of the saddest Ed Sheeran songs.
3. Sunburn
"Sunburn" is one of Sheeran's earlier tracks and is a good representation of the sound he was known for when he first entered the music industry. It comes from his Plus album and is a simple guitar ballad that tugs at the heartstrings from the moment the first chord is struck.
It brings Sheeran's haunting vocals to the forefront, allowing you to pay full attention to the straightforward, beautiful lyrics. If you're looking for a song to cry to, "Sunburn" is an excellent candidate, and there's something in this track for everyone to relate to.
4. Afire Love
This next track features a bit of a different sound from the other songs on this list, relying more on electronic instruments than the usual acoustic instrumentation that you may be used to in Ed Sheeran's music. It's got a beautiful, satisfying chord progression that holds a lot of emotion, making "Afire Love" one of the saddest Ed Sheeran songs.
It's definitely not one of Sheeran's most famous numbers, but it's criminally underrated, at least in my opinion. The lyrics are simple yet carry a poetic feel to them, and if you haven't heard this song before, I think it's definitely worth the listen.
5. Save Myself
From the artist's Divide album, "Save Myself" is a sorrowful song about giving everything you have to someone who just wouldn't do the same for you. It's another simple song that gets its point across perfectly, featuring the piano as an underscore to Ed's extraordinary vocal talents.
If you've ever felt like you give too much of yourself away too quickly, then "Save Myself" is your song. It's incredibly emotional, and you'd better have some tissues on hand because the waterworks are definitely going to be working overtime after you hear this number!
6. We Are
If you want an authentic taste of Ed's earlier sound, then "We Are" is your song. It was made using a loop pad and is an entirely unique musical experience that I highly recommend that you, well, experience.
It's a sound that we haven't heard from Ed in a very long time. "We Are" is an incredibly emotional song that captures a feeling that I'm sure many of us can relate to – a feeling of being alone in the world.
7. The A-Team
"The A-Team" comes off of Sheeran's Plus album, his debut studio album, and the album that put him on the musical map. It's one of his most popular tracks and frequently gets airtime on the radio today – a testament to the longevity of his music.
It's a simple little number with a pretty chord progression and a simple melody that encapsulates the sound that we know and love from the artist. If you're looking for a throwback of Ed Sheeran's music, this is an excellent point of departure.
8. Happier
"Happier" is one of the more recent releases on this track and is one of the saddest Ed Sheeran songs out there. It features the iconic folk-esque sound that we know and love the artist with while still putting a modern twist on the undeniably Ed Sheeran genre.
This song is about wishing the best for someone you know you can't have while still indulging in those bitter feelings that often arise from a breakup. It's one of my favorites from Sheeran and is definitely worth listening to.
9. All of the Stars
Next up is "All of the Stars," which wastes no time getting its emotional point across, jumping straight into the first verse from the get-go. The instrumentation of this track is some of my favorite from Ed, featuring a haunting electronic pad that makes you feel like you're floating.
Sheeran explores both his high and low register in this track, showcasing his full vocal prowess while maintaining a brilliant simplicity level that only Ed can achieve.
10. I'm a Mess
And finally, we have "I'm a Mess," which, while indeed not the artist's most famous track, is one of the saddest Ed Sheeran songs out there. It has a kind of upbeat feel to it, and if you didn't pay attention to the lyrics, you'd want to dance to this song.
The title says it all – "I'm a Mess" explores the feeling of being lost in the world, entirely controlled by your emotions. It's a song that I think we could all relate to and is definitely worth listening to.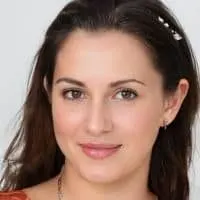 Alexandra loves playing the piano and guitar. She has always been a music lover, but it wasn't until she was in high school that she realized how much she loved to play. It allowed her to express herself without having to be verbally expressive, which is something she found very empowering.