Share on facebook
Share
Share on twitter
Tweet
Share on pinterest
Pin
At this point in his career, the man's name and music speak for itself. He's an artist that's capable of displaying and performing a wide range of emotions through powerful storytelling and impactful sonics and dynamics.
Even if he knows how to ramp up the energy and make a danceable hit, he's also well versed in the opposite, boasting numerous emotional records that bring out the deepest feelings in all of us.
So without further ado, here is my list of the saddest Elton John songs of all time!
1. Sacrifice
Fans of Elton John would be able to list off a lot of hits from the artist, but "Sacrifice" has definitely earned its spot in my top ten. Released in 1989, the record has many of the popular qualities of 80s slow jams, such as long reverberated synth melodies paired with soft synthetic keys and catchy pop percussion.
Regardless of how melancholic the instrumentation is, Elton's voice is what really sends the dynamics home, rippling from ear to ear. It's a gentle song that brings a warm feeling of peace, and Elton's voice hits all the right frequencies.
2. Home Again
Elton John's piano work never fails to amaze listeners, and "Home Again" is a good look at what the man can do with the keys. He has a way with instrumentation that can tell a story on its own, but when it's joined with his vocals, it takes the record's impact to a whole new level.
He also does an excellent job at building dynamics that lead listeners into cinematic moments. Elton John is an artist that's respected across every genre of music as his adaptability and range as an artist has impressed us all time and time again.
3. First Episode at Hienton
I'd say this record can be considered one of the saddest Elton John songs from his career, as it displays orchestral elements that'll immediately envelop you. It boasts an organic sound filled with clean instruments that give his voice plenty of room to shine.
In this day and age, Elton John's discography is massive, but this song was released in 1970, and you can hear a clear difference between his sound then and what he's known for today. How long the multi-faceted artist has been making music may surprise some people, but there's a reason he's so loved all over the world.
4. Sorry Seems To Be The Hardest Word
A passionate record with a raw message, Elton didn't hold back his emotions in his record "Sorry Seems To Be The Hardest Word." Over the years, the artist's prowess on the piano became such a signature sound that it has become synonymous with his vocals as they sound like a perfect match.
Although many of his records come with upbeat percussion and stacked layers of instrumentation, this track stays pretty consistent all throughout. It's a sonic experience, as is much of Elton John's music, but this is one that many people consider to be a special gem from his discography.
5. The Last Song
This nostalgic track can be found on his album called The One, and it was an instant hit when it was released in the early 1990s. You can tell how the sound selection, arrangement, and mixing choices started to change with the new era as he started to exit the styles that were so popular throughout the 80s.
Regardless of this note, "The Last Song" is a touching record that hits home for many as the lyrical content is quite relatable. As usual, listeners are blessed with unique piano melodies that offer that signature Elton John sound.
6. I Cry At Night
Many fans consider this to be up there with the saddest Elton John songs, and the artist offers a decent amount of vulnerability that listeners have been very receptive to. It's a timeless piece of music that'll still have relevance no matter how genres and music preferences change.
"I Cry At Night" may be only one of his timeless records, but it's still a standout piece that shines through much of his discography. It delivers a replayable quality that never seems to tire, and there's plenty of open space in the record to absorb every note.
7. Talking Old Soldiers
A song that's known for its significant impact, "Talking Old Soldiers" is a song that resonated with veterans, active servicemen, and military families in ways that many others will never understand. Aside from its message, the sonic qualities are eaten up by his fan base who can't get enough of the musician's talents.
Elton John is an extremely consistent artist that only gets better with time, and his true passion for the craft is undeniable as he's consistently put out stellar records like this one for multiple decades. The song progresses perfectly and goes through dynamic swells that'll tug at your heartstrings.
8. Rocket Man
More than likely one of the most popular songs on this list, "Rocket Man" is a huge part of Elton John's career, as the song has been used in countless forms of media. Even though the song is undeniably popular, it can also be considered one of the saddest Elton John songs from his career.
The instrumentation is beautiful in every way, but it's the chorus in this record that really made listeners connect with the record. It has many infectious qualities that get stuck in your head, and you'll find yourself singing along in no time.
9. American Triangle
Starting off with a somber tone, the record leads into the singer's melancholic vocals as each note supports the story's direction. I wouldn't say it's the saddest record on this list, but it comes with a touching message that's full of genuine sentiment.
Elton has always provided a relatively clear message in his lyrics, which makes it a good way to get a feel of what goes on in the artist's complex mind. The record goes through many changes sonically, and you'll find mild use of varying effects on the melodies that give them an ethereal sound.
10. Ticking
For the last entry on this list, we have his beloved record called "Ticking, " a song that can be found on his 1974 album Caribou. Part of what's great about revisiting Elton's older music is that you can hear the music direction the artist preferred during that era in his career.
No matter how his instrumentation, arrangements, or vocal style has changed, his talent with the piano never failed to amaze listeners all over the globe. Elton has blessed us with gorgeous music with each passing decade, and his true artistry is what makes his music so encapsulating.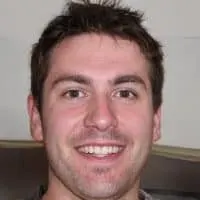 Alex is a man of many talents. He's been playing music since he was young, and has been the main content writer at Tone Start for the past few years. Alex loves to play around with different styles of music and enjoys listening to anything from country to classical.