Share on facebook
Share
Share on twitter
Tweet
Share on pinterest
Pin
An artist that has proven himself time and time again, Eminem is one of the rawest lyricists we've had the pleasure of enjoying for the last few decades. He's a true artist of his craft and has an undying passion for hip-hop music.
His fans and industry professionals consider him a rap and hip-hop legend, and I'd say he's earned that title through his relentless and transparent music. From the start, Eminem has portrayed his struggles through his music, and to expand on that, this article is going to look into the saddest Eminem songs of his career.
So without further ado, here is my list of the saddest Eminem Songs!
1. When I'm Gone
"When I'm Gone" sits at the number one spot on this list for a reason, and I feel it's one of the saddest Eminem songs due to the lyrical content. You can easily hear the pain in his vocals throughout the entire track, and you won't miss a single word as it reels you in.
The drum kit is pretty simple, but the melodies are full of tear-jerking emotion that perfectly complements Eminem's message. We're used to Eminem speaking on sensitive topics, but this record became a staple from his discography that'll be a top favorite for an entire generation of Eminem fans.
2. Rock Bottom
From his highly respected The Slim Shady LP, you can hear Eminem still proving himself on every track from the project. "Rock Bottom" offers a daunting mood with wordplay that's signature to his style.
The artist is known for spitting straight bars over an emotionally driven beat, and "Rock Bottom" has stuck with many fans since its release. With a classic boom-bap vibe, the record has a decent groove to it that'll keep your head nodding.
3. Mockingbird
A song with a touching sentiment about Eminem's daughter, "Mockingbird," is widely respected and considered a masterpiece by the artist. Eminem has evolved quite a bit over the years, but you can still hear how he's still struggling in this era.
Once again, the record comes with a memorable melody that locks you in, and Emine's storytelling will make you lose track of time. The raw stories in his lyrics and overall dynamics make me consider this record to be one of the saddest Eminem songs to this day.
4. Stan (Feat. Dido)
This record holds a more lighthearted instrumental, and Eminem's vocals walk over the entire song. It sounds like he's having a conversation while spilling his heart out, and he's contrasted with supporting vocals from Dido.
"Stan" also has a nostalgic bass line that doesn't vary much but will quickly get stuck in your head. Eminem puts his all into every record, but a select few such as "Stan" leave a heavier mark than some others.
5. Like Toy Soldiers
Riddled with torn emotions, Eminem clears his head on his infamous track "Like Toy Soldiers." The instrumental fits the song's title perfectly with a rolling drum pattern and a light melody that sounds like the backing track to a sad memory.
His rhyme scheme is undeniably impressive, and he still manages to make it sound like a PSA to his fans. Between his verses, the chorus sounds larger than life and taps into your inner child and makes you reflect on your own life and experiences.
6. Difficult
I feel this is one of the saddest Eminem songs on this list due to its raw message and core focus on the lyrics. There's an instrumental, but it's as bare as it could possibly be, giving Eminem the floor to speak his mind.
The beat is primarily supported by a descending piano progression and leaves a sense of dread over the whole song. Eminem lets all of the dynamics sink in with a decent break between verses, and he uses every breathe to deliver each bar with authenticity.
7. Beautiful
Providing influence from other genres, Eminem taps into a more R&B vibe for his song "Beautiful." The record sounds like a classic slow jam, but his lyrics hold the same passion and grit that we all know and love.
To me, this record contains one of the best hooks Eminem has ever written and really locks into your brain long after a listening session. The instrumental rides along with varying electric guitar melodies that'll have you lost in the music from the start.
8. Arose
This record was made at a time when Eminem was trying to heal and get past some of his own vices and emotional struggles. He speaks on his love for his family and how hard he works at righting his wrongs.
They may be struggles unique to his life, but the overall message can be shared with people all over the world as many of his fans can relate to the same pains. Aside from the sad tone, he still leaves an uplifting outlook by showcasing that everything will be alright.
9. Never Over
"Never Over" is a track off of his album Recovery and is a good look at the different stages Eminem was going through in life. The instrumental is relatively calm and doesn't take priority over Eminem's vocals which resonate all throughout.
The track brings many anthemic qualities that are inspirational for many listeners. The artist does a great job of speaking on his darkest days and showing others that you can still move on and heal from those moments.
10. Say Goodbye Hollywood
Released in the early 2000s, "Say Goodbye Hollywood" was released in the era when Eminem's voice was full of anger, frustration, and raw talent. The instrumental offers a great west-coast boom-bap sound, and Eminem harnesses every ounce of his talent for each rhyme.
The artist has struggled with depression and thoughts of suicide for many years, and although the record has many hard-hitting lines, some of them are a direct look into the artist's mental health. Nevertheless, it's another record that became timeless due to his impeccable delivery of the rap and hip-hop craft.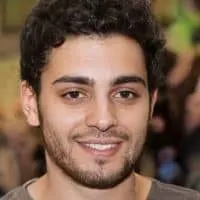 Justin is an audio engineer with years of experience in the field. He has been creating and playing music his entire life, but he really found his passion for engineering when he was introduced to Logic Pro at age 10. Justin has spent countless hours perfecting his craft and now works as a freelance engineer out of Boston, MA.