Share on facebook
Share
Share on twitter
Tweet
Share on pinterest
Pin
Frank Ocean has been described as one of the greatest songwriters of his generation and is recognized for his introspective and elliptical lyrics. There's no denying that most of the songs on his discography are emotionally charged, many of which are enough to move us to tears.
If you're in a sad mood and just want a few songs to have a good cry to, then you've definitely come to the right place.
In this article, I'm going to be breaking down (pun intended) some of the saddest Frank Ocean songs out there.
1. Godspeed
With its nostalgic feel, beautiful synth backing track, and Frank's signature emotional vocals, there's no way that I couldn't put "Godspeed" at the top of this list. It's by far one of the singer's most popular tracks, and it's clear to see why.
Frank Ocean has total control over his voice and an impressive range that you just don't see much of these days. In "Godspeed," he sings about an unshakable love that persists no matter what, and the music really tugs at the heartstrings.
2. Self Control
Next up is "Self Control" off of the Blond album. It starts with some interesting, somewhat strange vocal chops and an almost groovy guitar riff that fools you into thinking that this will be a happy, uplifting track – that, however, could not be further from the truth.
Once you start paying attention to what Frank is singing about, you'll quickly realize this is an incredibly emotional song. I don't want to give too much away, so I'll just say that I strongly suggest giving this song a listen when you're going through a rough time!
3. Dear April (Acoustic)
Frank Ocean is renowned for his incredible way with words and the genius lyricism he incorporates into his songs. This talent is not better reflected than in the acoustic version of "Dear April." The track is very minimal in its instrumentation, with some soft synth chords supporting Frank's soulful, melancholy voice.
This is a song you could belt alone in your room at 3 AM or use as a lullaby to sing you to sleep at night – though there might be some tears in your eyes before you finally doze off!
4. Ivy
"Ivy" also comes off Frank's Blonded album and is another of his most famous tracks. It takes a different approach vocally, with Frank singing in his lower, more resonant register that gives the music a haunting feeling.
Of course, this doesn't persist, and the singer quickly delves into his rich high register that is beautifully charged with emotion. The distorted guitar chords that support the vocals give an almost eerie sound to the music – you won't be able to turn this one off once you start.
5. White Ferrari
If you haven't already heard "white Ferrari," then you haven't had the whole Frank Ocean experience. It's my favorite song that the artist has ever released, and this is mainly due to its beautiful simplicity.
The backing track is relatively minimal, allowing Frank's vocals to really shine through. This lets you appreciate the lyrics in full – and trust me, once you fully absorb the lyrics, they're going to haunt you for days to come. In all honesty, this is a great song to cry to.
6. Moon River
Not to be confused with the original number by Henry Mancini, "Moon River" puts a modern spin on the classic piece that we all know and love from Breakfast At Tiffany's. Frank layers his voice on top of itself in this track to create a haunting and beautiful sound that tugs at the heartstrings.
He has total mastery over his voice and uses this skill to build rich chords using just his voice alone. The backing track consists of a simple piano that serves as a soft pillow for the singer's voice to float atop.
7. Seigfried
"Seigfried" features a unique, haunting chord progression and Frank's signature vocals, complete with lots of reverb to give the song a hollow, almost incomplete sound. The singer lets loose when it comes to his singing in this track, incorporating tasteful levels of raspiness to his tone that brings a lot of emotion to the forefront.
This track also comes off of Frank Ocean's Blond album and, while not his most famous song, is definitely one of my favorites for its innovation and unique sound.
8. Slide On Me
"Slide on Me" is undeniably a Frank Ocean song. It's different from a lot of his other songs in that it features a more rigid structure and a meatier backing track that provides the perfect level of support for the rich vocals that we've come to know and love from the singer.
Frank also layers his vocals on top of one another in this track to create a full, rich sound. The melody is sweet and straightforward and will have you humming it for days after you've listened to "Slide One Me." one of my favorite numbers for sure!
9. Nikes
"Nikes" is one of the most popular tracks off the Blond album, and I can definitely see why. Again, it's a track that features a more rigid beat, with hard-hitting drums that are just slightly out of time, giving the song a lilting feel.
Frank pitched his vocals up for this song, giving the song an almost otherworldly, unsettling feel that forces you to pay attention – you're not going to be able to turn this one off once you start!
10. Bad Religion
In my opinion, "Bad Religion" is the saddest song that Frank Ocean has ever released. It starts with a simple, emotional chord progression provided by an organ, and Frank's piercing vocals come in shortly after.
He explores his full vocal range in this track, going from a haunting high tone to his resonant lower register and also exploring his delicate falsetto.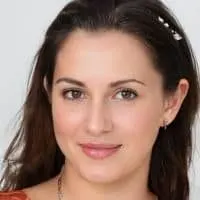 Alexandra loves playing the piano and guitar. She has always been a music lover, but it wasn't until she was in high school that she realized how much she loved to play. It allowed her to express herself without having to be verbally expressive, which is something she found very empowering.