Share on facebook
Share
Share on twitter
Tweet
Share on pinterest
Pin
Known for his deep, raspy voice that floats over strong 808s and percussion, Future has become an icon in the rap scene. He's had an unmatched work ethic over the years, endlessly recording and filling his discography with more music than he can release.
He has consistently stayed relevant in the music industry, continuously collaborating with other artists and releasing his own projects along the way.
So without further ado, here is my list of the saddest future songs of all time!
1. Throw Away
Phasing synth chords and rolling hi-hats give this record a lurking vibe, and although "Throw Away" comes with an energetic vibe, the lyrical content is a blend of fun and darkness. It's a banger overall, but if you focus on the lyrics, it might send your mood in a different direction.
The dynamic of the track changes about halfway through, and it switches to a more downtempo feel that comes with wavy synth pads and distant percussion. Future continues to speak his mind and switches up his flow to give the ending a different perspective.
2. Codeine Crazy
This record's instrumental definitely carries a somber tone which is generally a perfect match for the pain and exhaustion that can be heard in Future's voice. The lyrics speak about the struggles associated with drug and alcohol use and how it affects the artist's lifestyle.
It gives a raw look into Future's personal experiences and thoughts, which are relatable for many people who suffer from the same sentiments. Future's vocals switch between a calm, mumble flow to harmonies that offer more range, showing the range he's truly capable of.
3. XanaX Damage
Aside from the image Future portrays, it's evident he suffers from personal demons like anyone else. "XanaX Damage" is an unfiltered look into how Xanax affects his daily life, decisions, and relationships.
The instrumental is relatively simple, with a sporadic percussion pattern that perfectly reflects the thoughts of those that deal with anxiety. With how short the song is, it seems to be somewhat of a short burst of Future's current thoughts at the time.
4. Love Thy Enemies
Led by a calm guitar melody that slowly ripples across the track, "Love Thy Enemies" doesn't bring bold percussion or rattling 808s. It focuses more on Future's lyrics, and he sends the message home with painful melodies.
The record has repeating hits that add a lot of flair to the tone of the record, and the rim snare fits perfectly with the rest of the record's instrumentation. If you aren't looking to get stuck in your feelings, you may want to avoid this song, as it's one of the saddest Future songs on this list.
5. Tricks on Me
Released in 2019 with his album The Wizrd, this song takes influence from the R&B genre, and Future shows off his vocal range. The artist's voice is quite addictive, and whether he's mumble rapping, or singing his heart out, it always comes out with a quality that's loved by many.
Future has an impressive amount of range in his artistry, and every song he releases shows that he rarely gets writer's block. "Tricks on Me" takes a more relaxed direction with the production, which is an excellent contrast to what he's usually known for.
6. Sorry
It's safe to say that Future had quite a bit to get off his mind on his record "Sorry," as it holds a relatively depressing dynamic from beginning to end. The record is a little over seven minutes long, and the artist takes listeners on a journey that shows the suffering his mind goes through.
Regardless of the success, the song shows how past traumas and negative experiences still affect him today. Future is known for many bangers over the years, but the dark side of his music should get an equal amount of attention, in my opinion.
7. Purple Reign
"Purple Reign" is truly a fan favorite on this list and even offers a nostalgic feeling for many people as they have core memories attached to when this song was released. Many people interpret the message of the song to speak about self-reflection, success, and love.
The lyrics provide a raw take that doesn't hide from harsh realities and generally puts listeners in a specific mood that's sad yet also inspiring. It also reassures everyday people that whether you're famous or not, humans all experience the same pains and emotions.
8. Use Me
Future may sometimes portray a brash look, but the artist is definitely in touch with his thoughts and emotions and chooses not to hide from their reality. "Use Me" speaks on his struggles with current and past love interests, and the record shows that regardless of your status or stage in life, relationships always come with challenges.
The production is solid as usual, with a crisp mix between the ethereal melodies and rolling, sharp percussion. Many listeners feel the bass line gives the record a special warmth, whereas the high-frequency melodies take your mind to another wavelength of thinking.
9. Solo
The instrumental on this record couldn't be any more perfect as it boasts a subtle yet relentless bassline, minimal percussion, and a droning synth melody. From the dynamic alone, I'd say this is one of the saddest Future songs by far, and many fans seem to agree.
It's a record that perfect for thinking about the past, present, and future, and many people believe it to be one of Future's most timeless records. People love his more energetic work, but the downtempo and unfiltered lyrical content is some of his best work.
10. Too Comfortable
You can interpret Future's message in this record in a few ways, but in general, "Too Comfortable" paints an image of success and what it takes to retain that success. The instrumental has a mix of grit and sadness, as success inevitably comes with pros and cons that can't be avoided.
A stringed melody bounces between octaves, representing the contrast in the song's message, and the percussion is consistent and offers a hefty element to the track. With the tough realities that come with the lyrics, I'd say this is easily one of the saddest Future songs from his discography.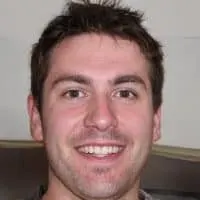 Alex is a man of many talents. He's been playing music since he was young, and has been the main content writer at Tone Start for the past few years. Alex loves to play around with different styles of music and enjoys listening to anything from country to classical.