A band that's loved by many, they've been a huge influence on rock music and many sub-genres that come with it. They've had numerous iconic songs that'll never be forgotten; some are considered generational hits.
With their standalone style and signature sound that can't be mistaken, the group has solidified themselves in music history.
Continue reading through this list to get a breakdown of the 10 saddest Green Day songs of all time!
1. Macy's Day Parade
Starting out with an acoustic melody that offers a catchy groove, it leads into percussion that helps to carry the tempo of the song. The lyrics are crisp, easy to follow and tell a story that many listeners love to hear again and again.
The dynamics come with a blend of feelings from solemn to uplifting, and although the production is pretty simple, it still has plenty of variation. "Macy's Day Parade" is a record that sticks out from their discography and will continue to do so as time goes on.
2. 21 Guns
"21 Guns" has so many catchy elements, and its hook is beyond powerful as every layer complements the next. At the same time, this record is one of the saddest Green Day songs to me due to the message in the lyrics.
Every guitar melody does an excellent job of following the highs and lows of the record, in addition to the many guitar riffs you can hear in between. Even if you aren't familiar with every lyric, there's a good chance the hook will trigger a memory as the song was widely popular upon release.
3. Whatsername
From their album American Idiot, "Whatsername" is among some of the most popular records from their career. Like a lot of other songs in their discography, the record is extremely catchy yet holds a somewhat melancholic tone.
It's simple, but the message can be a little heartwrenching, and the record goes through many dynamic changes. Although it starts out pretty calm, it quickly switches to a much more exciting direction by stacking on the instrumental layers.
4. Rotting
Carrying a more lighthearted tone, "Rotting" still boasts a sad message, but the instrumental contradicts this in a few ways. It's a good example of how multiple emotions can be conveyed at once, and the production quality is reminiscent of similar work from decades ago.
The title is pretty self-explanatory, and it's evident that many fans relate to many points throughout the lyrics. Green Day has always had a way of delving into emotions that may be uncomfortable, but that doesn't make them any less relatable.
5. Wake Me Up When September Ends
Another record from their discography that was extremely popular and overall timeless, "Wake Me Up When September Ends" is a true classic from the group. With the solemn acoustic melody, the lyrics really hit hard when you listen to each word, and it's something that many people can share their feelings with.
It sheds light on some of the struggles that love can bring, but it also goes to show that there's strength in that exact notion. The song features an iconic melody and drum progression that's burned into the minds of anyone who grew up around their music.
6. Last Night On Earth
A slow yet stellar jam in every sense of the word, the record features a strong piano melody and swaying percussion that brings plenty of emotion to the song. "Last Night On Earth" is a passionate record from the group that went on to be a fan favorite for many people.
Its overall dynamic makes it one of the saddest Green Day songs, in my opinion. With a touching message in the lyrics and sentimental melodies to match, the track is a recipe for success that continues to touch the hearts of many listeners.
7. Extraordinary Girl
Taking a more upbeat route, this track features more eccentric percussion but still follows many of the styles that Green Day is known for. Once the main melodies and percussion come in, you instantly get a sense of the direction the song's going.
Above all, the hook is beyond catchy, and the lyrics are bound to stick with you after a single listen. They also give the instrumentation plenty of time to shine through, which allows listeners to appreciate the record from multiple angles.
8. Give Me Novacaine
The stellar acoustic melody heavily influences the sentimental tone this song carries, but there's plenty of pain in the lyrics all throughout. "Give Me Novacaine" switches between calming acoustics and high-energy electric guitar melodies that bring an interesting parallel.
You'll also find guitar riffs and solos that increase the variety of dynamics while sending chills down your spine. The song is orchestrated to prepare you for every time the hook comes in, and that's where all of the emotion and dynamics come together.
9. No One Knows
"No One Knows" has a great contrast between dynamics and instrumentation, and I think it's easily one of the saddest Green Day songs of all time. Featuring acoustic elements on top of grittier melodies, it's a good example of how the group can make a song so diverse.
It can't be ignored that the lyrics are relatively sad, and the song keeps a pretty solemn tone from beginning to end. I'd say this song is great for self-reflecting, and it holds enough energy to keep the ear interested in what comes next.
10. All by Myself
This song takes a very different direction from their usual music, and it almost entirely focuses on the lyrics. With an acoustic melody that's lighthearted and soft to the ear, it simply conveys the emotion that's behind the vocals.
"All By Myself" is a blend of positives and negatives, and it's a pretty short song as well. It quickly gets the message across without adding too much fluff and acts as a good break from their usual work.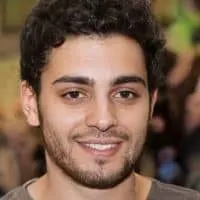 Justin is an audio engineer with years of experience in the field. He has been creating and playing music his entire life, but he really found his passion for engineering when he was introduced to Logic Pro at age 10. Justin has spent countless hours perfecting his craft and now works as a freelance engineer out of Boston, MA.