Hannah Montana, aka Miley Cyrus, had a cult-like following thanks to the Hannah Montana show. Based on the life of a teen singer who leads a double life, the show follows her antics as she tries to live a normal life while hiding her fame from her friends.
What makes Hannah Montana so great, apart from the fact that it stars Billy Ray Cyrus playing Hannah's Dad, is the incredible music that has come from the show.
So without further ado, here is my list of the saddest Hannah Montana songs of all time!
1. I'll Always Remember You
The very last episode of the Hannah Montana show was a tear-jerker as Hannah and her family leave their idyllic seaside town to move on to bigger and better things. Featuring the song "I'll Always Remember You," the episode focuses on Hannah looking back at her journey.
Remembering both the good and the bad times, the song was released in 2010 and is relatable to anyone who has had to move on from a friendship, a relationship, or moved on to another stage of their life. "I'll Always Remember You" takes up the number one spot on my list.
2. Ordinary Girl
While fame and fortune might seem exciting, it can often be scary as you try to live a somewhat normal life in between gigs, red-carpet events, and of course, the crazy fans. "Ordinary Girl" sees Hannah Montana struggling to remember who she is as she tries to cope with her manic life.
"Ordinary Girl" is a reminder that despite being rich and famous, celebs, too, are just normal people who have a job to do. The song was recorded in 2010 and featured on an episode of the Hannah Montana show.
3. Mixed Up
If you've watched any of the Hannah Montana movies, you might just remember the song "Mixed Up." A song about that hopeless feeling when trying to find your path or direction in life when you are lost, it was recorded in 2009 and features on the soundtrack to the movie Hannah Montana 3.
Add a little magic and direction to your life when you add "Mixed Up" to your list of sad Hannah Montana songs.
4. Need a Little Love (Feat. Sheryl Crow)
Hannah Montana teamed up with Sheryl Crow in this 2010 song. "Need A Little Love" deals with our need for love, be it in the form of a friend, relationship, or the kind of love that only family can give you.
Feel the love when you give this beautiful song a listen, and remember to turn the volume up as you get lost in the music.
5. Been Here All Along
The love of a family is a love like no other. They're there for you when your world is falling apart and always will be. Hannah Montana knows a thing or two about familial love as she sings about it in her 2010 song "Been Here All Along."
Consider yourself lucky if you have the support of your family, and add "Been Here All Along" to your playlist. While it might be a show for kids, the Hannah Montana show touches on relatable situations that everyone deals with in life.
6. The Climb
"The Climb" is a song you play when you need some motivation to push on and reach your dreams. When life has you feeling down, and you feel like you will never achieve your dream, it is important to remember never to give up.
Featured on the 2009 soundtrack to Hannah Montana The Movie, "The Climb" is one of those songs that will instantly lift your spirits. Please give it a listen and then add it to your get-up-and-go playlist.
7. Butterfly Fly Away
Every girl has a unique relationship with her dad. And Hannah Montana, played by singer Miley Cyrus certainly has a very special one with her "tv dad" Billy Ray Cyrus. A collaboration of two of the biggest singers in country music, "Butterfly Fly Away" celebrates the love the two share.
Add "Butterfly Fly Away" to your playlist and enjoy the sweet sounds of a father and daughter duet.
8. You'll Always Find Your Way Back Home
Fame has a way of changing people. Hannah Montana was so painfully aware of this as she struggled to find a balance between being famous and living a somewhat normal life. The song "You'll Always Find Your Way Back Home" was recorded in 2009 and featured on the Hannah Montana The Movie soundtrack.
Listen along as Hannah Montana finds her way back home to her family and friends when you listen to "You'll Always Find Your Way Back Home."
9. Don't Walk Away
Hannah Montana claps back at her haters with her song "Don't Walk Away." Recorded in 2009, the song is the ultimate clap back that shows Hannah giving her enemies a taste of their own medicine.
This song is more for kids and is a good reminder that you should always be aware of other people's intentions, but it is a sweet song with a catchy tune.
10. Wherever I Go (Feat. Lily Osment)
Another song taken from the last episode of the Hannah Montana show, "Wherever I Go," brings me to the end of my list of saddest Hannah Montana songs. In the final episode, we see Hannah and her family moving, and this song is an absolute tear-jerker that sees Hannah and her best friend, Lily, sing together in a duet.
Recorded in 2010, "Wherever I Go" is a song about a friendship that will never end and might just inspire you to hold on to your friends a little tighter from now on.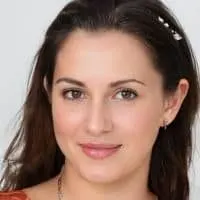 Alexandra loves playing the piano and guitar. She has always been a music lover, but it wasn't until she was in high school that she realized how much she loved to play. It allowed her to express herself without having to be verbally expressive, which is something she found very empowering.