Share on facebook
Share
Share on twitter
Tweet
Share on pinterest
Pin
Maybe you just went through a rough breakup and want to drown your sorrows in music with artists who can relate to your heartbreak. Perhaps your dog just died and you feel like no one will ever understand you the way he did.
What artists have the music that can echo your heartbreak? Here are the top selections for the saddest indie songs of all time!
1. Mystery of Love by Sufjan Stevens
"Mystery of Love" is used as the backdrop for the movie Call Me by Your Name, a tearjerker in its own right. It features a melancholy melody with haunting lyrics that will stop you in your tracks.
Much as the title promises, Stevens takes listeners on a journey from the time he fell in love to the time that love disappears. Many listeners claim that this song is exactly what they needed to hear and makes them want to fall in love despite Sufjan's own misfortune when it comes to heartbreak.
This is easily the saddest indie song on this list. If you love the melody, it is worth checking out the rest of the score for the sad movie.
2. Youth by Daughter
Perhaps the ultimate breakup song, "Daughter" is a melancholy sound with beautiful opening acoustics that are sure to bring a tear to your eye. Lead singer Elena Tonra has a light voice that promises to captivate listeners.
Those who love this song admit that her voice has an emotional tone to it, but it is overall soothing. You could listen to this song over and over again, and it would never get old.
3. High and Dry by Radiohead
This song has a way of working its way into your mind and never letting go. According to some of the avid listeners who love Radiohead's iconic sound, this melody sounds a lot like coming home at the end of a long day.
While "High and Dry" may have come out on The Bends in 1995, it is still one of the saddest indie songs that you need to know.
4. Angels by The xx
Unlike some of the other saddest indie songs that herald heartbreak following a split, "Angels" is a gloomy song about unrequited love. As some fans will tell you, trying to move on from a love that isn't returned can be one of the most painful experiences.
It is a quiet anthem for being in love with someone who doesn't know how you feel.
5. The Night We Met by Lord Huron
"The Night We Met" perhaps gained most of its popularity from its prominent role in the Netflix Original series 13 Reasons Why. This song sounds a little bit more upbeat than some of the other sadder songs listed here, but that doesn't make it any less sad.
Diving deep into the lyrics, you will find regret, uncertainty, and heartbreak. There is nothing sadder than loving someone who likely didn't feel the same way about you.
6. When the Party's Over by Billie Eilish
Considered by many listeners to be authentic and filled with raw emotion, Billie Eilish produces a mesmerizing soundtrack with "When the Party's Over" that tells the tale of someone who is determined to leave her behind even as she pretends to like coming home all on her own.
Her quiet voice is almost overpowered by the music behind her, but it is a strong ballad all the same.
7. Where'd All the Time Go? by Dr. Dog
Nostalgia is certain to break your heart with this song from artist Dr. Dog. "Where'd All the Time Go?" sounds like the good old days that have already passed you by. Listeners say it reminds them of their childhood, no matter what year it happened to be released on the Shame, Shame album in 2010.
The lyrics pack a powerful punch for heartbreak without being weighed down by a melancholy melody. You will be fooled into thinking you are listening to something more upbeat until you get an opportunity to listen to the lyrics on this one.
8. Cellophane by FKA Twigs
The sound quality of "Cellophane" is destined to break your heart with her evocative voice. One listener likens this song to the feeling of a dagger to the heart, as she wrote the piece from her own experience of heartbreak with actor Robert Pattinson.
"Cellophane" was the singer's comeback single, after not having another hit since her previous drop in 2016. It made it onto her 2019 album Magdalene.
You can feel the emotion tumbling through the piece from the first haunting click of her shoes on the floor to the very last note.
9. The Other Woman by Lana Del Rey
Lana Del Rey is known for her pop melodies, but she has earned her place on this list with "The Other Woman." At first glance, it sounds like the woman in her song has it all.
By the end of the melody, we know that she will spend her life alone as the years go by. From her Ultraviolence album released in 2014, she tells the full story of what it means to be the other woman.
10. Liability by Lorde
If you are in the mood to shed some tears, then you need to listen to "Liability" by Lorde from her 2017 album Melodrama. She conveys the sentiment that she is a little too much for her lover and how others grow bored of her, making her a liability.
In the end, she drives everyone away with her personality and they watch her "disappear into the sun" as the song comes to one last resonating note.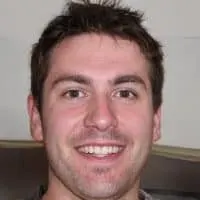 Alex is a man of many talents. He's been playing music since he was young, and has been the main content writer at Tone Start for the past few years. Alex loves to play around with different styles of music and enjoys listening to anything from country to classical.