The list of Justin Bieber's successful singles keeps growing, ranging from his YouTube debut, "Baby," and dance-friendly "Never Say Never," to more mature tunes like "Boyfriend." Justin Bieber is a successful singles and album artist, and his success does not seem to be slowing down.
If you're feeling blue, just suffered a break-up, or want to cry a few tears, give these songs a listen. You'll definitely find one that you can relate to. Some are a little more upbeat, while others have emotional hooks perfect for those blue-feeling days.
So without further ado, here is my list of the saddest Justin Bieber songs of all time!
1. Deserve You
The song has a more upbeat feel than a sad one but tells the story of a boy who does not feel deserving of the girl he loves. A part of Justin believes he can return to the man he once was instead of becoming the man he is today.
He ponders how he found someone just right for him, so it's hard for him to comprehend how it happened. It's certainly a song many of us can relate to in more ways than one. I know I sure can. Add it to your playlist as you reminisce over previous relationships.
2. 2 Much
The track "2 Much" starts with a recording of a Martin Luther King Jr. quote. It's a circle back to the album's title, Justice. The message is that injustice anywhere is a threat to justice everywhere.
A significant portion of the song is devoted to expressing the desire to be with your significant other as much as possible, indicating how anxious Justin is about missing any precious moments with his partner. In the song, he sings about his contentment and the feeling that he will spend forever with this person.
3. Ghost
"Ghost" explores the loss of a loved one, most likely due to their passing. Justin Bieber sings, "I know you crossed a bridge I can't cross." It's a line in the song that we can all relate to, as we have all felt loss and grief before.
However, "Ghost" does not exclusively serve as an elegant piece. This song can comfort those suffering through long-distance relationships or separating from their spouse.
This song was intended to convey hope and remind people that trauma and hurt are temporary. The healing process takes time. No wonder this song is on my list of saddest Justin Bieber songs. It hits home for many.
4. Lonely
The song "Lonely" shows Justin Bieber's reflection on the challenges he faced after becoming a star, particularly due to gaining fame so early in his life. He was just a kid. Throughout the song, the singer describes how his rise to fame turned his life upside down.
It forced him to face the fact that, as a young superstar, he could not grow or enjoy privacy as much as he would have liked to. It's evident from Justin's narration that he's constantly lonely, despite having a lot of money, being recognized for his achievements, and having access to whatever he wants. This inspired the title of the song.
5. Never Let You Go
The video for this song features a beautiful beach with gray sand and rocky terrain. It perhaps indicates the change in Justin's feelings toward his personal life. The teen star's lyric, "It's like an angel came by and took me to heaven," gives us a unique insight.
It's a slow pop song with a strong melody, and the music video has a somewhat muted tone. There is a dark cavern/temple area where Justin is walking beside a young woman wearing two wrist watches of different colors.
They dance, stingrays swim by, and it's a beautiful, serene song that will tug on your heartstrings. Everyone has someone they never want to let go of. It's the type of song everyone needs to listen to, so add it to your sad song list today.
6. Nothing Like Us
This song is one of the bonus tracks on Believe Acoustic, Justin Bieber's third remix project. It's a collaboration between Justin and his musical director Dan Kanter. It finds the Canadian teenager expressing his feelings regarding his split from Selena Gomez, who he had been dating for two years before ending their relationship in late 2012.
He tells the story of how he ended the relationship with her. He begged her to come back, and she decided it was over. When it comes down to it, there's nothing like the love of a partner. That's the truth of it, and there are a lot of people who relate to that.
7. Bad Day
This song was released by Poo Bear in 2012 on his EP beats to break up. Poo Bear later gave it to Justin, whose lyrics and melody are slightly different from the original. It's common for things to go wrong in relationships, and it's obvious when something is wrong.
When you're in love, you believe that the relationship will work no matter what. That is until the other person doesn't agree with you and ends the relationship. This song is about the day when the life you worked for is taken away from you.
8. As Long As You Love Me
Justin collaborated with Big Sean, a well-known rapper. This song caught many by surprise, but it was a successful venture. "As Long As You Love Me" is a great song that adds to Justin Bieber's new sound and shows that he has become a more mature artist.
The purpose of Justin Bieber's song is to encourage his lover to overcome whatever challenges they face together, as long as the two of them stay together no matter what. Throughout the song, the singer assures his partner that he will be there for her as long as she continues to affirm her love for him. We all know that feeling, right?
9. Pray
Video footage for the song combines footage of war and disasters with scenes from Justin's hospital visit and video of Justin performing. In writing this song, Justin Bieber was inspired by Michael Jackson's "Man in the Mirror."
Despite being the only original song on the album "My Worlds Acoustic," unlike the other songs on the album, it's composed using interesting instruments, such as Cajon, congas, and synthesizers.
It has powerful video scenes and hits home for many, especially those needing prayer in their time of need. It gives a different outlook that others are worse off, and we should be grateful for what we have.
10. Heartbreak
On the musical front, "Heartbreaker" is primarily an acoustic R&B ballad influenced by pop and hip-hop. In addition to being slow, it represents a departure from Bieber's usual pop-driven songs and hip-hop-inspired compositions.
Throughout the lyrics of "Heartbreaker," Justin shares his thoughts on love and seeks to rebuild his relationship with an ex-lover. Several writers have interpreted it as a song about the singer Selena Gomez. Bieber expresses a desire for alone time and face-to-face contact with the woman, speaking of a desire to gaze at each other.
In the chorus, the singer confesses that she broke his heart. And in the bridge, the singer reads a poem, hoping the woman will grasp the message, "But I still want to be your man despite all my imperfections." I feel you, Justin!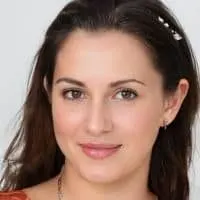 Alexandra loves playing the piano and guitar. She has always been a music lover, but it wasn't until she was in high school that she realized how much she loved to play. It allowed her to express herself without having to be verbally expressive, which is something she found very empowering.