Share on facebook
Share
Share on twitter
Tweet
Share on pinterest
Pin
Lil Uzi Vert, born Symere Bysil Woods, is an incredible rapper. He is also known for his facial piercing, tattoos, wild hairstyles, and androgynous style, which shows he's never been afraid to break boundaries.
His 2015 mixtape Luv is Rage gained enough attention to land him a deal with Atlantic records. Two years and two mixtapes followed, then a feature on Migo's "Bad and Bougee" saw his name on the billboard charts.
Eleven award nominations, many features, and one VMA win later, he certainly is not a performer to overlook.
So without further ado, here is my list of 10 saddest Lil Uzi Vert songs!
1. Nuyork Nights at 21
"Nuyork Nights at 21" off the initial mixtape Luv is Rage is definitely a fan favorite. The song is best described as hazy and effortless. It starts as a love song and ends as a breakup song. The lyrics are simple yet deep, and easy for anyone to relate to.
He was only 21 when he wrote the song, hence the title. The sadness of the song comes from how he and someone he loved drifted apart over time. We've all been there and this track perfectly encapsulates those feelings.
2. feelings mutual
From studio album Luv is Rage 2 "feelings mutual" is often touted as the best song on the album, and for good reason. At release, the synth and beat were a new addition to mainstream trap production. The lyrics are filled with angst, the chorus is strong, and the delivery is intense.
The song speaks about that denial that we have after a break-up. He mentions how he no longer has any feelings as he's been numbed by the pain. The lyrics powerfully reflect that post-breakup feeling when everything is still raw.
3. Mood
Released as an 808 Mafia single featuring Lil Uzi Vert, "Mood" certainly deserves mention as one of the saddest Lil Uzi Vert songs. The beat is a banger. At first listen you hear the materialism some come to expect of rappers but effortlessly flows into the anxiety at the possibility of losing it all.
The composition is nearly perfect and Uzi has the ability to make his vocals seem effortless, joyous, and melancholic all at the same time. The track was previewed over a year before it was actually released but it was well worth the wait.
4. Luv Scars
"Luv Scars" shows up on the ep Luv is Rage 1.5 release while Uzi was on tour with The Weekend. The song tends to lean very true to his more typical style and sound.
It is an emotional track where the lyrics focus on who he can trust after all his success. He also maintains his awe at his achievements.
The saddest part of the lyrics is when he reflects on the death of two of his childhood friends who were killed in the area. The highly reflective track is poignant and is Lil Uzi Vert at his absolute best.
5. Scott And Ramona
An album with artwork and tracks that serves as an homage to the comic/movie Scott Pilgrim Vs. The World? What more could you ask for? Nothing. Lil Uzi Vs. The World delivers just that especially with its closing track "Scott and Ramona".
A true ballad over an r&b tempo this song deserves a listen if you haven't heard it. Hoping into any forum or comment sections shows this was certainly the fan-favorite of the album. They describe it as nostalgic, affectionate, and depressing all at the same time. I would have to agree.
6. Malfunction
Another track from the Luv is Rage 2 release, "Malfunction" is definitively a breakup song and is one of the most Saddest Lil Uzi songs he's made. Specifically about his breakup with ex Brittany Byrd, it's not the first song in which he discusses this emotional turmoil.
The lyrics do a good job of showing how he has mixed feelings about the relationship ending and how he copes with the situation. He also tries to claim that he'd be a better option for her than her current boyfriend in a desperate and heartbreaking way.
7. The Way Life Goes
Here we have yet another track about the aforementioned breakup also from the Luv is Rage 2 album. "The Way Life Goes" leans more heavily into the depression involved with the breakup. The beat is beautiful and this track has the ability to be both anxiety-inducing and reassuring.
This hits heavy as one of the saddest Lil Uzi Vert songs, partly as it's more melodic than many of his other tracks. He knows that time is the best healer of wounds but when he wrote this song, those wounds were still quite raw.
8. Right Now
Coming from the Luv is Rage album "Right Now" is what a lot of fans tout as THE most nostalgic emo-rap song. Lyrics of wanting someone but not being able or willing to be with them seem to resonate with die-hard Uzi Vert fans.
The song was produced by Sonny Digital and he helps to bring out all the emotion in the lyrics. It showcased his incredible depth of lyrical genius and deserves its spot as one of the saddest Lil Uzi Vert songs.
9. Call Me Right Back
"Call Me Right Back" is a stand-alone single from Lil Uzi Vert. This song has a nice flow and near-perfect delivery of lyrics that while can be seen as braggadocious are also almost marveling at how loyal one can be in the relationship.
Hinting that he had been hurt in the past. This track also appears to be a fan favorite "nostalgic" hit. It's not the saddest Lil Uzi song he's ever made but still plays with your emotions and gets my number 9 spot.
10. Grab the Wheel
"Grab the Wheel" comes from the Lil Uzi Vs The World Album. This track has a subtle almost soothing beat, accompanied by laid-back instrumentals that switch-up in the final third of the song.
It's quite a long song as well at 5 minutes long, especially for an album that is 33 minutes in total. It doesn't feel like an exceptionally long song as it flows beautifully. The song about being tempted to be with a woman you shouldn't be with brilliantly ends our list of the saddest Lil Uzi Vert songs.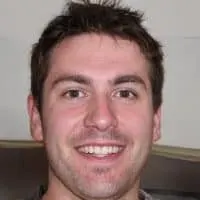 Alex is a man of many talents. He's been playing music since he was young, and has been the main content writer at Tone Start for the past few years. Alex loves to play around with different styles of music and enjoys listening to anything from country to classical.