Share on facebook
Share
Share on twitter
Tweet
Share on pinterest
Pin
In our modern era of social media, memes can sometimes be propelled to fame due to a song associated with them and vice versa. For the artist, this usually comes with a newfound level of publicity that can be positive or negative for their career.
Nevertheless, the publicity that's generated from meme songs does wonders for the song itself.
This article will dive into the 10 saddest meme songs and what makes them so popular to fans and meme connoisseurs alike!
1. Watcha Say by Jason Derulo
An extremely popular record from the late 2000s, "Watcha Say" was released when Jason Derulo was gaining worldwide attention. Although memes weren't as relevant at that time, the song found a new level of attention from listeners as it resurfaced across so many memes over the years.
Not only is the record nostalgic for many people, but the lyrics are also the primary reason it's used for meme material. Aside from social media content, the record was inescapable during its prime and is one of the biggest hits of 2009.
2. Mad World by Gary Jules (Feat. Michael Andrews)
This song has been out for over twenty years, and it has drummed up newfound popularity on numerous occasions over the years. Aside from its use in media, it's a beautiful record with somber piano melodies and quaking vocals that seem to exude quite a bit of pain.
Where many people first heard about the record was its use in promotional content for the first Gears of War video game, and it has also resurfaced in some heartbreaking memes in recent years. A popular choice for content creators on TikTok, I'd say this record can be considered one of the saddest meme songs by far.
3. My Heart Will Go On by Celine Dion
One of the older songs on this list, this is a record that's known by multiple generations of music lovers, so it's not surprising it still gets the attention it does today. The track as a whole feels like a dream sequence, and Celine Dion's vocals couldn't be any more angelic to the ear.
Its touching message has made it a go-to choice for many different memes online, as it easily has the power to convey emotion to viewers. It's also a song that has been used in countless forms of media before memes, making it widely known to young and old generations.
4. Listen by Beyoncé
There aren't many people who are a stranger to Beyonce's music, and "Listen" is a staple record from her career that offers that classic R&B sound. Although numerous songs from the artist have been used in different memes, this is one that has found new attention on the TikTok platform.
The song choice alone keeps viewers around when it pops up, and the lyrical content easily pairs with all kinds of visuals that can quickly get you in your feels. Memes aside, the record is a great example of the artist's raw talent that has yet to waver over the years.
5. Only Time by Enya
Another record that has resurfaced time and time again through different movies, commercials, and other forms of media, Enya's voice is unmistakable to many people. "Only Time" is a passionate record that'll send chills down your spine, and you can find the record accompanying many sad and funny memes on social media.
Easily one of the saddest meme songs on this list, the dynamic range of this record is hard to ignore and makes you want to stick around to the end no matter how many times you've heard it. It has many timeless qualities that'll keep the song relevant for many years to come.
6. Say Something by Christina Aguilera
The lyrics on this record can easily be paired with our internal monologue as well as countless varieties of memes. Its somber qualities are apparent from the start, and the slow growth in the progression of the record quickly reels you in.
"Say Something" had a chokehold on many listeners in early 2014, and the song is still in rotation for many fans to this day. For more sentimental memes, this song serves as the perfect backdrop to all kinds of relatable messages and visuals.
7. In the Arms of an Angel by Sarah McLachlan
Although the record was popular with many fans upon release, others recognize the song because it constantly appeared in TV commercials for years. As media evolved, the record was continuously used in TV, movies, and now an endless number of sad memes.
It's a heart-wrenching record that brings overwhelming emotion that can't be shaken, and it's another timeless piece that'll be loved and shared for decades. The lyrics provide a pretty clear story, making it the perfect choice to be paired with numerous memes for added context.
8. Fix You by Coldplay
Coldplay has many records that'll tug at your feelings, but "Fix You" is one of the standout records from their career that continues to hold relevancy over the years. Regardless of how music evolves, this song offers an organic look into the emotions we all share.
It quickly gained the title as one of the saddest meme songs you could possibly use, and the song is beautiful enough to keep people watching just to listen to more of the song. Memes are a great way to bring attention to different kinds of music, and sad memes are solid marketing material for Coldplay.
9. Untitled (How Could This Happen to Me?) by Simple Plan
Starting off with a ballad-like piano melody, this record has garnered newfound fame through many different sad memes. There are many clips throughout the song that offer many relatable points that people cling to, and the cinematic instrumental adds to the enveloping emotion.
It may not be as popular of a choice as some other songs on this list, but it's created decent virality as more and more people use the song for various memes. Regardless of social media content, Simple Plan are legends in their own right and deserve all the respect.
10. Bring Me To Life by Evanescence
Easily one of the most popular songs from the group's discography, "Bring Me To Life" is a record that brings a lot of power and edge in its dynamics. It's a record that has been used in many different forms of media over the years and continues to find new listeners with each passing year.
Released in 2003 on their album Fallen, the lead vocals have a sense of agony that touches many people's hearts. Various clips of the song are used in memes, but the powerful hook is usually the go-to choice for memes across social media.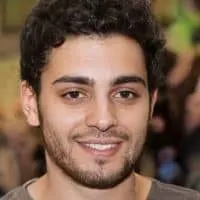 Justin is an audio engineer with years of experience in the field. He has been creating and playing music his entire life, but he really found his passion for engineering when he was introduced to Logic Pro at age 10. Justin has spent countless hours perfecting his craft and now works as a freelance engineer out of Boston, MA.