Share on facebook
Share
Share on twitter
Tweet
Share on pinterest
Pin
Michael Jackson is arguably one of the best musicians to ever grace the stage. His prolific hits are often categorized as pop music, but he had some more somber numbers as well.
If you are ready to dive into your sorrow with music, these classic hits are sure to bring a tear to your eye.
So without further ado, here is my list of the saddest Michael Jackson songs of all time!
1. Leave Me Alone
While Jackson may have written a sad song with "Leave Me Alone," he doesn't sing it like a broken-hearted love ballad. It has the melody of a pop song with a beat that almost verges on a rock song for a little bit of a harder edge than some of his songs.
Listeners believe that Michael Jackson doesn't sing this song but rather that he becomes one with it in a way that only he is capable of doing.
2. Gone Too Soon
"Gone Too Soon" is a sad ballad that will leave you feeling calmer than some of the other songs on this ranking. Many people turn to this song when they have a loved one pass, and it is a popular melody at funerals and memorial services for people who were truly gone too soon.
If you want to listen to a song that will bring you comfort for a loved one's passing, this song can do just that but with an uplifting hint in the instrumentals of the track.
3. Heal the World
Even though this song debuted in 1991, the message is still just as relevant to us today. Jackson tells the story of how the world needs to be made into a better place, starting with the heart of each individual.
"Heal the World" debuted on the Dangerous album from Jackson, and most people agree that he was truly ahead of his time with this track. He asks us to "care enough for the living" and "stop existing and start living." It's a timely message for all of us.
4. Earth Song
One of his many masterpieces, "Earth Song" is relevant not just for the year it was released (1995) but still packs a powerful message for us today in 2022. He sings about the crying Earth and what we have done to the planet, relevant for how we continue to treat it today.
His voice shines in this slow and influential song while the instruments tend to fade into the background.
5. Man in the Mirror
Is there a more iconic song than "Man in the Mirror" from Michael Jackson's 1998 Bad 25 album? It features a slowed-down pop song with a catchy melody that still conveys plenty of emotion as one of the saddest Michael Jackson songs.
Many listeners say that people need to adhere to the message of this song so that we can make a major change in our world. It is pure music and will go down in history as one of Jackson's most well-known melodies.
6. Childhood
From the very first note of Michael Jackson's singing voice as the track starts, "Childhood" promises to take you on a journey of what he went through in his childhood. As it stands, it was a childhood that he never truly had.
This is what makes it one of the most impactful songs on his discography. He begs his listeners and nay-sayers to "try hard to love me" before they pass judgment, and it's a message that we could all benefit from now and again.
7. You Are Not Alone
People continue to come back to this track as one of the best representations of the saddest Michael Jackson songs. Listeners consider it to be a true masterpiece, and it does showcase his voice as beautifully as any of his other more upbeat songs.
"You Are Not Alone" is an anthem for anyone who feels that the world has abandoned them, but Michael Jackson issues a timely reminder that they aren't. People take comfort in the fact that he is right there with them, unsure why his love has gone away.
8. Will You Be There?
Sometimes hailed as the perfect song, this legendary selection from Michael Jackson is a bit more upbeat than the last few tracks were. The instrumentals lend a unique flair to the song that makes listeners feel more hopeful than ever before.
Jackson begs for his lover to "kiss me and free me" and to "carry me boldly." The lyrics of this song are a huge part of what sets it apart as one of Jackson's best masterpieces.
9. She's Out of My Life
From his Off the Wall album, "She's Out of My Life" is a testimony for anyone who isn't sure how to feel when a lover leaves. Jackson says that he doesn't know whether to laugh or cry, and his indecision shows up in this song as he reflects on how he took his woman for granted.
Listeners comment on how pure his singing voice sounds, how simple the words are, and how tender his emotions are throughout this melodic track.
10. This Is It
Often cited as the most underrated song by Michael Jackson, most people say that this song describes who he was as a person. While it may not be the saddest song on this ranking, it is full of hope for a better future with the woman he has fallen in love with despite his plans.
This pop ballad features piano, guitar, and strings that give it a melodic twist on sadness. If you want to experience a song that is simultaneously sad and hopeful, this is the one song you need to add to your playlist of the saddest Michael Jackson songs.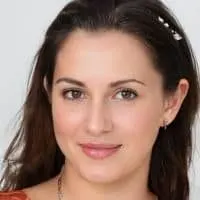 Alexandra loves playing the piano and guitar. She has always been a music lover, but it wasn't until she was in high school that she realized how much she loved to play. It allowed her to express herself without having to be verbally expressive, which is something she found very empowering.