Share on facebook
Share
Share on twitter
Tweet
Share on pinterest
Pin
At this point, Miley can be considered a veteran of the pop music industry, and her catalog has explored many different styles over the years. She has an unwavering fan base, and her music is fairly nostalgic for most people who grew up listening to her music.
She's displayed her ability to take a diverse approach with her music on numerous occasions as well.
In this article, I'm going to focus on the 10 saddest Miley Cyrus songs that ended up being staples of her career.
1. These Four Walls
Released in 2008, "These Four Walls" was a part of her career's early days, and her voice's potential is undeniable. The song features pop and country styles, with an acoustic-heavy melody that backs up the emotion in her voice.
The instrumental also delivers some grit with wandering electric guitar melodies and passionate percussion that adds impact to the dynamics. Aside from the instrumentation, the message is genuine and carries a sentimental tone.
2. Take Me Along
Carried by a rippling piano melody, this track comes with a dreamy tone that is sweet on the ears, and it has a slow progression that builds into a fast-paced pop record. Her voice gains traction as the song's energy increases, adding more layers for emphasis.
It may be a danceable record, but the lyrics boast a relatively solemn message that many people can relate to. The record follows many tropes of pop music, but it's evident that it hits all the marks that listeners love to get attached to.
3. Stay
A stand-out record from her album Can't Be Tamed, it's clear this body of work included some of the singer's most sincere thoughts. "Stay" features a simple yet melancholic piano melody, and many cinematic elements are added to build up the song's dynamics.
Once the drums come in, the song becomes much more dramatic, backing up Miley's story in her lyrics. Overall, the record pulls at heartstrings due to its authenticity, which is always well received by the artist's fan base.
4. I Hope You Find It
"I Hope You Find It" was created for Miley's film called The Last Song. Even though it was created for a soundtrack, this doesn't take away from its lasting quality that fans remember to this day.
It covers the emotions that come with falling in love, and I feel this is one of the saddest Miley Cyrus songs on this list. With many organic instruments, the song has a symphony feel to it as each layer complements the next for an overwhelming experience that listeners couldn't get enough of.
5. You're Gonna Make Me Lonesome When You Go
Regarding the instrumentation, this record is pretty light-hearted, and most of the focus stays on Miley's voice. The melodies and calm percussion are simply a faint backdrop to Miley's story, and there's a sense of optimism in the dynamics of the song.
This is another record that takes quite a bit of influence from country music, which this singer is no stranger to. Even if the lyrics can be interpreted as somewhat sad, it carries this tone that makes you feel like everything will turn out okay in the end.
6. The Driveway
I can't say this record falls in the category of saddest Miley Cyrus songs as its instrumental is a bit too poppy to bring you down. Nevertheless, the lyrical content is full of unfiltered thoughts and emotions from the artist.
"The Driveway" was released earlier in her career, and it was a hit with the younger crowd, so many fans consider it a pretty nostalgic record. It's honestly a surprise, as her voice sounds quite developed for how young she was at the time.
7. Simple Song
Boasting plenty of influence from different genres of music, there are ballad elements alongside country and pop styles in this song. You can tell the singer puts her all into her vocals here, and it's definitely worth a full listen.
I believe this production is one of the saddest Miley Cyrus songs, as the lyrics hit home for many people, and the instrumentation couldn't be any more fitting. The record offers many highs and lows, which are a good representation of the message in the lyrics.
8. Goodbye
For the first half of the song, it carries a downtempo dynamic, but it soon changes into a much more powerful tone when many more instrumental layers fall in place. It's a great twist that keeps the ears interested, and her voice sounds flawless at every turn.
The lyrics in this song are pretty relatable for most people as all of us have to go through goodbyes throughout life, whether we want to or not. Regardless of age group or music preference, this song has many qualities people can relate to.
9. Obsessed
A slow jam that'll tap into your thoughts and feelings, "Obsessed" is an excellent song from the singer, and it brings a genuine quality that feels honest. The instrumentation has a swing to it, as each layer compliments the next by giving every note the space it needs to shine.
She takes her vocals to new heights throughout the hook, which carries the peak of the emotion in this record. Offering a cinematic experience, you'll also find hard-hitting guitar solos that add to the strength the record carries.
10. Two More Lonely People
Starting off with an addictive bass line, relentless kick drum, and a substantial amount of build-up in the melody, "Two More Lonely People" is an iconic record from her discography. As the song builds, it brings every layer together while the singer's vocals crank up the energy to match the changes in dynamics.
Part of what makes this song so catchy is the bass line in combination with sporadic acoustic strums, and the bass line drives listeners into the next hook. It's a fantastic blend of dynamics and instrumentation that'll keep you around for a full listen.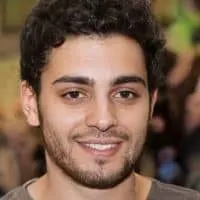 Justin is an audio engineer with years of experience in the field. He has been creating and playing music his entire life, but he really found his passion for engineering when he was introduced to Logic Pro at age 10. Justin has spent countless hours perfecting his craft and now works as a freelance engineer out of Boston, MA.