Share on facebook
Share
Share on twitter
Tweet
Share on pinterest
Pin
If you have never listened to music by singer-songwriter Mitski, you have been missing out! Known for her thought-provoking songs about love, life, and everything in between, Mitski has released six albums during her decade-long music career.
Choosing only ten songs to feature on the saddest Mitski song list was tricky, as each of her songs is beautiful and unique. Paired with her almost-eerie vocals, Mitski is truly an underrated artist that you need to know about.
Let me take you on a musical journey of the ten saddest Mitski songs bound to make you question anything and everything about life!
1. Humpty
We all know the nursery rhyme Humpty Dumpty. You know the one where all the King's horses and men couldn't put poor Humpty together again.
In the haunting song "Humpty," taken off Mitski's 2013 album Retired from Sad, the singer compares the pain of a break-up to that of Humpty Dumpty, feeling like nothing and no one can repair her heart or the relationship.
This song should be a modern break-up anthem and will have you thinking back on all your past relationships and maybe even pining for them again.
2. I Bet on Losing Dogs
Mitski has a unique way with words, and most of her songs end up having a sad tone and tale to them. "I Bet on Losing Dogs" is the perfect example of how the singer compares life and happiness to a dog race, always betting on the one you know will fail.
Taken from the 2016 album Puberty 2, "I Bet on Losing Dogs" explores the singer's views on love and relationships, inferring that even the best ones have a way of failing.
If you have ever loved someone you knew was too damaged to function in a healthy relationship, you will relate to this song on a deeper level.
3. Door
Have you ever felt that life is a series of doors, each representing another aspect of life and love? Mitski's 2012 song "Door" is one of the most accurate representations of this.
But, of course, Mitski is known for her sad, thought-provoking music that will make you wonder what is behind each door and if it is really within reach for you.
Taken from the album Lush, "Door" explores the singer's journey through life and how happiness is ultimately just behind a door that she feels she will never be able to open. This is one of the best Mitski tracks from the album and is perfect for the saddest Mitski songs list.
4. Wife
"Wife," also from the 2012 album Lush, explores a woman's journey through womanhood, motherhood, and society's expectation of her as a wife. If you have ever felt that you are not good enough to wear that title or feel inadequate as a woman, this song will resonate with you.
A song for the modern woman, "Wife," has a haunting sound that will have you questioning if you are or ever will match up to society's expectations. Give it a listen and fall absolutely in love with Mitski's eerie vocals and lyrics.
5. Class of 2013
Growing up is scary, and the inevitable journey from school to adulthood leaves many in absolute terror of what is to come.
"Class of 2013" centers around Mitski pleading with her mother to let her stay home while figuring out how to navigate adulthood and graduate from "childhood."
"Class of 2013" is taken off the 2013 album Retired from Sad and is an excellent representation of the feeling we often feel when starting something new and scary. Add this to your "me-time" playlist.
6. Last Words of a Shooting Star
Life can be turbulent, just as Mitski describes in the 2014 song "Last Words of a Shooting Star." While the lyrics could be mistaken as a goodbye, this track off the album Bury Me Out at Makeout Creek has an Indie sound.
Mitski will have you feeling all of your feelings in this eerie take on the emotions we feel as we go through life before we inevitably die.
7. A Burning Hill
Using imagery in songs is one of the things that Mitski is most known for. In "A Burning Hill," taken off the 2016 album, Puberty 2, the hill she sings off is a metaphor for anything that might stand in the way of you and your happiness.
For Mitski, she is her own burning hill, as she describes when she sings, "I am the forest and the fire." Enjoy this musical masterpiece from a woman who knows how to capture emotion through words.
8. Bag of Bones
The song, as described by one listener, "encapsulates the loneliness one feels around others." "Bag of Bones" is off Mitski's 2012 album Lush and describes the battle of being painfully aware of all your flaws and putting them in one bag.
There will, undoubtedly, be a time in life when we feel empty, and that is when Mitski and her song "Bag of Bones" can perfectly capture what you wish to say but cannot find the words to.
9. A Pearl
"A Pearl" is one of only a few Mitski songs with an upbeat tempo and almost upbeat sound. But, the lyrics tell another story completely.
The "Pearl" she refers to in this 2018 hit off the album, The Cowboy is the dream she has in her head for her future – of how her life will be, her prospects for love, and any relationship she might find herself in.
Just as pearls are rare, so too are her dreams that feel unattainable at best. Crank up the volume of this one, take a long drive, and scream along to the lyrics in this one-of-a-kind musical offering from Mitski.
10. I Want You
If a song could win an award for being the most haunting, "I Want You" by Mitski would be it. SInging about relationships, breaking up, and the pain of a love that is all-consuming, Mitski does it again with the release of this song from her 2013 album, Retired from Sad.
This song is for anyone who has ever put their all into a relationship, only to discover that it is not what they imagined it to be. With a slight hint to the song "Door," she sings about taking a chance even when you know the outcome will be bad.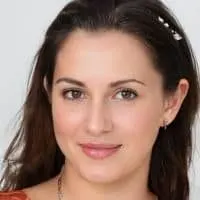 Alexandra loves playing the piano and guitar. She has always been a music lover, but it wasn't until she was in high school that she realized how much she loved to play. It allowed her to express herself without having to be verbally expressive, which is something she found very empowering.