Share on facebook
Share
Share on twitter
Tweet
Share on pinterest
Pin
With one of the largest discographies in modern hip-hop, NBA Youngboy seems to never run out of ideas and tends to stay in the studio rather than out in the spotlight. He boasts a loyal fanbase and raw storytelling that people seem to attach to on a personal level.
It's evident the artist has seen his fair share of struggles in his lifetime, and he does a great job of translating those stories into his music.
In this article, I'm going to list out 10 of the saddest NBA Youngboy songs!
1. Genie
A fan favorite from his album Until Death Call My Name, this record holds a sentimental piano chord progression, with supporting solo melodies to give the track some range. "Genie" gives a transparent look into the artist's past without a filter, and it delivers a relatively somber tone.
Rolling hi-hats lightly pan from left to right, and although the lyrics talk about various pains, there's still a sense of inspiration in the song. The instrumental is quite simple, but it's a calming loop that's lots of replay value.
2. Solar Eclipse
In a similar fashion to much of his music, "Solar Ecplise" is driven by a powerful piano melody, and this record is supported with organ progressions. The 808 is soft but still knocks well with the kick, and the artist keeps the ear interested by switching between flows.
It's a record that'll help you get lost in your thoughts, and it brings a feeling of nostalgia with it as well. Many fans, including myself, feel this is one of the saddest NBA Youngboy songs from his discography.
3. Red Eye
This record is one of the more recent on this list, as it was released in 2020 on his album Still Flexin, Still Steppin. It has a great blend of piano and clean electric guitar melodies, and they both get plenty of airtime.
The song holds an upward inflection that's sentimental, but it also offers plenty of hope. NBA Youngboy always takes a raw approach to each song, and he continues to satisfy with each release as his production choices continue to be refined.
4. No Love
I feel "No Love" holds more of an inspirational tone, but the artist's lyrics nonetheless hold an introspective tone that's full of pain. Love isn't easy for anyone, and he doesn't hide from how it affects his life, and many fans consider this record of being one of the saddest NBA Youngboy songs of all time.
The production has a relentless rolling momentum, and there are plenty of breaks to rest the ear from the 808's which helps build anticipation. He's a true workaholic considering his release history, and this song just adds to his prowess.
5. Treat You Better
From his highly anticipated album 38 Baby 2, "Treat You Better" is one of many songs on the project that carry a heartbreaking tone. You can tell the artist is clearing his mind, and the instrumental keeps a steady piano chord progression with a relentless piano solo to match.
In the breaks between the artist's vocals, you get a glimpse of electric guitar riffs, and the record overall exudes some of the best qualities of hip-hop melodies. It's a song that quickly became a favorite for many people and easily a top ten in my book.
6. Sky Cry
The artistic value that Youngboy brings to the table is quite impressive, and the range in his voice continues to impress. He generally has a decent mix between raw vocals and autotuned effects that allow him to stretch his melodic capabilities.
"Sky Cry" is a touching record that has a light melody and doesn't boast any gritty 808s, rather a consistent bass line that hits in all the right areas. The artist's forte truly seems to be piano-based instrumentals, as he delivers on them every time.
7. Fire Stars
Offering a change of pace, "Fire Stars" is led by a suave guitar melody that's accompanied by a backing piano. The hi-hats roll perfectly into each snap, and the record holds a decent tempo that's good enough for a slow dance.
The artist's vocal range fluctuates throughout the entire record, and he does a great job of serenading from beginning to end. It's a more relaxed vibe than his usual hits, and his slower records are equally as impactful and provide that same raw storytelling NBA Youngboy is known for.
8. Win Your Love
"Win Your Love" is a sentimental record that many listeners feel holds the title as one of the saddest NBA Youngboy songs, and it's a song you'll continue to come back to years later. He does an excellent job of painting a picture you can see for yourself, and his vocals are perfectly mixed over the warm instrumental.
Hard-hitting kicks and a knocking 808 give this record a decent amount of energy as the melodies are pretty light and ethereal overall. Even if you aren't a Youngboy fan, this record provides universal qualities many people can appreciate.
9. Nevada
Released in 2016, this record offers a nice contrast to his recent work as it's developed immensely over the years. "Nevada" still provides that contrast of switching flows, and you can see where the artist chose to experiment with his vocal range.
NBA Youngboy has been making music for a long time, and even at this point, you can tell how making music is second nature to him. The instrumental's melodies seem inspired by classic hip-hop and R&B music, and the artist encapsulates the old and new of both worlds in the best ways.
10. Change
With more of an influence from the trap genre, the instrumental is driven by synth pluck melodies, and the hi-hats are relentless from start to finish, with a bouncy 808 to go along with them. "Change" talks about the challenges the artist faces trying to become a better version of himself.
It's a vulnerable take on himself, which many fans connect to and relate to the message he's trying to send. The record definitely falls in the melodic rap category, which has been increasingly popular for years now, and Youngboy seems to produce some solid records in the genre.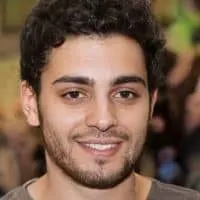 Justin is an audio engineer with years of experience in the field. He has been creating and playing music his entire life, but he really found his passion for engineering when he was introduced to Logic Pro at age 10. Justin has spent countless hours perfecting his craft and now works as a freelance engineer out of Boston, MA.