Share on facebook
Share
Share on twitter
Tweet
Share on pinterest
Pin
One Direction is known for their chart-topping singles that frequently appear on pop stations, but what about their more melancholy music? Not everything that the band produces is upbeat and sure to be a party anthem.
If you are interested in shedding a few tears post-breakup, then you need to know about the saddest songs on their discography.
So without further ado, here is my list of the saddest One Direction songs of all time!
1. History
One Direction fans flock to "History" because it isn't just haunting and sad, but it promises a more hopeful future. They promise that there is a way to make it out alive and emphasize the history that many listeners relate to their relationship with one another as the band.
Some say that this song was the farewell of the band itself, and it certainly is much sadder when you think about it in that context.
2. Moments
"Moments" slows things down from the standard pop anthems that One Direction is known for. The acoustic guitar strips down this song so that the lyrics really shine until the full band comes in midway through the song.
Most listeners are quick to point out that Louis's part in the song adds a rich dimension to the melody. This song means so much to people with its beautiful melody and deep meaning.
3. Little Things
Dedicated fans say that "Little Things" is one of the saddest One Direction songs in their whole discography. It is an anthem to a woman who is loved for all of the little things that they notice about her.
As they notice, she never loves herself as much as he does and he takes inventory of all the little things that he loves about her. As the One Direction boys trade verses, this sad song takes its listeners on a journey to true love.
4. If I Could Fly
Is there anything that would make a One Direction fan swoon more than the idea of the boys giving up everything just to come home to them? According to fans, "If I Could Fly" may be one of the most underrated songs.
With the mention of scars and pain, this song may sound more melancholic than it truly is. It is a testimony of dedicated love that the lead singer would share his heart with his love – and for her ears only.
5. Walking in the Wind
Are you going through intense heartache? When things change suddenly, "Walking in the Wind" is likely to resonate with your spirit. As one of the saddest One Direction songs, it doesn't sound as haunting as some of their other songs on this list.
It has an upbeat feel to it with a catchy melody, but a quick listen to the lyrics tells you that there is more than meets the eye to the song. On the same 2015 album Made in the A.M. as "History" and "If I Could Fly," this song shows the depth they reached for on this masterpiece album.
6. Put A Little Love on Me
Niall Horan branches off to perform this single "Put a Little Love on Me" with an evocative piano melody. It tells his story of having love in his heart for a woman, hidden away. However, she isn't around and his heart "collapses."
Listeners and One Direction fans mark this as one of their true artistic masterpieces that strikes a chord in everyone who listens to it.
7. Over Again
The intricate guitar part that opens this song is an excellent intro to a sad ballad like "Over Again." An anthem to starting over again regardless of history, many 1D fans consider this an underrated single from their Take Me Home album.
Many lament the breakup of the band and wonder if they might be willing to do it all over again, and this song is their calling card to prompt the boy band to come back to the stage.
8. Don't Forget Where You Belong
The melody of "Don't Forget Where You Belong" is captivating from the very first note. It prompts listeners not to forget where they belong and not to feel alone, something that many of their fans can relate to.
Listeners say that these lines of the chorus really resonate with them, and the lyrics are what make this one of the saddest One Direction songs despite a pop sound to the track.
9. Night Changes
Do you need a reminder of how quickly time is slipping through your fingers? "Night Changes" is just what the doctor ordered with a heavy dose of reality that we are all getting older. However, they issue that tender reminder: it will never change me and you.
This is easily the saddest song on their Four album from 2014. Current fans of the band are outraged that they claim nothing will change right before the band broke apart several years later in 2016 to pursue solo projects.
10. Story of My Life
A chart-topping hit, "Story of My Life" from their 2013 album Midnight Memories is an incredible testament to the talent of the One Direction group. It made it onto the United States charts at number six and debuted in third place on the ARIA Charts of Australia.
It goes to show that one of the saddest One Direction songs is also one of the most beloved by their fans. This single is a haunting song about the story of his life, spending love until his lover breaks inside.
Chasing after her is like chasing clouds – ephemeral, just like this song.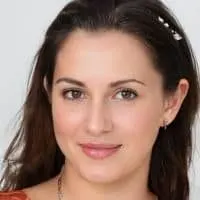 Alexandra loves playing the piano and guitar. She has always been a music lover, but it wasn't until she was in high school that she realized how much she loved to play. It allowed her to express herself without having to be verbally expressive, which is something she found very empowering.