Share on facebook
Share
Share on twitter
Tweet
Share on pinterest
Pin
Playboi Carti is known for the alternative and high-energy nature of his music. Although much of his discography is mosh-pit worthy, a lot of his lyrical content can be relatively sad if you listen closely.
The rapper has undergone quite a few changes in his career, and it's apparent that he isn't afraid to try out different styles along the way.
So without further ado, here is my list of the ten saddest Playboi Carti songs of his career.
1. Flex
One of the slower songs from his discography, this record carries a more sentimental tone with the instrumental. His vocals bring a decent amount of energy, but it's clear the artist chose to focus on some of his deeper feelings in this record.
The rapper has a unique way of producing music that's not only catchy but consistently resonates with his fans. Many areas of the song offer a melancholic tone, and the mild dynamics are soft and easy on the ears.
2. F33l Lik3 Dyin
From his critically acclaimed album RED, this record has a waviness to it that's undeniably addicting with dream-like synths that come and go. You can tell the artist continues experimenting with his sound, and crisp hi-hats and heavy 808s are the perfect complements to his sound.
Many of his fans latched on to this record upon release, and many people feel it's one of the saddest Playboi Carti songs to this day. Even if you aren't a fan of his music, the instrumentation alone makes the song worth a full playthrough.
3. Over
Driven by high-frequency synths and rumbling bass, "Over" has a futuristic sound to it that only Carti could envision. The record has an interesting mix as the main synth melodies seem to carry the song for the most part.
The artist's voice takes a less alternative approach on this record, but he still seems to float across the melodies effortlessly. Although Carti puts plenty of energy into the record, it's clear the instrumental is the star of the show here.
4. Long Time
This record is relatively simple all throughout, but if you listen closely to his lyrics, you can tell he's clearly expressing different angles of his emotions. It follows the sound he's known for, but the instrumental isn't too jarring, and it's easy to get lost in the nostalgic melodies.
The bass and percussion are rather light, giving his vocals and the main melodies most of the attention. Playboi Carti doesn't shy away from energy in his music, but this track was created with a more laid-back aim.
5. ILoveUIHateU
Part of what makes his project RED so unique is the fact every song takes some kind of experimental approach you don't usually hear in rap music. "ILoveUIHateU" is a fan favorite for many people, and its light dynamics give it plenty of replay value.
The lyrics are easy to lock into, and the glitched synth melodies keep the ear interested all the way to the end. Carti will continue to evolve as an artist, but this record will stay on repeat for many fans due to its standout qualities.
6. Stop Breathing
Delivering heavy distortion and warped synth melodies, "Stop Breathing" is a blend of anger and sadness. It's apparent that Carti has struggled with a few relationships here and there, and he takes a relentless approach on this record.
He doesn't hold back from his true thoughts and couples that energy with hard percussion that'll get a crowd on the same page. The rapper has a unique taste in his music, but songs like this one are part of why there's no one else like him.
7. Jump Out The House
Carrying an erratic nature, the song delivers some jarring dynamics that are complemented by rumbling 808s that are perfect for live performances. The lyrical content is pretty repetitive, but it matches with the relentless pace of the instrumental.
If you're looking for a record to rage to, this would be an excellent choice as the alternative sound and heavy dynamics fuel adrenaline. "Jump Out The House" is easy to lock into as it loops, and the intricate melody structure keeps the ear distracted from the repetitive progression.
8. TeenX (Feat. Future)
Many tracks on this list are from the artist's latest project RED, and "TeenX" is a fan favorite primarily due to the collaboration with Future. Playboi Carti tends to carry most of his records on his own, but he kicks it up a notch with this record to complement Future's energy.
Catchy percussion rolls underneath a frolicking synth melody, and the lyrical content has a dark nature to it as the artists rap about the vices they love so much. It has a party-inducing vibe, but from another perspective, I feel it's one of the saddest Playboi Carti songs due to the raw take on the lyrics.
9. Punk Monk
It's clear that the purpose of this song was to focus on heavy distortion and bass that's almost mind-numbing in the best ways. The melodies drop in and out of the song, which gives the artist's vocals plenty of room to shine.
The repeating hook became an instant hit that stuck with fans, and the song became increasingly popular with the help of social media. "Punk Monk" brings plenty of grit in its low frequencies, whereas the high frequencies remain in the background to not distract from the song's direction.
10. Control
Right from the jump, I felt the notion that the record is one of the saddest Playboi Carti songs as of late, as the melodies drive a sense of introspection and nostalgia. As the song progresses, the artist's vocals match this sentiment with a raw look into his personal thoughts and feelings.
The song's breakdowns offer a sense of peace, yet the distorted bass and manic synth melodies join in and add to the fray. Even though it's a hard-hitting track, it takes a much more sentimental direction than a lot of his other work.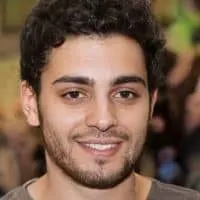 Justin is an audio engineer with years of experience in the field. He has been creating and playing music his entire life, but he really found his passion for engineering when he was introduced to Logic Pro at age 10. Justin has spent countless hours perfecting his craft and now works as a freelance engineer out of Boston, MA.