Starting out his career focused on developing his image in the rap scene, it didn't take long for the artist to stand out on a global scale. Nowadays, people don't question what he's capable of, and Post Malone continues to impress music fans from all walks of life.
He's an artist who puts his all into every record and is one of the most interesting live performers in recent years.
So without further ado, here is my list of the 10 saddest Post Malone songs of all time!
1. Fall Apart
With a beating instrumental that's reminiscent of a beating heart, the instrumental in "Fall Apart" is very fitting for the overall message of the lyrics. Post Malone stretches his vocals to great lengths, and the dynamics transition in a way that envelopes listeners.
It transitions between melancholic melodies and dramatic percussion that carry waves of emotions. Above all, the hook on this record is easily one of the highlights that people latched onto, and no matter how the song ages, fans wouldn't miss a step with every word from start to finish.
2. Myself
Featured on his highly acclaimed album Hollywood's Bleeding, this record is a jam that has a blend of ups and downs. It holds a pace that's relatively catchy, and it's perfect for a slow dance as well.
It's evident that Post Malone's voice is capable of a variety of styles and dynamics, and this talent really shines through on this record. "Myself" is a fan favorite for many and is considered a standout song from this particular album.
3. Up There
With an influence from R&B music, "Up There" is a record that's a good look into the variety of his discography. It's a slow jam that includes plenty of organic instrumentation, and his vocals remain velvety soft all the way through.
He also switches his flow at multiple points throughout the record, and the lyrics offer a sense of reflection that many people love. It isn't a hard-hitting track by any means, but the laid-back tone of the song gives it plenty of replayability.
4. Stay
One of the more sentimental records on this list, I feel "Stay" is one of the saddest Post Malone songs on this list. It delivers a heartfelt message from the artist with a supporting acoustic melody that acts as a simple yet dynamic backdrop.
His vocals are also layered to sound fairly angelic, and he puts a lot of passion into the song's progression. Regardless of the song's simplicity, it makes you want to listen all the way to the end.
5. Feeling Whitney
Although this record was released in 2016, its quality still holds up today, and many Post Malone fans haven't forgotten its influence. This is another excellent example of the artist's storytelling capabilities and the diversity of his music catalog.
It does carry a sinking feeling that may be gut-wrenching for those who relate to the overall message. Aside from the lyrics, the artist has many harmonies that offer a warm feeling amid an otherwise dark dynamic.
6. Otherside
This is another song that heavily focuses on the lyrical content, as the instrumental comes with a padded sound that focuses on deep synths and bellowing bass. "Otherside" starts to pick up the pace when the percussion comes in, and the songs take plenty of influence from the pop genre.
As usual, the artist's vocals sound effortless while reaching heights that satisfy the ear at every note. It's a record that boasts passion, and the percussion helps add the extra energy that's needed to back up the strength of the message.
7. Rich and Sad
This record takes a more upbeat route with the help of sharp percussion and hard-hitting kicks that make the song beyond catchy. No matter how upbeat the song sounds, I still think this is one of the saddest Post Malone songs due to the raw take on the song's message.
Aside from the hard-hitting percussion, the melodies are pretty soft and deliver a sense of reminiscent nostalgia. This is a record that can be relatable to many different age groups as it speaks on a topic many people think about.
8. Paranoid
Part of what sells the tone of this song is the ominous background vocals that reverberate behind the main melodies. It features a blend of hip-hop and pop elements, which has always been a recipe for success for Post Malone.
This is another song that fans are attached to for many reasons, but the hook easily gets the job done as it's catchy and easy to follow. My favorite part regards the percussion as it's simple yet extremely crisp and cuts through the melodies without taking away from their dynamics.
9. Better Now
This was a record that was hard to escape upon its release as listeners and radio stations had it on repeat for months on end. Every element of "Better Now" is a recipe for a hit, and the artist effortlessly flows across it while the instrumental goes through many dynamic changes.
Above all, the message in the lyrics may be relatively generic, but it still sends a message that the masses can relate to. It's not among the deepest records from his discography, yet it's a genuine message that people can reflect on regarding their own life choices.
10. Too Young
"Too Young" is one of the older songs on this list, yet I think it's still one of the saddest Post Malone songs of all time. This is due to the downtempo melodies and his unfiltered take on emotions that many young people go through.
Filled with a blend of motivation and regret, the song speaks on the parallels of striving for more in life while facing the many obstacles that come with adulthood. His flow shows his process with hip-hop music, and the instrumental features a great blend of calm melodies with knocking percussion for contrast.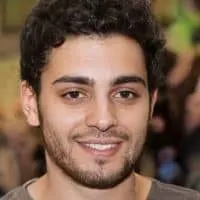 Justin is an audio engineer with years of experience in the field. He has been creating and playing music his entire life, but he really found his passion for engineering when he was introduced to Logic Pro at age 10. Justin has spent countless hours perfecting his craft and now works as a freelance engineer out of Boston, MA.