My parents often used to refer to my punk music as noise. But, had they taken the time to listen to the lyrics, they would have heard that many of the songs tackled real-life issues that many teens were going through.
This list of songs is made up of a great mix of artists. Featuring songs about heartbreak, divorce, and not fitting in, there is something for everyone, and you might just find yourself listening to this playlist on repeat.
So without further ado, here is my list of the saddest punk songs ever made!
1. Perfect by Simple Plan
Starting off my list is this all too relatable song from Simple Plan. A song about not fitting in and feeling like you are not good enough, "Perfect" was released in 2002 and featured on the album No Pads, No Helmets… Just Balls.
"Perfect" is a song that will make you think back to your younger years, so be sure to add it to your playlist today. Crank up the volume, channel your inner teen, and sing along to "Perfect" by Simple Plan.
2. Sonny by New Found Glory
New Found Glory tackled the emotions of dealing with the sudden, tragic death of a family member with their release of "Sonny." Based on the loss of the lead singer's grandfather, the song is an honest and painful account of grief and its associated emotions.
"Sonny" was taken off the album Sticks and Stones and was released in 2002. Give this punk classic a listen today, and let the melody soothe your teenage soul.
3. Stay Together for the Kids by Blink-182
Musicians often use their own life experiences as inspiration for their music. "Stay Together for the Kids" is a good example of this, and it was written after singer Tom De Longe's parents got divorced when he was just a teenager.
The song deals with the harsh reality that some relationships are just not worth sticking it out for, and it featured on Blink-182's album Take Off Your Pants and Jacket. "Stay Together for the Kids" was released in 2001 and takes up the number three spot on my list.
4. The Saddest Song by The Ataris
Punk band The Ataris knows a thing or two about sad punk songs and even named their 2003 release "The Saddest Song." Recorded for the album So Long, Astoria, the song deals with the pain of being away from family while on tour.
Lead singer Kris Roe shares his thoughts, fears, and emotions about missing out on his daughter's life in the emotional song that has a hint of regret from his side. Give this heartbreaking song a listen and see what emotions it stirs up in you.
5. Hold On by Good Charlotte
Good Charlotte's 2002 release of their song "Hold On" caused quite a stir as it tackled the issues of teen suicide. With a graphic video that contains interviews of people who have tragically lost their child to suicide, the song was met with mixed reactions.
"Hold On" featured on the album The Young and the Hopeless and is a song about hope and holding on when you feel like your life is upside down or spinning out of control. This is a truly powerful song and is still very much relevant in today's world.
6. Terrible Things by Mayday Parade
Terrible things happen. That is the message that Mayday Parade shares in their song "Terrible Things." Released in 2011 on the album Valdosta, the song features a father sharing the sweet story of how he and his wife met with his son.
It is clear from the beautiful lyrics that the mother is no longer with them, and the song will break your heart as you hear the father share the details of their love story. "Terrible Things" is yet another relatable song that will have you in tears. So grab a tissue as you give this song a listen.
7. Adam's Song by Blink-182
Teen suicide was, and still is, a very big problem facing society today. Blink-182 used its platform to spread a message of hope in the form of its song "Adam's Song." Sung like a suicide note, the song was written to curb teen suicide and was released in 1999.
"Adam's Song" is featured on the album Enema of the State and just happens to be one of the band's most memorable songs that many teens could relate to.
8. Wake Me Up When September Ends by Green Day
The anniversary of the day you lost a loved one can leave you shattered as you face the day every single year. For Billie Joe Armstrong, lead singer of Green Day, this is in September, which marks the death of his father.
"Wake Me Up When September Ends" is an emotional song that deals with Armstrong's loss and was released in 2004 on the American Idiot album. Let your emotions run wild as you add "Wake Me Up When September Ends" to your playlist.
9. Between You and I by Every Avenue
"Between You and I" is a song by the punk band Every Avenue. Released in 2018 on the album Shh. Just Go With It, the song explores that all too familiar feeling of having to let go of a bad relationship that you know is doomed to survive.
Teens around the world could relate to this song when it was released, and many considered it the break-up anthem of 2018. Give it a listen and see what emotions it conjures up for you.
10. I Miss You by Blink-182
Bringing me to the end of my sad punk songs list is one of my favorites. "I Miss You" was released in 2003 and features on the album Blink-182. The song was written as a beautiful tribute to the band members' families and girlfriends, who were often left behind while the trio went on tour.
"I Miss You" has one of the most recognizable intros of any punk song and is a song of love. Enjoy one of Blink-182 biggest hits when you add "I Miss You" to your list of the saddest punk songs.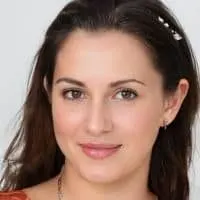 Alexandra loves playing the piano and guitar. She has always been a music lover, but it wasn't until she was in high school that she realized how much she loved to play. It allowed her to express herself without having to be verbally expressive, which is something she found very empowering.