Radiohead is an English rock band that has been rocking for the last 40 years. They have built quite a legacy over these years with their nine studio albums and many music awards.
The band's musical style has developed a lot over the years, but one theme that has stayed relatively constant is that they love to make sad songs. The band's most successful songs are also their most heartbreaking songs.
With so many sad song hits, which ones are the best? In this article, I will assemble a list of the 10 saddest Radiohead songs!
1. True Love Waits
Album: A Moon Shaped Pool
Released: 2016
"True Love Waits" is voted by many people to be the saddest Radiohead song. It is also my number-one pick for their saddest song.
At first, it was performed by lead singer Thom Yorke as a solo performance on an acoustic guitar. Years later, it was rearranged as a piano ballad and recorded.
The song is contained in their album A Moon Shaped Pool, which was recorded shortly after Thom Yorke split up with his partner of 23 years. As a result of this heartbreak, A Moon Shaped Pool came out as the saddest of all Radiohead albums. There is not one happy song on it.
2. Motion Picture Soundtrack
Album: Kid A
Released: 2000
The second saddest of them all is "Motion Picture Soundtrack." This song was already written before Radiohead released its debut single, "Creep."
The first version was recorded on piano, but for the Kid A album, they reworked it and recorded it on a pedal organ. This gives the song an even more heavy and sad feeling.
The band tried to recreate the style of 1950s Disney movies with this song.
3. How to Disappear Completely
Album: Kid A
Released: 2000
From the same album that brought us "Motion Picture Soundtrack" comes this heart-touching song, "How to Disappear Completely."
Lead singer, Thom Yorke, delivers another exceptional vocal performance that will speak to the deepest and saddest parts of your heart.
Written by Thom Yorke, the lyrics are heartbreaking. They talk about his experiences while on tour with the band. At one point, he was ready to quit, and he describes it in the song as wanting to disappear as if he had never existed.
4. Pyramid Song
Album: Amnesiac
Released: 2001
"Pyramid Song" is another one of the popular options when it comes to the debate of which Radiohead songs are the saddest. The track features a minimalistic piano and a vocal performance by Thom Yorke.
The track was released as the first single of the Amnesiac album. It performed exceptionally well all over the world. It reached the top ten in seven countries, and Rolling Stone Magazine named it one of the decade's best tracks.
Undoubtedly, "Pyramid Song" will touch the deepest parts of your heart.
5. Let Down
Album: OK Computer
Released: 1997
"Let Down" is one of the band's more popular songs. It reached the number 29 spot on the US Hot Modern Rock Chart and was included in the band's greatest hits album, Radiohead: The Best Of.
According to Thom Yorke, he got inspired to write this song while sitting in a bar and watching how people cling to their bottles. From these people, he felt the saddest feelings of disappointment and emptiness. Often people try to mask these feelings with alcohol.
6. No Surprises
Album: OK Computer
Released: 1998
"No Surprises" is the second biggest hit by Radiohead. It reached the number four spot on the UK Singles Chart and number six in Scotland. The video has over 170 million views on YouTube, the second most of all their videos.
The song's sound is childlike and features a glockenspiel. It was written while the band was on tour with the legendary rock band R.E.M.
7. Creep
Album: Pablo Honey
Released: 1992
I had to include Radiohead's most famous song of all time, "Creep." It is not only their most popular song (by a long way) but also one of their saddest songs. The music video has 776 million views on YouTube.
A band's debut single rarely remains their all-time best song, but that is exactly what happened to Radiohead. Rolling Stone Magazine named "Creep" one of the best debut singles and one of the greatest songs.
8. Exit Music (For a Film)
Album: OK Computer
Released: 1996
"Exit Music (For a Film)" is an absolute masterpiece that is filled with both love and sorrow. The track was written and recorded for the film Romeo + Juliet at the request of filmmaker Baz Luhrmann. You can hear the song playing over the film's end credits.
This track's vocals were recorded in an old castle's stone staircase. This gives it a unique natural reverberation.
9. Bulletproof… I Wish I Was
Album: The Bends
Released: 1995
This track takes us on a journey as we realize our own mortality. So many times, I have wished the same thing. By being bulletproof, we cannot get hurt by the things that happen in life.
The song is slow and filled with emotion at every moment. We get to see a version of Radiohead that is more sentimental than anywhere else.
10. Fake Plastic Trees
Album: The Bends
Released: 1995
According to the song's writer, "Fake Plastic Trees" was a product of a lonely night and an emotional breakdown of sorts.
The song is also among the band's most successful and popular songs. It performed well on many charts, including UK Singles, New Zealand Singles, and US Modern Rock Tracks.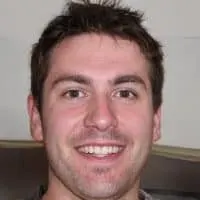 Alex is a man of many talents. He's been playing music since he was young, and has been the main content writer at Tone Start for the past few years. Alex loves to play around with different styles of music and enjoys listening to anything from country to classical.