Rappers are known for their explicit lyrics that speak of flashy lifestyles, brawling with gangs, and drug use. But, every so often, a rapper releases a sad song about a breakup, and we are reminded that they, too, feel emotions just like the rest of us.
This list features some new artists and some older ones that have been in the rap game for many years.
So without further ado, here is my list of the saddest rap songs about breakups!
1. The Breakup by Machine Gun Kelly
Machine Gun Kelly is famously known for his rather public battle with Eminem. But in this sad song titled "The Breakup," we see a softer side to this bad boy of rap as he shares his feelings about losing his love.
In an angry tirade that sees him slapping back at his ex for hurting him, the song was released in 2017 on the album Bloom. Vent your frustrations when you listen to "The Breakup."
2. Heartbeat by Childish Gambino
Danny Glover, better known as rapper Childish Gambino, uses his rap persona to share issues of the heart. In "Heartbeat," released in 2011, the rapper shares his heartbreak after being dumped by someone he considered to be the one.
"Heartbeat" is featured on the album Camp and takes up the number two spot on my list. Give it a listen, and let Childish Gambino heal your broken heart.
3. So So Sick by Neyo
Neyo had female fans swooning with the release of his 2006 hit song "So So Sick." Dealing with the after-effects of a breakup, the song featured on the album Todd Smith and is a heartbreaking look at the pain the singer feels after losing the love of his life.
Neyo is known for his sweet love songs, and his song "So So Sick" is a must-listen for your breakup playlist.
4. Marvin's Room by Drake
Rapper Drake is so relatable in his song "Marvin's Room." Talking about drunk-calling his ex, the song was released in 2011 on the album Take Care. Drake explores the feelings associated with still being so in love with someone you can't have and focuses on frustration and loneliness.
Drake is certainly not everyone's cup of tea, but there is no denying he is an incredible artist. Give "Marvin's Room" a listen and add it to your breakup playlist.
5. Ivy by Frank Ocean
Rapper Frank Ocean is no stranger to heartbreak as he sings about his failed relationship in the song "Ivy." Acknowledging his part in things going wrong, the singer reveals his emotions in a relatable way.
"Ivy" was released in 2016 and featured on the rapper's album Blonde. Let your heart heal when you listen to "Ivy" on your breakup playlist. The song and Frank Ocean's incredible voice will blow you away.
6. Nothing Lasts Forever by J.Cole
"Nothing Lasts Forever." That is the message that J. Cole conveys in his 2011 song "Nothing Lasts Forever." The song sees the singer going through the good and bad times of his now failed relationship, and it is utterly heartbreaking.
The song featured on the album Cole World: The Sideline Story and takes up the number six spot on my list of the saddest rap songs about heartbreak.
7. Undying Love by Nas
Have you ever had the misfortune of walking in on your significant other in a rather compromising position with someone else? Nas has, and went on to write a song about his experience. "Undying Love" is a song taken from the rapper's album I Am… and was released in 1999.
Only those who have experienced this will know of the pain and heartbreak that follows, so be sure to give it a listen and guard your heart against these painful situations.
8. Heartless by Kanye West
Kanye West penned "Heartless" after a rather public breakup with his new ex-fiance. Released in 2008, the song featured on the album 808s & Heartbreak and is an honest, painful look at the end of a relationship.
Kanye is no angel, but one can't help but feel sorry for him when you hear of his pain in "Heartless." Give it a listen today, and who knows, you might just become a fan of West when you do.
9. Be Careful by Cardi B
Cardi B doesn't hold back and tells it like it is in her hit song "Be Careful." Taken off the rapper's debut album, Invasion of Privacy, which was released in 2018, the singer warns her potential lovers never to cheat on her.
We can all take a page out of Cardi B's book as we warn those in our lives to never hurt us or face the consequences that the rapper lays out in "Be Careful." Send this to your crush today, and give it a listen on full volume.
10. Call Out My Name by The Weeknd
Did you know that Selena Gomez was the inspiration behind The Weeknds song "Call Out My Name?" The song was released in 2018 and featured on the album, My Dear Melancholy. A song about how he has struggled to let go of their relationship after helping her through a tough time in her life; it will leave you heartbroken for the rapper.
"Call Out My Name" brings me to the end of my list of the saddest rap songs about breakups and is a must-listen for anyone who has been hurt by the one they love. Add it to your playlist today, and go through the motions of a breakup that left The Weeknd shattered.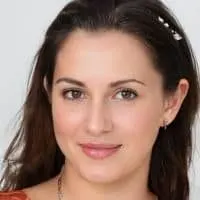 Alexandra loves playing the piano and guitar. She has always been a music lover, but it wasn't until she was in high school that she realized how much she loved to play. It allowed her to express herself without having to be verbally expressive, which is something she found very empowering.