Share on facebook
Share
Share on twitter
Tweet
Share on pinterest
Pin
The rap genre comes with many different styles and sub-genres; It also has the ability to produce some of modern music's biggest hits in the world that range from festival-ready bangers to some of the best spoken-word in music you've ever heard.
Nevertheless, this article will talk about the ten saddest rap songs that rap fans can't seem to stop listening to!
1. The Book of Soul by Ab-Soul
An artist that's never been one for fame, Ab-Soul has always been about the music and the message. Considered a secret lyrical weapon from TDE, Ab-Soul speaks on raw topics in "The Book of Soul."
His production style has always been relatively organic, and the instrumental sounds like blues and jazz music influenced it. Overall the record brings somewhat of a dark tone based on the message, but it's well-received by fans as Ab-Soul never avoids what he feels is real.
2. Dance with the Devil by Immortal Technique
A true wordsmith, Immortal Technique made a record that will stand the test of time. Released in 2001, the artist embodies the boom-bap style in "Dance with the Devil," and it seems like he had a whole book of stories ready for this song.
Speaking on many current issues at the time, he has a way of encapsulating listeners with his storytelling. Immortal Technique has stayed true to his style and motives as a lyricist and continues to gain the respect of rap and hip-hop fans with every song.
3. U by Kendrick Lamar
A very sonically selective artist, Kendrick Lamar is an artist in the truest form, and "U" is undoubtedly one of his saddest rap songs out of his discography. The way his lyrics are portrayed comes off as a frustrated internal monologue, as if he's just spilling his thoughts on paper.
In a way, many emotions in the record seem unorganized, yet the listener can still understand the message, and I believe that adds to the song's impact. The disorientation of the production keeps you tuned in, listening for more, while Kendrick continues to drill his message all the way through the track.
4. 4 Your Eyes Only by J. Cole
Any time J. Cole drops a song, you know you're going to see his point of view in HD. He's an expert storyteller in his music, and he has a habit of staying up with current issues in the world, as all of his points in his lyrics are spot on.
One of the qualities I like about J. Cole most is how his cadence and tone sound so humble while generally speaking on many personal and societal hardships. J. Cole has impacted multiple generations, but his music really hits home for his day one listeners, and "4 Your Eyes Only" is an excellent example of the qualities we all appreciate in the lyricist.
5. Jonylah Forever by Lupe Fiasco
With an uptempo boom-bap drum kit and encompassing piano chords, Lupe Fiasco gave us "Jonylah Forever" and aimed at more serious topics. A multi-faceted artist, Lupe is capable of many different sounds, but this record goes down as one of his saddest rap songs by far.
The track offers a decent insight into Lupe's mind and his personal experiences. Moreover, the lyrics make you feel for the artist in a way; as you can tell, regardless of his successes, he still had plenty of struggles in the middle of it all.
An artist with a reputation for unique wordplay and downtempo instrumentals, "Solace" gives listeners a sneak peek into the dark parts of Earl's mind and his personal struggles. It's also a good look at Earl's artistic capabilities as the song goes through many different production styles with a core focus on live instruments.
In a way, the lyrics are relatively impactful, and when the artist takes long breaks in the instrumental, it seems to leave you with his thoughts for a moment until he comes back in. Some parts of the record sound like spoken-word, and others seem like journal entries, and it's a song that resonates with many die-hard Earl fans.
7. Marvin's Room by Drake
In an era where Drake was king of the saddest rap songs, "Marvin's Room" hit all the right notes and was on repeat at high volume for lovers everywhere. Some could consider it a love song, but there's plenty of pain in Drake's lyrics and can quickly put a listener in their feelings.
At the same time, his lyrics offer contrasting viewpoints, from wanting to stay independent to falling in love and struggling with the choices that come with fame. Moreover, the production is extremely unique on this record and offers many warm sonic qualities.
8. When I'm Gone by Eminem
Part of what makes this track sound so painful is that the lyrics sound like Eminem is having a conversation with his daughter. Considering the artist's influence in rap, almost everyone knows about this record, and it will be on repeat for many more years.
Although some of the lyrical content is pretty personal to Eminem's life, there are many points that others can relate to that have similar struggles. Furthermore, the song has left a positive impact on listeners and has gained the respect of those who aren't necessarily fans of the rap genre itself.
The beloved album Watching Movies With the Sound Off was one of Mac Miller's most experimental albums of his career, and it's loved by many for its organic sound. "Remember" is a good look inside Mac's mind, and his vocal harmonies resonate with the synth melodies in a relaxed tone.
This is in an era when Mac was focused on making timeless music and experimenting with his capabilities as an artist. Moreover, the production quality is crisp and offers an angelic dynamic that helps you get lost in the record.
A calm acoustic guitar carries the melody in "Jocelyn Flores" from XXXTENTACION, an artist known for speaking directly from the heart, no matter how painful the topic. Considering how young the artist was, he effortlessly connected with many other youths from his generation through his music.
The artist speaks on the sensitive subject of suicide, and he does an excellent job delivering the pain his experiences have brought him. Mental health is a challenging topic for many individuals, and many of his fans find comfort in this particular song from the late artist.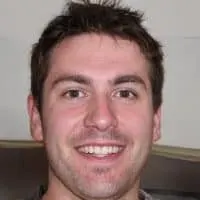 Alex is a man of many talents. He's been playing music since he was young, and has been the main content writer at Tone Start for the past few years. Alex loves to play around with different styles of music and enjoys listening to anything from country to classical.