Share on facebook
Share
Share on twitter
Tweet
Share on pinterest
Pin
Although many people might feel like reggaeton is a repetitive genre of music, it actually comes with a lot of depth. The instrumentation is always catchy and rich with influence, but a lot of the focus goes into the lyrics and storytelling.
Whether you're a fan of reggaeton or not, there's a good chance you've come across this type of music as it's only getting more popular.
In this article, I'm going to focus on the 10 saddest reggaeton songs that are loved by many!
1. Fuera del mercado – Danny Ocean
Reggaeton music takes a good amount of inspiration from reggae music, and I feel it's pretty apparent in this record. Not only are the vocal dynamics on point, but the instrumental delivers airy melodies that encompass listeners.
The danceable percussion hits hard, and Danny just floats across the track with ease. Even with the passion in his voice, this record has a nostalgic and somewhat somber tone to it.
2. Par De Veces – Pailita
Starting off with a melancholic synth melody, "Par De Veces" immediately gets you in the mood it aims to deliver. The percussion brings deep kicks and swinging snares that carry the reggaeton groove people love.
You can hear the passion in Pailita's voice as he puts all his talent into sending the tone and dynamic that he wants listeners to experience. The production as a whole is relatively simple, but I feel it's one of the saddest reggaeton songs on this list.
3. Pareja Del Año – Sebastián Yatra & Myke Towers
This record takes an interesting direction with organic, orchestral melodies that do a stellar job of painting a picture. Moreover, they match the lyrics perfectly as both artists add their unique flair to the story.
As the beat comes in, it brings a steady pace while introducing various percussion elements that add a few extra layers to the track. It's a pretty relaxing song, but I can see how it would put many people in their feelings.
4. TE FUISTE – Enrique Iglesias
Many people who aren't too familiar with reggaeton assume that it's all party and dance music. Although there's a good portion of it that can carry that trait, this song goes to show it also has plenty of range to offer.
The down-tempo melody is calming yet introspective, and Enrique has no problem matching that energy. It's easy to get into your feelings with this record, and the vocals come with a great mix that's sweet to the ears.
5. Si te vuelvo a ver – Carlos Guzmán
https://www.youtube.com/watch?v=-fPNOaXO1sQ
Carlos brings a personal touch to this record, and I feel it's apparent that he's speaking from personal experience. The instrumental is touching, and every layer lets the artist shine as it paints a picture around his words in the background.
I feel this is one of the saddest reggaeton songs, and this is primarily due to Carlos' writing. It's one of those tracks that takes listeners on a journey through different thoughts and emotions thanks to the instrumental's enticing melody progression.
6. Llori Pari – Alvaro Diaz & Feid (Feat. Tainy)
Many parts of this song are particularly catchy, and it's easy to see that the hook takes the spotlight every time it comes in. Delivering synth melodies and plenty of reverb, the song has a tone that allows you to get lost in your thoughts.
The message in this song is pretty relatable for many people of many age groups, which is always a recipe for success. Although the percussion carries the tempo as it should, it's pretty light in the song and isn't overbearing.
7. Me Extraña – Jhay Cortez
One of the slower songs in this article, it heavily focuses on the vocals and storytelling. "Me Extraña" is an ethereal record that feels like a dream, and it delivers a tone that makes it one of the saddest reggaeton songs, in my opinion.
Jhay Cortez puts plenty of effort into his vocals, and it's the highlight of the record as the main melodies rest lightly in the background. It's a great song to sit alone with and sort through your thoughts.
8. Te Extraño – Ovy On The Drums, Piso 21, Blessd
With synth-heavy melodies, this track has many enticing elements that'll catch your ear. It builds slowly yet doesn't hesitate to introduce the percussion to help walk the vocals across the melodies.
This song comes with a few different vocal styles, and the futuristic melodies are sprinkled throughout without distracting from the story. You can easily get lost in the melody progression in this song, and it's pretty danceable as well, with many catchy elements that swing between each other.
9. Enemigos – Nacho
Taking a heartfelt approach with the lyrics, the dynamics in the vocals hold the weight of the song on its back, in my opinion. The instrumentation is fairly simple and is primarily there to keep the tempo.
This isn't to say the melodies aren't beautiful, as there are synth chords and wisps of background melodies that hold the mood of the record. Listeners also enjoy plenty of downtime that mutes the percussion to give the vocals and airy melodies the spotlight.
10. Enfermo de Amor – Christian Daniel
Christian's vocals couldn't be any more perfect on this record, and his vocal range is sweet on the ear from beginning to end. The instrumentation is pretty upbeat yet light, but most of the passion lies in the artist's stellar vocal dynamics.
Even with a passionate story, the song is pretty danceable and is bound to get many people on their feet. It shows a great blend of qualities on the spectrum of emotions that contradict each other but equally blend into the mix to deliver excellent sonics.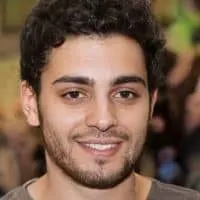 Justin is an audio engineer with years of experience in the field. He has been creating and playing music his entire life, but he really found his passion for engineering when he was introduced to Logic Pro at age 10. Justin has spent countless hours perfecting his craft and now works as a freelance engineer out of Boston, MA.