Share on facebook
Share
Share on twitter
Tweet
Share on pinterest
Pin
Rock music has the ability to cover a wide range of emotions and sonics, and it has had a vast amount of influence on many other popular genres of modern music. Although it may not be every music lover's first choice, rock music is generally respected by most people for the sound and influence that it carries.
People listen to music for numerous reasons, some prefer the harder-hitting stuff, and others are looking for the ethereal, melancholic melodies to get lost in.
Here is my list of the saddest rock songs to date, all of which have had a unique and massive impact on fans of the rock genre!
1. Nutshell by Alice in Chains
Alice in Chains has a special place in many people's hearts as they released a ton of great music through the 90s and 2000s. "Nutshell" is one of their most memorable records as the lyrics deliver a heavy impact, and the somber tone of the instrumental envelops listeners.
It's a song you can cry to or simply be alone with yourself and let it be the backdrop to what you're currently going through, good or bad. The lead vocals have a signature sound that millions of people fell in love with, and the dynamics and cadences hit the sweet spot for many fans.
2. Wish You Were Here by Pink Floyd
With a discography that'll be forever timeless, Pink Floyd has blessed the world's ears with many hits that'll still be relevant long after they're gone. "Wish You Were Here" is easily one of the saddest rock songs on this list, as it's heavily instrumental and displays emotions and imagery without the need for vocals.
Of course, you're eventually greeted with classic-sounding lead vocals we've all grown to love, but I feel the song shines the most in its arrangement and dynamics. Pink Floyd never shied away from speaking on complex topics, and this record delivers memorable and nostalgic melodies that won't be forgotten.
3. My Immortal by Evanescence
Part of what makes Evanescence such a staple in rock music is the powerful lead vocals provided by Amy Lee. The group came up at a time when men seemingly had a chokehold on the genre, and she has done an excellent job at showing what women can bring to the genre.
Not to mention her influence on other women coming up in music, her lyrical content always has a way of serenading you, even with Evanescence's heavier music. Driven by a melancholic piano melody, this record gives the vocals free range to carry the emotion in the record.
4. Snuff by Slipknot
This is a group that has received a decent amount of flack from fans and the music community due to their brash and unorthodox presence and the usually dark tone of their music. Even if they're misunderstood by many, it's undeniable that Slipknot is stacked with raw talent.
There's a lot of pain in Slipknots music, and many wouldn't hesitate to consider this to be one of the saddest rock songs, without a doubt. The band also shows quite a bit of range in their music, and this record takes a more clean acoustic route for a sentimental tone.
5. Eleanor Rigby by The Beatles
You can't ignore the Beatles' legacy as they were a worldwide hit and created music that influenced multiple generations of musicians and music lovers alike. The lyrics and signature arrangement of this record became a smash hit upon release, and it has been continuously immortalized through the likes of popular media such as films and TV.
It has a solemn and lonely tone to the dynamics, and it goes through varying swells of emotion that take listeners on an audible journey. "Eleanor Rigby" will forever be remembered as some of the Beatles' best work.
6. Pictures Of You by The Cure
Although this record offers more of an upbeat tone, the lyrics will touch the heart through the message and the passionate vocal melodies. It has a nostalgic sound that's representative of the late 1980s with reverberated drums and long, drawn-out melody progressions.
Even if many people consider this to be a sad record, it can also provide a sense of euphoria, peace, and comfort. This is primarily due to the instrumentation, as it's a great blend of organic instruments and synthesized sonics.
7. Wake Me Up When September Ends by Green Day
Another band that's considered to be a generational icon, Green Day has had a lot of hits throughout their career that many fans consider staples of the rock genre. Much of their music is quite emotional, and this record has all of the elements to be hailed as one of the saddest rock songs on this list.
The song starts with a simple and relaxing melody progression, but it slowly grows into a more cinematic direction. Once the drums come in, they seem to hijack your heartbeat, and the infectious dynamics keep piling up as you get locked into a trance.
8. Hello by Evanescence
With a knack for producing highly emotional records, Evanescence seems to consistently produce what could be considered a stellar soundtrack to our deepest thoughts. Part of what's made people feel so attached to the band is the lyrical content is very relatable to many everyday people.
It delivers a ballad-sounding piano throughout the entire track, and Amy's vocals seem to have no bounds as she stretches all of the highs and lows. It may not be one of the saddest rock songs, but it's still highly regarded among those that are fans of the genre.
9. Nothing Else Matters by Metallica
Metallica is a group that'll never be replicated as they have a sound and discography that's truly unmatched, even to this day. Not only do they harbor an insane amount of talent that can be heard on every song, but "Nothing Else Matters" is one of their most memorable for fans.
The record appeared on their self-titled album Metallica, released in 1991, and the song has been in rotation for many rock fans ever since. It offers a calmer tone compared to a lot of their heavier music, but this doesn't mean it isn't equally cinematic and atmospheric.
10. November Rain by Guns N' Roses
Another rock band that won't be forgotten with passing time, Guns N' Roses is highly respected in the music community for their influence, excellent music, and undeniable stage presence. They have many high-energy songs, but their calmer records are just as impactful.
Even if the track is a little more downtempo than their heavy hitters, the vocals, melodies, and percussion bring plenty of energy. For the most part, there's a general consensus of what good music sounds like, and Guns N' Roses definitely falls into that category without question.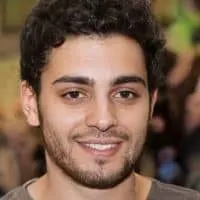 Justin is an audio engineer with years of experience in the field. He has been creating and playing music his entire life, but he really found his passion for engineering when he was introduced to Logic Pro at age 10. Justin has spent countless hours perfecting his craft and now works as a freelance engineer out of Boston, MA.