Share on facebook
Share
Share on twitter
Tweet
Share on pinterest
Pin
Family is complicated.
You might love your parents for how they bring you soup when you're sick, only feel like you hate them because they just can't respect who you are as a person.
Or maybe you're a child of divorce who never really got the chance to process your parents' separation.
Whatever the case may be, I want to take you through some of the saddest songs about family problems to allow you to release some of your sadness.
1. Perfect by Simple Plan
If you're really in the mood to shed a few tears, I suggest giving "Perfect" by Simple Plan a listen, especially if you're an avid rock fan. It's got that classic emo sound of the early 2000s that 90s babies will remember and is one of the most emotional songs on this list.
It's got a simple yet powerful chord progression backed by a grungy electric guitar, with hardcore drums and haunting vocals. This song will be stuck in your head for a few days, even though it is quite sad.
2. Family Portrait by P!nk
P!nk is known for her incredibly emotional discography and punk-rock sound, and "Family Portrait" shows us a more vulnerable side to the artist. It's the epitome of her style during her early career and somehow manages to be both dance-like and incredibly sad.
The chord progression is nothing short of eerie, while the melody evokes a feeling of uneasiness that's quite addictive. This is one of my favorite songs from P!nk and is worth listening to.
3. Mockingbird by Eminem
Eminem is another artist who is famous for his emotionally charged lyrics, as well as for being an incredible lyricist. His song "Mockingbird" is a testament to these talents and is one of the best emotional rap songs.
It's got a simple beat and backing track that allows its core message to shine through, which I love about this song. Eminem wants you to understand his words in total, and he accomplishes that goal with "Mockingbird."
4. Stay Together for the Kids by Blink 182
This is a phrase that I'm sure you've heard quite a bit, especially if you come from a family of divorced parents. Staying together for the kids is one of the worst mistakes parents can make and make their kids' lives more difficult.
Blink 182 captures all of these frustrations and condenses them into "Stay Together for the Kids," which I think will definitely hit home for many young people around the world. This is a great song to cry your eyes out to.
5. Because of You by Kelly Clarkson
Kelly Clarkson shot to fame after winning 'American Idol' and is now one of the most successful artists of her generation, with her talk show and continuing music career. She's known for her emotional music that captures the full range of human experience, and "Because of You" is one of her best.
It's a simple piano ballad that features a stunning chord progression and Kelly's signature vocal prowess. This song is a cathartic one, and it's going to bring about some tears, so be sure to have some tissues on standby!
6. Father-Daughter Dance by Kesha
"Father Daughter Dance" is one of Kesha's more recent songs and is far from the singer's early career. During the 2010s, Kesha was known for her edgy, alternative style that emphasized partying, clubbing, and generally having a blast.
These days, she's taken a more dynamic approach with her music, and I'm certainly not complaining. She shows off her incredible vocal talent in "Father-Daughter Dance," which speaks to the broken daughters of the world.
7. For The Love Of A Daughter by Demi Lovato
Here's a throwback song from Demi Lovato – "For The Love Of A Daughter" tells the story of a little girl growing up in a toxic household and is something that I'm sure many kids of today can, unfortunately, relate to.
Demi has been in the music industry for years and is known for its incredible versatility. They've written everything from rock anthems to touching piano ballads and have influenced an entire generation with their Disney era.
8. Broken Home by Papa Roach
"Broken Home" by Papa Roach is strictly as emotional as you'd expect it to be. It's a hardcore metal song with a melancholy side to it, and if you're a big rock fan or metalhead, I think you'd enjoy this track.
The music video is also excellent, though it does get made fun of quite a bit, primarily due to Papa Roach's interesting acting choices. Overall, this is definitely one of my favorite songs about family problems, and I think it has something that all of us can relate to.
9. Confessions Of A Broken Heart (Daughter To Father) by Lindsay Lohan
If you come from a family where there was a lot of fighting, then I think that "Confessions Of A Broken Heart" will ring true for you. It's an incredibly emotional song, so you'd better have some tissues ready for when those tears start streaming down.
Lindsay Lohan is most famous for her illustrious acting career, but she's also a talented singer. She's got a haunting breathy quality to her voice that could sing you to sleep, and it does wonders for this track.
10. Broken Home by 5 Seconds of Summer
And finally, we have the ultimate throwback band, 5 Seconds of Summer with "Broken Home." If you were a child of the 2000s and 2010s, then there's no doubt in my mind that you're familiar with this world-famous band.
5SOS is known for its signature punk-emo sound, and "Broken Home" is the perfect example of their style. It features their famous vocals, simple but effective backing track, and lyricism that tugs at the heartstrings – try not to cry while listening to this track.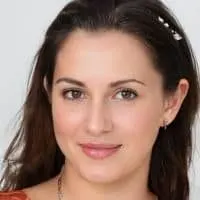 Alexandra loves playing the piano and guitar. She has always been a music lover, but it wasn't until she was in high school that she realized how much she loved to play. It allowed her to express herself without having to be verbally expressive, which is something she found very empowering.