$crim and Ruby da Cherry, two cousins known as $uicideboy$ in the underground rap world, have taken the music scene by storm since their debut back in 2014.
Since then, they've built a staggering discography, not only as $uicideboy$, but also under their label, G*59 Records.
In this article, I will highlight 10 of the saddest $uicideboy$ songs for you to listen to if you're feeling down.
1. "Sold My Soul to Satan Waiting in Line at the Mall"
This is a dark and hopeless song. They sing about addiction and feeling close to the edge specifically, but the song is way more existential in its dread.
The line "It only matters cause we're matter scattering around a hole that gets blacker" really sums it up.
This is perfect for when you want to turn a song up loud and let the noise wash over you as you feel nothing.
Related: 20 Best $uicideboy$ Songs of All Time
2. "Antarctica"
Released as a single in 2016, Antarctica embodies $uicideboy$'s nihilistic approach to self preservation.
With raw, aggressive lyrics painting a vivid, dark picture of the mental state they were in, this song is definitely one of the saddest $uicideboy$ songs, but there is also a defiance in their disregard of what the world thinks of them.
This is the perfect track for when you are feeling sad and angry.
3. "Kill Yourself (Part III)"
This is, of course, part 3 of what was at the time of writing already a 20 part series of playing with the "Kill Yourself" title.
With a subject matter as dark as this, almost anything from the Kill Yourself albums and singles could feature on a list of the 10 saddest $uicideboy$ songs, but, because there is so much else to get to, I won't be looking at each one individually.
Part 3, on its own, is a deeply disturbing piece of art, voicing the extreme thoughts that often go along with deep rooted depression.
4. "Handzum $uicide (Feat. Rozz Dyliams)"
Handzum $uicide also deals with death and childhood trauma. They sing about witnessing a violent death at a young age and how the image of that event has stuck with them and haunted them since.
"Ended up with floor seats to something I didn't want to see. Now that scene is in my head every time I go to sleep"
I'd play this song to motivate me and give me courage to delve into my own psyche and face the demons that are hidden away, deep inside.
5. "Leave Your Things Behind"
This song is about wanting to feel love, even if you're living with severe depression. They include a single verse where they hint at developing feelings for someone, only to numb it all away again for fear of letting the problems they have been burying for years come to the surface and show.
It's a great song to help understand relationships where one or both of the parties involved suffer from mental health issues.
Give this a listen if you're trying to understand a partner who struggles with depression, or play this to your significant other if you struggle to put into words what it's like to feel love when the rest of your life is filled with misery.
6. "Low Key"
Low Key is an anthem for the broken-hearted. A beautiful and catchy chorus chimes over the usual honest approach to a dark subject matter that $uicideboy$ fans know and love.
Though the song is about struggling with mental health and feeling out of control, the beat acts as a driving force, as if to say "just keep pushing" while the chorus gives a sense of comfort and respite from the constant struggle.
7. "AM/PM"
This is the perfect soundtrack to a late night drive to clear your head. The beat starts with an almost soothing beat, it almost sounds like a psychedelic lullaby, fitting for a song dealing with insomnia.
Then, almost like they are waking up their audience to a scene where they are lying in bed, overthinking and staying up, the lyrics feel like an introspective stock taking of emotions and problems, which leads to more frustration and builds more energy.
I think it's an excellent representation of the frustration you feel when you can't sleep. It's that sense of frustration which earns AM/PM a place on my list of the saddest $uicideboy$ songs.
8. "Behold a Pale Horse"
Perhaps $uicideboy$ named this song "Behold a Pale Horse" in reference to the term's biblical context, a moment that represents an unveiling of a truth man could not fathom before set in an apocalyptic dystopia.
Perhaps it's a nod to the Milton William Cooper book of the same name that inspired a generation before to radicalize against a government that they did not believe carried their best interests at heart.
Or, perhaps it's simply a reference to cocaine. The song works any way you want to interpret it.
This is the perfect middle finger to the world song.
9. "Lucky Me"
We've covered a lot of different, complicated emotions on the list of 10 saddest $uicideboy$ songs so far. Lucky Me is much more of a classic, straight to the point, heartbreak song.
It's about feeling abandoned and depressed and beating yourself up for allowing someone to hurt you again.
10. "Can of Worms"
"Burning gas all alone, I'm never leaving home."
This song is perfect for when you just can't deal with the world outside and you want to stay in bed and be alone with your thoughts. A list of the saddest $uicideboy$ songs would not be complete without this anthem of solitude.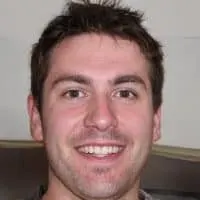 Alex is a man of many talents. He's been playing music since he was young, and has been the main content writer at Tone Start for the past few years. Alex loves to play around with different styles of music and enjoys listening to anything from country to classical.