Share on facebook
Share
Share on twitter
Tweet
Share on pinterest
Pin
Taylor Swift is an American singer and songwriter who is best known for her brilliant lyricism and story-driven music. She's explored a wide range of genres throughout her career. While she might be considered Hollywood's "undateable" sweetheart, there's no denying that she's one of the best musicians of her generation.
She's known for her beautifully sad songs, and in this article, I want to take you through what I consider to be some of her saddest songs.
Get your tissues ready as I countdown the saddest Taylor Swift songs of all time! 😢😭😭
1. Ronan
Starting us off is "Ronan," which Taylor recently released as "Taylor's Version." The track starts with a beautiful guitar playing some simple chords before Taylor's signature whispy vocals come in, singing haunting lyrics.
The singer is the master of melodies, crafting simple lines for her songs that are incredibly catchy and incredibly satisfying to listen to. They interact beautifully with the music, and this song will definitely have you weeping.
2. Last Kiss
If you thought it couldn't get any sadder than "Ronan," you'd be sorely mistaken. "Last Kiss" serves as a tragic goodbye to the lover that got away and is one of the best – or perhaps worst – songs to listen to if you're going through a tough breakup.
The chord progression in this track is quite simple, as is the melody, but that's the beauty of Taylor Swift's music – she doesn't need to come up with complex melodies and harmonies to get her point across. She lets the music support her vocals, allowing you to really pay attention to the lyrics.
3. I Almost Do
With its folky, almost country feel, "I Almost Do" invites you to wallow in your sadness for a few minutes. There's a nice contrast between the tragic lyrics and the almost upbeat backing track that epitomizes the Taylor Swift sound.
"I Almost Do" is a song about resisting the urge to turn back to your ex-lover, knowing that the two of you will never be good for each other. It's something that many of us can relate to, which is a common theme in Taylor's music – she writes about the human experience.
4. All Too Well
With its delicate electric guitar arpeggios and gentle, persistent acoustic guitar strumming, "All Too Well" will draw you in and immerse you in its melancholy from the first note. The verses, sung in Taylor's signature delicate tone, are punctuated by interspersed guitar solos that give this track an almost country feel.
All Too Well is one of Taylor's most popular tracks, and it's clear to see why. The chorus is super catchy, and with its simple chord progression, this song will be stuck in your head for days – for better or worse!
5. Come Back… Be Here
We've all been through what Taylor sings about in "Come Back… Be Here" – the feeling of yearning that we feel for a lover we can't be with.
As you probably already know, Taylor used to be a country singer, and her country roots show in this track, with its simple melody and classic chord progression. It's the embodiment of the country saying, 'give me three chords and the truth.'
6. The Moment I Knew
"The Moment I Knew" invites you to get lost in the music from the get-go, with its piano ballad feel and beautiful cello accompaniment. In many ways, it's like a lot of Taylor's other work, but it's completely different in many ways.
The cello plays a pseudo-countermelody in response to Swift's singing, emphasizing her every word during the verses. The chorus hits like a ton of bricks, with epic instrumentation and powerful vocals from Taylor's part that tugs at the heartstrings.
7. Dear John
Taking it back to Taylor's country days is "Dear John," which undeniably has a country feel. The acoustic guitar takes the forefront on this track, punctuated by electric guitar riffs that give this number a soulful feel.
The melody explores Taylor's entire range, and the chorus comes in with her more powerful register that invites you to sing – and belt – along. This is definitely one to listen to during those long road trips.
8. Sad Beautiful Tragic
Three words perfectly sum up Taylor Swift's music. The singer likes to contrast a major key with sad lyrics. This concept is put on full display in "Sad Beautiful Tragic" – the acoustic guitar strums the chord progression, while another solo guitar plays a simple, lilting melody in contrast with the vocals.
There's not really a chorus in this song. Instead, the verses are separated by a brief musical interlude that allows the lyrics to really sink in for you to appreciate fully.
9. Breathe
"Breathe" features the brilliant talent of Colbie Caillat, and the two singer's voices blend perfectly together to create a haunting, mournful song that almost makes you want to get up and dance – almost.
It's another of those tracks that calls back to Taylor's days as a country singer, with the simple melody, harmonies, and chord progression.
10. Never Grow Up
I thought it would be nice to wrap this list up with something from Taylor's early days in her career. "Never Grow Up" is a love song, but not in the traditional sense – it's written in dedication of a child.
It describes a feeling that I'm sure all parents have felt, of wanting your child to stay young and innocent. It describes the little things that kids do that make us happy without even realizing it. If you're a parent, then I have no doubt that "Never Grow Up" will hit you right in the feels.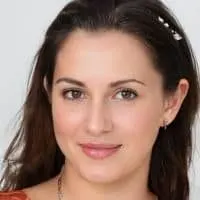 Alexandra loves playing the piano and guitar. She has always been a music lover, but it wasn't until she was in high school that she realized how much she loved to play. It allowed her to express herself without having to be verbally expressive, which is something she found very empowering.