One of the most talented, multi-faceted artists of our current era, The Weeknd has come a long way in his music career. With a unique voice that can't be replicated, the artist has explored many different styles of music and has found success in them all.
I'm confident he'll continue to evolve and impress his listeners no matter which route he takes.
For this article, I'm going to focus on the 10 saddest The Weeknd songs that we've all grown to love!
1. I Was Never There (Feat. Gesaffelstein)
This song features a blend of elements from rap, R&B, and the artist's own unique flair with solemn synth melodies. His vocals never miss, and it's clearly the focal point of this record as the production drags to emphasize the emotion behind the story.
With dynamics that induce feelings of sadness, loneliness, and anxiety, which is something many people connect to. It has a daunting sound, but it's easy to get lost in the beauty it has to offer.
2. Until I Bleed Out
With a long cinematic intro, "Until I Bleed Out" is a song that delivers a feeling of numbness that can come from many different aspects of music and life as a whole. I'm confident this is one of the saddest The Weeknd songs on this list for numerous reasons, from the production, lyrics, and overall dynamics.
It features pitch-bent and twisting 808s with looming yet sporadic synth melodies that carry the emotion the artist is conveying. The percussion is slow and drags along to mimic the emotion that's evident in the singer's voice.
3. Echoes of Silence
Truly a masterpiece from the artist's catalog, this song came out during a strong development period in his music. "Echoes of Silence" is a fan favorite for many people, and it comes from an era in his music that offered a very unique sound.
When The Weeknd came onto the music scene, many people had never heard anything like his music as it's eccentric and takes influence from so many different genres. It features a very soft and distant piano that pierces emotions while leaving listeners to interpret their own thoughts and feelings.
4. Tears in the Rain
Delayed and rippling percussion is a big part of this song's dynamic, and the kicks represent a stuttering heart which is perfect symbolism for the song's message. This is another record that focuses on melancholic melodies that sound distant with filtered EQ and plenty of reverb to match.
The lyrics are somewhat repetitive, but they perfectly match each melodic note. As the song progresses, it makes slight changes but primarily focuses on a deep and impactful melodic approach over anything else.
5. The Knowing
Offering a cinematic experience over seven minutes long, "The Knowing" goes through many changes to provide listeners with an audible and visual experience. It's littered with ethereal synth melodies and standout vocals that The Weeknd is known for.
Its overall tone feeds into nostalgia and reminiscing with one's self, which is why so many people grew attached to the record. I firmly consider this to be one of the saddest The Weeknd songs on this list due to its diverse and dynamic qualities.
6. Privilege
A song that primarily focuses on the vocals, it features calming background melodies to help drive the story. The record boasts very minor amounts of percussion, and the mix on the singer's vocals is more than enough to keep you interested.
It has a sound that makes you feel like you're traveling through space and time. You'll also find vocal samples muffled in the background, and the song as a whole does a great job of enveloping you in your emotions.
7. Valerie
A song that's found in his body of work called Trilogy, "Valerie" treats listeners with R&B-influenced percussion with many other sound effects that drive the gloomy dynamic. The artist delivers a story that isn't hard to grasp, but it does come with some hard truths.
It may be hard to discern for some, but the hook in this record offers some of the sweetest vocals the artist has to offer. The percussion's gritty nature carries the record's dark tone among the artist's velvety vocals, which has been a continuous recipe for success for The Weeknd.
8. Till Dawn (Here Comes The Sun)
The instrumentation on this record carries more of a driving force with its percussion, alongside synth-heavy bass melodies. Similarly to much of his other music, his layered, soft vocals wrap around you, and the melodies do a great job of supporting his story.
With synth plucks that carry a dark tone, there's still a hint of optimism in the singer's message. Nevertheless, I feel that this record is one of the saddest The Weeknd songs from his discography as it holds a massive emotional impact from beginning to end.
9. Call Out My Name
A passionate record where the lyrics and melody dynamics fit perfectly, it perfectly builds up emotion through storytelling. Eventually, prominent percussion comes in to take the song to new heights while entrancing listeners even further into the song's dynamics.
"Call Out My Name" comes with a strength that only The Weeknd's voice can exude. It's another masterpiece from his discography that won't go unnoticed as the years pass due to its massive impact on listeners.
10. After Hours
This record may be one of the most famous from his career as of late, and a lot of this considers the stellar production quality. Many people resonate with what the vocals offer, and it carries a personal touch to which each listener can attach their own experiences.
It also features one of the most upbeat tempos on this list, giving it plenty of danceable qualities that made the track a hit during live performances. Once the relentless percussion comes in, The Weeknd continues to effortlessly float his vocals all the way to the end.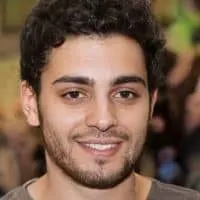 Justin is an audio engineer with years of experience in the field. He has been creating and playing music his entire life, but he really found his passion for engineering when he was introduced to Logic Pro at age 10. Justin has spent countless hours perfecting his craft and now works as a freelance engineer out of Boston, MA.