Share on facebook
Share
Share on twitter
Tweet
Share on pinterest
Pin
Easily regarded as one of the most unique and versatile artists over the last few years, the evolution of Trippie Redd's music is surprising, to say the least. I feel he got into music simply because he loved it, but as he found his niche, he started hitting every record out of the park.
There's no one else in the music industry that sounds like him, which is a big catalyst in why people latched onto the music he creates.
So without further ado, here is my list of the saddest Trippie Redd songs of all time!
1. Underwater Flyzone
Starting off with an organic guitar melody that truly sets the mood, Trippie's harmonies and vocal range complement the dynamics of the record in the best ways. His talents are nearly impossible to replicate, and the record feels like a soundtrack to your dreams.
Even if there isn't a lot of variation in the lyrical content, his choice of cadence and progression is enough for you to relate. The guitar melody is somewhat repetitive but never gets redundant as it continues to loop.
Related: 10 Best Trippie Redd Songs of All Time
2. Koi
The variety and range that goes into Trippie's music continue to surprise us all, and his record "Koi" is a great example of the genres that influence his music. Another song that has a driving guitar melody, the artist puts his vocals to the test, taking listeners on a sonic journey that surrounds their minds.
With a running time of a little over two minutes, you'll find yourself getting lost in the song, which makes you want to put it on an endless loop. The instrumental is relatively simple, but his vocals are easily the best part of the song.
3. Toxic Waste
Trippie Redd is an artist who can apply his talents to nearly any genre he wants. "Toxic Waste" is a blend of R&B, pop, and Latin music, and I feel the lyrical content makes it one of the saddest Trippie Redd songs by far.
Light vocal chops bounce in between the artist's vocal breaks, and the production value couldn't be any more relaxing. Some would consider the artist to be an acquired taste, but his raw talent is something that simply can't be challenged, in my opinion.
4. How You Feel
This is another record from his album Life's A Trip, which is a project that's filled with raw emotion and a great blend of synthetic and organic production styles. Fans latched onto "How You Feel" due to the relatable qualities of the lyrics, and I personally love the somewhat freestyle approach to the instrumentation.
It carries a main melody, but you'll find many random background melodies that come and go through the record. The song may lack any kind of percussion, but the melodies alone are more than enough to satisfy the ears.
5. Abandoned
It's clear Trippie Redd loves to incorporate guitar melodies into his music, and to be honest; I have to agree in the sense that his vocals work very well with organic instruments. The message in "Abandoned" is easily understood by many people who have experienced their own relationship hurdles with loved ones.
The song appeared on his album A Love Letter To You 4 back in 2019, and I feel this is one of his records that can be deemed timeless. It delivers heavy emotion all throughout, and I feel it's easily one of the saddest Trippie Redd songs from his career.
6. Love Scars
Whether you're a die-hard fan or just a casual listener, you've more than likely heard "Love Scars" at some point in time. This is one of the older songs on this list, and you can easily see where the artist has evolved.
In this era, Trippie loved to utilize distorted bass lines and extremely sharp percussion that'll keep your head nodding from beginning to end. As much as the artist can sing, he can easily switch up his flow to display his prowess as an artist.
7. Leray
This record takes a raw approach as the artist was going through some relationship troubles at the time of its recording. For a while, the artist had a budding relationship with another rising artist, Coi Leray, which seemed to emotionally take a toll on Trippie Redd.
You can tell he simply needed to get some thoughts off his chest as the record offers a sentimental acoustic melody, and his vocals take 100% of the spotlight. Whether you're aware of the artist's situation at the time, the message is still relatable to anyone who has experienced a lost love.
8. Campfire Tale
"Campfire Tale" appeared on his project A Love Letter To You 3, and it has a pretty relaxing melody, but the rumbling bass line will easily keep you in a trance. I personally enjoy the direction of his vocals because it seems to exude freestyle elements that give the song a raw feel.
Outside of the artist's vocals, the instrumentation takes you on a journey through your thoughts and feelings while giving you a sense of reconciliation with yourself. It's a great song to sort through some of your struggles, as the dynamics have a sense of optimism to them.
9. Fire Starter
I feel this record is a great example of his abilities with rap and hip-hop music and how he's able to rap and sing simultaneously, which is another feature of his unique talents. Aside from his vocals, the instrumental is crisp and simply a banger all on its own.
"Fire Starter" has a solid blend of rap, R&B, and trap influences, which is a great way to get multiple demographics of listeners to latch on. The rolling kicks are a driving force for the song, and his storytelling makes this one of the saddest Trippie Redd songs from my perspective.
10. l Tried Loving
One of the more uptempo records on this list, the production is well laid out, and it has a nice groove that anyone can get into. "I Tried Loving" is self-explanatory in many ways, and the lyrical content backs up the title with a deeper explanation.
The way his vocals float across the instrumental is the true selling point for me, and as he continues, it only makes me hope the hook will come back around one more time. Although the instrumental is a banger, the frequencies aren't harsh on either end of the spectrum, giving it excellent replay value.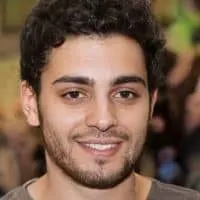 Justin is an audio engineer with years of experience in the field. He has been creating and playing music his entire life, but he really found his passion for engineering when he was introduced to Logic Pro at age 10. Justin has spent countless hours perfecting his craft and now works as a freelance engineer out of Boston, MA.