Share on facebook
Share
Share on twitter
Tweet
Share on pinterest
Pin
There's always going to be a day where you want to curl up and forget about the world, whether after a long day at work, that sad break-up, or even if you're just not vibing today.
Instead of listening to Sinead O'Connor, Johnny Cash, or even Neil Young to break those tears – I made a list of Tyler The Creator's saddest songs (his top 10, to be specific).
So without further ado, here is my list of the saddest Tyler the Creator songs!
1. Answer
There's nothing better than to be one with the feels, feel the emotion of depression, and just curl up into a ball – especially when you listen to this track. Tugging on the heartstrings on a taboo, it sucks how our parents leave us and don't return.
It sucks to have loose ends and nothing closed off, we need that closure, and it's not always the case. We want 'answers,' and Tyler, the Creator, converts our deep thoughts into an emotional tune that relays how we feel without making it sound forced.
2. November
Released back in 2017, Tyler, The Creator's 'November' still resonates deeply with me. Being an avid fan of Tyler, The Creator, I knew that I was going to be in store for some emotional feelings. Some tugs against the heartstrings. But not like this.
Tyler, The Creator, brilliantly showcases nostalgia, passion, and warmth as he dives into what each millennial is thinking… "Fuck, what if I get stuck?".
In all fairness, even though it may have been written for millennials, his messages definitely resonate across generations. When you listen to 'November,' you'll feel exactly how I felt.
3. Are We Still Friends
The mellow beats, the ladies in the background singing their casual "da's," and the overall energy of this song make it an absolute vibe.
It doesn't matter if you've lost a friend through hardships, love, or even through a crappy situation – Tyler, The Creator's 'Are We Still Friends' brings to light the deepest thoughts that we all have at the darkest of nights and at the latest of the nights.
When "you're caught in this matrix" (of life), I'd highly recommend zoning out with 'Are We Still Friends' in the background.
4. Tron Cat
Okay… with this tune, it's definitely not an emotional tune like 'November,' especially when he drops bars including "(I hate you!) Starve her 'til I carve her then I shove her in The Rover".
Tyler, The Creator, brings aggression and fire in this absolute banger of a tune, and admittedly it brought goose bumps down my arms and rushed blood into my veins. I felt a spark I didn't feel before as it made me want to get up and tear up the world.
5. Inglorious
Bringing back the alpha 'wolf' vibe – Tyler, The Creator, hits fast and hard about being a solo wolf,' the 'lone wolf.' His tenacity and drive are easily seen and reflected in each bar, phrase, and vocal within this tune.
When he spat, "Inglorious bastard, phenomenal, abdominal," it brought chills to my spine as I kept on bobbing my head over and over again. I felt exactly like that "young boy with the hot head" I imagined myself being "on stage with the mash."
This tune is definitely one to keep on your list.
6. WILSHIRE
Not gonna lie. Tyler, The Creator's 'Wilshire' is absolute fire. Listening to this tune made me feel like I could take the world. When he calls out how, "I ain't even wanna fuck, 'Cause your presence was enough," my first thought was 'Daaaaaamn..'
He goes harder and harder throughout the song, even pushing some relationship boundaries, especially when he goes, "Convince him to bring you to me, so we can kick it." He's playing his power card, and I absolutely love it.
7. Puppet
Coincidentally this slapped more than I thought and brought a lot of childhood memories of being controlled and spun around to do things I never wanted to do, exactly like a "puppet." Tyler, The Creator's constant use of rhetorical questions like "Did I want too long?" made me rethink all of those times when I pretended to be someone I wasn't to make someone else happy.
From here, admittedly, I was shaking when he proclaimed that "I don't know me," and I guarantee you that you're not alone.
8. THANK YOU
We've all had heartbreaks, and damn, it sucks to get your heart ripped out. As soon as you hear the first drum beats and that snazzy melody, you know you're in for a treat with this smooth tune that is so easy to listen to and to vibe to as well.
Tyler, The Creator, transforms the heartache from a "love's gone" and turns it into a happy melody reiterating the fact that "I'm fine for now." When he repeats "gone, gone, gone, gone," it brings that nostalgic feeling of how we've all lost that first love.
9. Lone
The first few bars of that deep-deep voice made me close my eyes and just kick back.
Yeah, sometimes life sucks. Yeah, sometimes you get beat down. Yeah, sometimes you're not feeling yourself. Tyler, The Creator, makes it clear that it's fine and that it's normal – you just need to keep on going.
You might think, "God, I wanna quit," but you can't. You need to be resilient, strong, and push back. We all need to be "paying the bill," but you need to remember that "life is paying for thrills."
10. GONE, GONE / THANK YOU
Coming around with another chill beat – Tyler, The Creator, relays his vision as if he was "Comparing scars before dinner." Having a history of pain, whether it is emotional or physical, brings to light how there are times that we all think, "Shit, I don't remember."
It's a vibe to listen to, to put on your headphones and just sink into your chair, bean bag, bed, wherever you feel comfortable. Just to make sure that "I know I'm fine for now."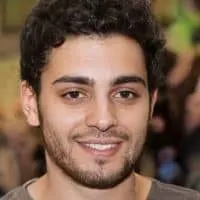 Justin is an audio engineer with years of experience in the field. He has been creating and playing music his entire life, but he really found his passion for engineering when he was introduced to Logic Pro at age 10. Justin has spent countless hours perfecting his craft and now works as a freelance engineer out of Boston, MA.