Share on facebook
Share
Share on twitter
Tweet
Share on pinterest
Pin
Love songs have long been a cornerstone of popular music. When someone is deep in love, it's hard to keep it to themselves, but what about the love of self?
It's nice to remind yourself every so often of just how capable, competent, and amazing you are. The artists on this list have been through heartbreak, loss, and humiliation, but they love themselves enough to retain their confidence and a sense of their own self-worth.
These songs of self-fulfillment tell stories of overcoming adversity, accepting oneself, and falling in love with the person you see in the mirror.
Here is my list of the best self-love songs of all time!
1. Truth Hurts – Lizzo
Someone has done Lizzo wrong. That can't be debated. Maybe once upon a time, she would have wondered what she did wrong to be treated poorly, but this 2017 smash hit finds Lizzo explaining what it is that her ex-beau has lost.
And her venom isn't saved for the man who left her. She's also got bars for the person who ostensibly replaced her. There is a sense that Lizzo is going to be better off now that she is done with these folks.
2. Love Myself – Hailee Steinfield
What better embodiment of the themes of self-love than Hailee Steinfield's 2015 anthem to self-reliance?
There is some debate as to how exactly the singer is loving herself (the chorus is full of breathy and lustful moans and chants), but regardless of the method of self-love, Steinfeld is doing it better than anyone else can. We should all be so lucky.
3. Wild Things – Alessia Cara
One of the best motivations for self-love is the doubt of others. This song is about how to find "Yes!" in a world that loves to tell us, "no way."
Much like the classic children's picture book (and the film adaptation) that the title of this song references, this song is about finding a place where people can go to be left alone to make music, dance wildly, and enjoy a wild rumpus.
Though the song is about being an outcast, it went Platinum two times over. Ironically, it seems like almost everyone feels like an outcast sometimes.
4. You Don't Own Me – SAYGRACE (Feat. G-Eazy)
This cover/re-mix uses its sample to great effect. The song starts with the warped segment of Leslie Gore's sultry 1963 classic, "You Don't Own Me" to set the stage for the modernization effort.
The song veers back and forth between the lush instrumentation of the original and the slick, drum-heavy, modern-day take.
G-Eazy adds just a bit of attitude to the track before stepping aside for SAYGRACE to take center stage. And when she does, she makes the most of it, invigorating the song with just as much resilience and beauty as Gore did originally.
5. I Love Me – Demi Lovato
It's refreshing to hear the Camp Rock star Demi Lovato use four-letter words while asserting her self-confidence. It usually takes a few records before an artist gets fed up with haters on the internet telling her who she's supposed to be before she pushes back.
The song shifts abruptly between a lush and grand chorus and a spare and intimate verse featuring a plinky and repetitive piano part. These contrasting parts highlight the anxiety between the singer's internal monologue and her public persona. In the song, she wins the battle against her inner critic so that she can bring that confidence to her public persona. Aren't you glad she did?
6. Firework – Katy Perry
Sometimes self-love is like a drink of water, sometimes it's like throwing something across the room, and sometimes it's like an explosion.
This sugary single uses a string section to add brightness to the synthy production. The swelling violins add majesty and grandeur to the eruption that is the chorus.
Katy Perry manages the impossible here. She crafts a song about something as intimate as self-actualization but somehow makes it bombastic enough to be able to play it at the halftime show of the Super Bowl.
7. Stronger – Britney Spears
From battles with her family, her management, and her record label, Brittany Spears has had to face off against almost everyone in her life. And she has had to do it while everything from her intelligence, her sobriety, and her parenting was called into question by fans and media alike.
What choice did Spears have but to become stronger?
We all know of the troubles Britney Spears has been through over the past couple of decades, but we have the benefit of perspective. How did Brittany Spears know how strong she would need to become all the way back in 2000?
This song is off her first record, recorded when she was merely 19 years old, but it has persisted as some kind of theme song for her career and persona.
Over twenty years later, with the legal death of her conservatorship, her strength has afforded her a rebirth of sorts. After all that she is deserving of a bit of self-directed love.
8. Girl On Fire – Alicia Keys
From the opening kick drum to the soaring crescendo, this song grabs ahold of a listener and insists on the listener's attention.
With references to a girl who is "Hotter than a fantasy / lonely like a highway," It's not hard to figure out who she's talking about. But even if she is singing about herself, Keys makes the song about anyone who listens, tells the tale of anyone who's been lonely, sad, and put-upon, and found a way to set things ablaze.
9. Confident – Demi Lovato
With a propulsive drum beat and chugging guitars, this song is an aggressive and assertive statement. Lovato is showing how self-assured she can be.
The song offers a blueprint for anyone who wants to learn how to ignore critique of being too "complicated," or too "confident," or any other euphemism some jealous person might come up with. Let the haters complain about your confidence. You just enjoy it. You earned it.
10. Run The World (Girls) – Beyoncé
How can you have a list about self-love and empowerment without Beyoncé? The question becomes which one? The treatise on overcoming obstacles that are "Flawless?" The mobilizing "Formation?" Or might you want to go all the way back to her Destiny's Child days and include "Survivor"?
The thing about Beyoncé is that she has spent a career expressing her self-appreciation and inviting others to do the same. It's almost like she is trying to run the world.
Thanks for checking out my list of the best self-love songs of all time.
Let me know what you think!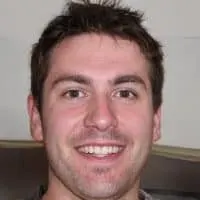 Alex is a man of many talents. He's been playing music since he was young, and has been the main content writer at Tone Start for the past few years. Alex loves to play around with different styles of music and enjoys listening to anything from country to classical.