Shawn Mendes is a name that has become widely known in the mainstream pop world. The Canadian singer-songwriter began to amass a following on the now-abandoned social media platform Vine before quickly becoming a global icon of the pop genre.
Despite his poppy songs, he also branches out into deep, heartfelt acoustic tracks and other areas from time to time. It's quite apparent that love and relationships are Shawn Mendes' main themes, with most of his songs being love songs.
As such, I've gathered 10 of his best love songs for you to browse through!
1. Crazy
Album: Handwritten
Released: 2015
At first glance, it would be easy to think that "Crazy" isn't a love song. Shawn Mendes' lyrics seem to point to an inward kind of love, to begin with, before eventually making us aware that he is madly in love with someone. As a result, they won't need to wait around for him anymore. He also notes his vulnerability from this feeling which is a touching note.
This track's gentle acoustic chords and passages make it a warm and comforting effort from Mendes which would be a fine choice to send to someone you love.
2. If I Can't Have You
Album: Shawn Mendes
Released: 2018
While he may be well-known for his beautiful acoustic work, Shawn Mendes arguably became significantly more popular through his radio-friendly pop efforts. "If I Can't Have You" is one such song that has a steady, cheery beat and electric guitar twangs that keep a regular energy.
Alongside its poppy, fun instrumentals, the song is all about realizing that not much in the world means anything if Mendes' special someone is by his side. I think it's an innocent, happy track that brings bops aplenty.
3. There's Nothing Holding Me Back
Album: Illuminate
Released: 2016
When I think of Shawn Mendes, I think of a small handful of tracks that helped him catapult through the chart rankings and become a radio favorite. One of those is his catchy 2016 release "There's Nothing Holding Me Back".
Behind the unmistakable instrumentals and catchy guitar riffs, I think Shawn Mendes' lyrics and vocal arrangements are incredibly infectious. The track's simple in theme: building up the courage to admit your feelings to your special someone.
Add all of these aspects together and you have a hit built for the radio.
4. Mercy
Album: Illuminate
Released: 2016
Despite it being quite early in Shawn Mendes' career, I feel that "Mercy" is one of his most mature and exposed releases. Its introduction's bare instrumentals and open space allow us into Mendes' mentality as he begs his lover to be gentle with his heart.
The song's chorus is dramatic and powerful, aided by loud, impressive drum beats that come close to overtaking Mende's voice, suggesting an internal conflict.
If you're looking for a track that shows what Mendes can do at his best, listen to "Mercy".
5. Treat You Better
Album: Illuminate
Released: 2016
Previously in this list, I mentioned well-known songs by Shawn Mendes that helped him achieve his current success. I think "Treat You Better" is the magnum opus for Mendes' popularity and with good reason.
Its infectious, catchy groove and pinchy electronic melodies are captivating and were a guaranteed mainstream pop hit.
While it may not be his most instrumentally impressive track, its message of offering that special someone a better life and experience than they're currently having is very sweet.
6. It'll Be Okay
Album: Single
Released: 2021
Unfortunately, not all of Shawn Mendes' love songs are sung in a positive light. "It'll Be Okay" is a rough track about a relationship that's taking a bad turn with problems arising between the two.
Positivity came first, followed by painful acceptance and an offering of support to the other person if they want to leave the relationship.
I think the wide, warm instrumentals following Mendes' voice are very powerful in this track as they seem to support the warmth he's offering to his partner throughout the breakup.
7. Stitches
Album: Handwritten
Released: 2015
Despite its unmistakable jingle and guitar passages, Shawn Mendes' huge hit "Stitches" is far from a happy song. It's Mendes' method of healing from an especially bad breakup, as he compares the pain to a physical cut from a knife.
He needs time to heal in this track, yet eventually accepts he will heal in time.
I don't think his 2015 record Handwritten has many standout tracks, but "Stitches" is a well-deserved hit for Shawn Mendes.
8. Never Be Alone
Album: Handwritten
Released: 2015
"Never Be Alone" brings a whole other kind of heartbreak to the table for this list. It doesn't relate to a breakup, but instead, Shawn Mendes wrote it when he started touring for long periods and knew his loved ones missed him.
The song mainly seems to focus on a relationship, which could have been under stress as it became long-distance over tours. I think this is a sweet and heartfelt love song with a different approach than most.
It brings a bittersweet feeling while listening to it that is bound to warm some hearts.
9. Wonder
Album: Wonder
Released: 2020
After a fairly lengthy break between releases, 2020 saw Shawn Mendes release his modernized record Wonder. Its title track explores the prices of fame and also the desire to fall in love with someone who feels the same way.
It seems as if Mendes is struggling with fame at this point, and as a result, questions its overall impact on his life. "Wonder" was written in the context of his relationship with fellow artist Camila Cabello.
10. Fallin' All In You
Album: Shawn Mendes
Released: 2018
It may sound clear to some, but until researching this song I didn't know that it was co-written by Ed Sheeran. When you listen to it again, you hear Sheeran's signature instrumental plucks come through and realize they pair incredibly well with Shawn Mendes' style.
"Fallin' All In You" is a slow summer hit about unexpectedly falling for someone and seeing where the journey takes you. Matching the summer, it's a carefree, warm track that can't fail to put a smile on your face.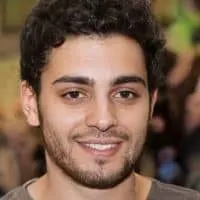 Justin is an audio engineer with years of experience in the field. He has been creating and playing music his entire life, but he really found his passion for engineering when he was introduced to Logic Pro at age 10. Justin has spent countless hours perfecting his craft and now works as a freelance engineer out of Boston, MA.