One of the rising stars of the 2000s rock and metal scene was the American outfit, Shinedown. Still going strong today, their sound evolved from a heavier, almost gothic sound to a more mainstream-oriented approach with anthems aplenty in between.
Their lyrics focus on a variety of topics, but they're unafraid to dip into the topic of love regularly.
In this article, I've collected 10 of Shinedown's best songs that relate to love!
1. Miracle
Album: Amaryllis
Released: 2012
Shinedown might have become popular with their darker songs like "Sound Of Madness", but I feel they truly evolved as a band when they began to tap into their interpersonal relationship themes.
"Miracle" is a radiant outcry of love for someone who does nothing but brings happiness and safety to someone (Brent Smith, in this case). They make the impossible feel possible, and miracles happen. The lyrics are paired with bright guitar work and huge, glorious choruses. What's not to love?
2. I'll Follow You
Album: Amaryllis
Released: 2012
It wouldn't be a love song list without a heart-filling ballad, and "I'll Follow You" ticks that box and then some. In this loving track, Brent Smith is describing his endless love for someone special in his life, and it can be applied to your best friend, partner, or anyone who means a lot to you.
The uplifting ballad moments are paired beautifully with a matching guitar solo which elevates the track to a euphoric level.
If you send this song to someone you care about, you're guaranteed to make their day. This could be one of the most pleasant songs I've listened to in quite some time.
3. Unity
Album: Amaryllis
Released: 2012
In these lists, I don't just choose romantic love songs. "Unity" is an uplifting track dedicated to the message of empathy and love for everyone around us. It's about loving brothers, sisters, mothers, fathers, and every human being on Earth and allowing people to live their journeys without hate or judgment.
I think this is among Shinedown's more beautiful tracks and features one of their strongest choruses. It maintains the band's original vibe while shifting into a more mainstream-oriented approach which works very well.
4. Call Me
Album: The Sound Of Madness
Released: 2008
Now, Shinedown aren't just known for their happy-go-lucky uplifting love songs. They're also more than capable of exploring the darker sides of their emotions. "Call Me" explores the breakdown of a relationship after realizing one doesn't make the other happy anymore.
In the song, Brent Smith is describing that it's less painful for the partner if he leaves, protecting her in the process from the deteriorating relationship. Despite this, he would still love her for all time. The gentle piano passage carrying this song through makes it all the more emotional.
5. Thick As Thieves
Album: Threat To Survival
Released: 2015
When it comes to love and relationships, I think "Thick As Thieves" is one of Shinedown's more upbeat songs. Its jumpy, poppy instrumentals mixed with Brent Smith's snappy vocals work well together to create a message of traversing difficulty, with a glimmer of hope at the end.
The track can be interpreted as either working through relationship troubles when one has done wrong or the potential crumbling of a deep friendship. Either way, from Smith's perspective it's all love.
6. No More Love
Album: Leave A Whisper
Released: 2003
Shinedown may have risen through the ranks with their more traditional rock sound, but they have a darker edge to their musicality which I believe is part of their charm. "No More Love" is a heavy, nu-metal style track with dark riffs and Brent Smith's screaming demonstrating their versatility as a band.
The track itself talks about the simplicity of saying "I love you", and how some can use it for personal gain as opposed to expressing genuine feelings. A situation far too many know, and one which Shinedown covers brilliantly.
7. Daylight
Album: Planet Zero
Released: 2022
"Daylight" is a broadly love-related song. In many ways, it relates to the importance of being human and reflects on the vital nature of human relationships. They make life better, hardships easier, and the world a brighter place. If that's not a song dedicated to living with one another, I don't know what is.
I think other 'softer' songs from Shinedown hit harder than this emotionally, but the background harmonies alongside Smith's voice are an exceptional moment in the band's discography. It also shows just how much they've grown as a band since [debut].
8. If You Only Knew
Album: The Sound Of Madness
Released: 2008
"If You Only Knew" has been described as Shinedown's first love song, which is surprising as it's very well-developed. It was written by Brent Smith about his ex-girlfriend; when he couldn't say the words to describe how he felt, he wrote a song to explain instead.
The delicate acoustic passages mixed with loving background harmonies make a beautiful ode that still stands strong in their discography today.
9. Some Day
Album: Us And Them
Released: 2005
While we may have had plenty of happy love songs, Shinedown dive into the depressing side of romance in "Some Day". Exploring the rumbling of a relationship from a future perspective, it travels through the ups and downs post-breakup with the awareness that it simply wasn't meant to be.
As it's one of their earlier offerings, it maintains a darker side to Brent Smith's vocals which I love. It hints towards their eventual switch to a more mainstream rock sound also, which is an interesting listening experience.
10. Lady So Divine
Album: Us And Them
Released: 2005
"Lady So Divine" is Shinedown's no-nonsense rock trip which could be interpreted as either an ode to LSD or if we're going down the romantic route, the perfect woman. While the song instrumentally references the former with a psychedelia-inspired solo, the lyrics certainly point towards the perfect woman being there for someone whenever they need her.
I think this is one of Shinedown's most interesting songs, and I would have loved to hear more of this style from them.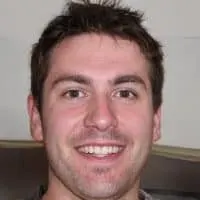 Alex is a man of many talents. He's been playing music since he was young, and has been the main content writer at Tone Start for the past few years. Alex loves to play around with different styles of music and enjoys listening to anything from country to classical.