Share on facebook
Share
Share on twitter
Tweet
Share on pinterest
Pin
There's something about bad boys that have captured the world by storm. They've been a topic of many artists' fascination for decades, with thousands of songs written about them, what they do, and how they make us feel.
Whatever the reason for this fascination, there are a lot of songs about bad boys. Today, I want to take you through some of my favorites.
So without further ado, here is my list of the best songs about bad boys!
1. Bad Boys by Zara Larsson
Starting us off is one of my all-time favorite songs about bad boys, and it's by Zara Larsson. With its sassy attitude, addictive beat, and clever melody, "Bad Boys" makes you want to get up and dance – and I highly recommend that you do!
In this track, Zara sings about how the bad boys of society always seem to attract the 'good girls.' It might not be the most progressive message in the world, but I'd be lying if I said this wasn't one seriously catchy track.
2. Bad Boys by Inner Circle
If you haven't heard this iconic track by Inner Circle before, then I can only assume that you've been living under a rock your entire life. "Bad Boys" by Inner Circle is not only their most famous song but is probably the most famous song about bad boys ever released.
It's been used repeatedly in film, TV, and video games of all genres and is a track that defies time. It's just as popular as when it was first released and has embedded itself in the collective unconscious, where it will stay for a very long time.
3. Bad Boys by Alexandra Burke (feat. Flo Rida)
Here we have another iconic song about bad boys, this time by the legendary Alexandra Burke. Her powerful vocals are underscored by an upbeat, energetic backing track that serves as the perfect cushion for her to sing on.
She juxtaposes the darker verses with a joyous, almost triumphant chorus that will be stuck in your head for days. The Flo Rida feature was the perfect choice for this track, in my opinion, adding a finishing touch that makes the song genuinely complete.
4. Bad Guy by Billie Eilish
With her signature dark themes and iconic haunting vocals, Billie Eilish took the world by storm. Her music is known for its more sinister sound, but she's also been known to release more emotional tracks that are wildly popular – think "Ocean Eyes."
In "Bad Guy," Billie flips the script and sings about being the perceived lousy person in a situation and owning that perception. It's an excellent track for when you want to feel like a badass and is one of my favorite songs about bad boys out there.
5. Bad Boy by Juice WRLD (feat. Young Thug)
If you're a fan of rap, or, more specifically, of Juice WRLD, then you have to listen to "Bad Boy," which features Young Thug. This track features the signature Juice WRLD sound, mixing influences from traditional trap, rap, and rock into an epic track.
Juice sings in his signature style over the backing track, with an ultra-simple melody that's super catchy and addictive. Young Thug's feature was also a great choice and served as a nice accent to Juice WRLD's style. This is one of my favorite songs about bad boys for sure.
6. Bad Boy by Marwa Loud
If you love French music and bad boys, then I strongly suggest that you give "Bad Boy" by Marwa Loud a listen. It's got a classic pop feel to it with some French influence in its groovy, syncopated beat that makes you want to get up and dance.
The verses are incredibly catchy, and the same goes for the addictive chorus. While you might have no idea what on Earth Marwa is saying, her singing is enough to transport you to another realm – this is a song that really transcends language.
7. Bad Boys by INNA
Next up, we have" Bad Boys" by INNA, which is definitely one of the artists' most popular tracks. The duo combines their vocals in stunning harmonies to punctuate certain words and phrases. While this is technically a French song, many of the lyrics are in English, which is an impressive display of INNA's versatility.
The group is known for its laid-back and chill sound, which perfectly epitomizes "Bad Boys." It's got a brilliant, addictive chord progression and a hook that will be stuck in your head for days to come.
8. Bad Boys by Cierra Ramirez
For folks who like music that draws inspiration from different influences and who can't seem to get enough of bad boys, I've got the perfect track – "Bad Boys" by Cierra Ramirez. The song combines trending pop sounds with a Reggae influence that gives the music an addictive groove that will have you hooked from the first beat.
Cierra is a very clever songwriter, and her music is undeniably catching. The chorus for "Bad Boys" is straightforward, but it gets stuck in your head and stays there for days. It's one of my favorite songs about bad boys, to be sure.
9. Bad Boys by Wham!
Throwing it all the way back is Wham! With "Bad Boys," a track that will transport you right back to the 80s. You might know this group from their smash hit "Take On Me," but there's no denying that they've released several bangers over the years – "Bad Boys" is definitely one of them.
It's got that signature 80s funk, groove sound, with the duo's iconic vocals belting out the chorus and verses. Once you get a taste of this number, I guarantee you'll never be able to go back.
10. Bad Man (Smooth Criminal) by Polo G
And finally, we have a recently released song that features heavy influence by another song that you might recognize. "Bad Man" by Polo G is an unconventional cover of Michael Jackson's iconic song of the same name, but Polo puts his twist on the track.
He incorporates his signature fast-paced rapping style and trap backing track but brings more musicality and melody into the chorus and hook. It's one of the best songs about bad boys out there right now.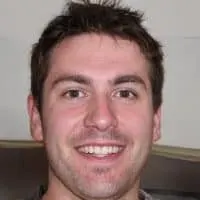 Alex is a man of many talents. He's been playing music since he was young, and has been the main content writer at Tone Start for the past few years. Alex loves to play around with different styles of music and enjoys listening to anything from country to classical.