Share on facebook
Share
Share on twitter
Tweet
Share on pinterest
Pin
I thought it was high time for me to get a little messy in one of my posts. I should hope that being the other woman is an experience that few of us have been through, but if you have, then you've definitely come to the right place.
The feeling of being someone's second choice is a pretty horrible one, but it's unfortunately all too common.
In this article, I will be covering some of the best songs about being the other woman for you to check out!
1. The Other Girl by Kelsea Ballerini & Halsey
The poppy sound of "The Other Girl" by Kelsea Ballerini and Halsey might trick you into thinking that this is just another pop song, but don't be fooled. This track has a more profound, darker message that these two singers want you to absorb fully.
In "The Other Girl," Kelsea and Halsey sing about taking power back from the person who used you for their own personal gain. It's quite an uplifting song and would make for the perfect soundtrack when you want to feel like a girl boss.
2. Invisible by Taylor Swift
Throwing it back to Taylor's early music career is "Invisible," which is a song with an incredible emotional charge – but that's to be expected from a Taylor Swift song. This song will tug at the heartstrings with its touching melody and simple backing track.
If you're a country fan, then you'll love "Invisible," in which Taylor sings about the feeling of knowing you can't be with someone you love. It's one of my favorite songs about being the other woman and is worth listening to.
3. The Other Woman by Lana Del Rey
If you've listened to Lana Del Rey's music before, you know that she knows exactly how to write an incredible song. She's famous for her old Hollywood aesthetic and rich vocals, with music that sounds like it's straight from a 1960s classic.
"The Other Woman" is a pretty self-explanatory track. In it, Lana laments about the pain of finding out that you're not someone's first choice and that they were never going to love you the same way you love them.
4. You Belong With Me by Taylor Swift
Here we have another Taylor Swift song because the woman just knows how to make you emotional. "You Belong With Me" is definitely one of the singer's most famous songs, and it's clear to see why – it's incredibly catchy but with a beautiful, heartbreaking message.
Taylor sings about how she knows she's the best choice for someone, but they just can't see her the same. It's a position I'm sure we've all found ourselves in, and is why "You Belong With Me" is one of my favorite songs about being the other woman.
5. Cold Shoulder by Adele
Many people associate the word 'powerful' with Adele, and I can see why – she has some compelling and soulful vocals. Her music is always incredibly emotional, touching on subjects that many of us are too afraid to confront ourselves.
In "Cold Shoulder," Adele discusses the profound sadness of feeling alone and used. The backing track is stunning, with a beautiful chord progression and light instrumentation that serves as the perfect pillow for Adele's voice to rest on top of.
6. Lie About Us by Avant (feat. Nicole Scherzinger)
If you're in the mood for yet another throwback, then consider listening to "Lie About Us" by Avant, which features the incredible vocals of Nicole Scherzinger. It's a classic R&B hit, and it's clear to see why this was one of the singer's most popular tracks.
The duo lament about the pain of being the second choice in it. Their harmonies are ethereal and haunting, and their voices complement each other beautifully – this is one of my favorite songs about being the other woman.
7. One Last Time by Ariana Grande
"One Last Time" was released at the height of Ariana Grande's pop career before she transitioned into her signature hip-hop style that we know and love her for. It's a euphoric track on which Ariana sings about wanting to be with that person one more time, no matter how bad you know you care for each other.
It's got a fantastic chorus that will be stuck in your head for days, and Ariana uses this track to show off her incredible vocal talent. She's one of the best voices of her generation and deserves all the recognition she receives.
8. Don't Cha by The Pussycat Dolls (feat. Busta Rhymes)
If you want to turn being the other woman into a moment of empowerment, then "Don't Cha" by The Pussycat Dolls would be the perfect soundtrack. It's a sassy song that is incredibly catchy, and it is also one of the group's most famous tracks.
The chorus is addictive, with a filthy, funk-type backing track that makes you want to get up and bust a move. This is the perfect song for women who are tired of lamenting over their situation.
9. My Little Secret by Xscape
Not only is Xscape's "My Little Secret" a fantastic song, but it has a fantastic music video that is definitely worth watching. It's a classic 2000s R&B track that once again brings empowerment to the feeling of being the other woman.
It features impressive vocal talent and a simple backing track that is nothing short of addictive to listen to. "My Little Secret" is a fantastic song about being the other woman and is well worth listening to.
10. Truth Hurts by Lizzo
Lizzo is known for her badass, upbeat music, and "Truth Hurts" is no different. In it, she takes power back from the people that have used her, empowering herself and pointing out all the good things about herself.
We could all take a leaf from Lizzo's book here. Hating ourselves is precisely what toxic people want us to do, but it's impossible to be melancholic when listening to a track like "Truth Hurts."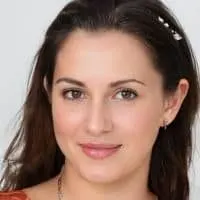 Alexandra loves playing the piano and guitar. She has always been a music lover, but it wasn't until she was in high school that she realized how much she loved to play. It allowed her to express herself without having to be verbally expressive, which is something she found very empowering.