Share on facebook
Share
Share on twitter
Tweet
Share on pinterest
Pin
Music has a way of meaning something completely different from the actual lyrics of the song and is a great way for artists to express themselves while still keeping a song light-hearted, meaningful, and sometimes fun.
While searching for the best songs about cats, it became quite clear that the songs were not, in fact, about the fluffy pets at all but rather had their own meaning and their own interpretation of the word cats.
Let's explore the ten best songs about cats, looking at how each artist used the word and how they interpreted the meaning.
1. What's New Pussycat? – Tom Jones
Tom Jones was and still is, considered a heartthrob by women all around the world and has women swooning with his deep voice and sex appeal. "What's New Pussycat?" is taken off the singer's second album and was released in 1965.
An instant hit, the song was considered provocative at the time, thanks to its subtle references to oral sex. While Jones has never come out and confirmed the true meaning of the song, the lyrics hint at it.
Give it a good listen and then see if you can decipher what Tom Jones was singing about in his 60s hit "What's New Pussycat?"
2. Stray Cat Strut – Stray Cats
The 80s were a strange yet exhilarating time for music. With songs like "Stray Cat Strut" dominating the airwaves, music had a fun, catchy tune. In this instance, the Stray Cats interpreted the word cat to be someone who is cool.
Described as the "epitome of cool songs," Stray Cat Struts was released in 1981 and is taken off the album Stray Cats. For a jazzy song with a cool tune, pop this track on, grab your partner, and shake those hips along to the beat.
3. The Lovecats – The Cure
Released in 1983 by the popular band The Cure, "The Lovecats" was considered one of their coolest songs that, according to one fan, "Made the Goth chicks come alive at the 80s dance clubs." What more could you want from an 80s hit?
Singing about the type of all-consuming love that makes you feel isolated or caged, "The Lovecats" has a great tune and could be considered "earworm" worthy. Listen to it just once, and you, too, will catch yourself singing or humming this funky song at random times throughout the day.
4. Cool for Cats – Squeeze
If you're looking for a great disco hit from the late 70s, "Cool for Cats" is it! Released in 1979 by the band Squeeze, it has a great old-time sound. Lead singer Glenn Tilbrook dons a cockney accent as he sings a song that sounds more like telling his mates down at the pub about a life that he could only dream of living.
"Years ahead of its time. Lyrically brilliant. It will never grow old." That is just one comment from a fan of the band as they describe what "Cool for Cats" means to them.
5. Phenomenal Cat – The Kinks
The Kinks were one of the best bands that came out of the 60s, and their music was played at dance clubs, house parties, and many live gigs. Taken off the album, The Kinks Are The Village Green Preservation Society, "Phenomenal Cats" is a song with a difference.
Ultimately explaining how cool a person is, the song has that unique 60s sound, complete with tambourines and what sounds like a harpsichord making up the backing track. It was released in 1968 and is still popular today even though it is now considered a golden oldie.
6. Year of the Cat – Al Stewart
I had never heard of Al Stewart before, and I so wish I had discovered him earlier. Released in 1976, the song "Year of the Cat" is about a love affair and was inspired by the classic movie CasaBlanca.
Set in 1975, the song lends its title from the Chinese traditions and is based on the year of the cat according to their astrological beliefs.
One of the best comments on the video for "Year of the Cat" says: "I dislike this song for only one reason – it ends. What a masterpiece." And I couldn't agree more.
If you have never listened to Al Stewart or heard this brilliant song, prepare yourself to be blown away.
7. Cool Cat – Queen
Queen has been described as one of the best bands in the history of music. The 1982 release of "Cool Cat" had fans in awe of the brilliance of Freddie Mercury's voice and the music that the band released.
Taken off the album Hot Space, "Cool Cat" was originally an unreleased track but is undoubtedly one of the band's best. With spine-tingling falsettos from Mercury and a groovy sound, it is sure to become one of your favorites too.
As one listener commented, "There are no bad Queen Albums." And I, for one, couldn't agree more. Turn this one up as loud as you can and dance the night away.
8. Cat's in the Cradle – Harry Chapin
This is one of those classic earworm songs that you will instantly find yourself singing along to, even if you don't know its name or who the artist is. "Cat's in the Cradle" was released in 1974 by Harry Chapin and featured on the album Verities and Balderdash.
Singing about the ups and downs in a relationship, Chapin uses the term "cat's in the cradle" as a metaphor for the problems a couple could face.
While some have said that the song has taught them many lessons, you might have a different interpretation. So crank it up, sing along, and you decide what lessons to take from this classic tune.
9. Cat People (Putting Out Fire) – David Bowie
Released in 1982, at the height of his career, "Cat People" quickly became a hit. Also featured in a movie, the song is Bowie's way of asking his lover to not only embrace her animal nature but also make her open her mind to the possibility of them letting out their wild sides in the relationship.
David Bowie's signature sound is carried across in "Cat People," and is one of those songs that deserve a place on the best songs about cats list purely for its success and Bowie's vocal talent.
10. Nashville Cats – The Lovin' Spoonful
I could listen to this song on repeat and never grow tired of it. "Nashville Cats" is one of the "newer" songs on our list and was released in 1996 by the band The Lovin' Spoonful.
Featuring on the album Hums of the Lovin' Spoonful, the song has a classic country feel as the lyrics celebrate the country musicians in Nashville.
Described as a truly underappreciated group, The Lovin' Spoonfuls created "Good ole tunes from the good ole days," and should be on everyone's playlist, regardless of your tastes in music.
Blast this song on loud and experience the true genius that is "Nashville Cats."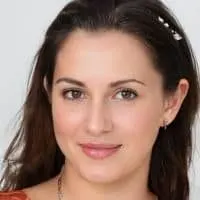 Alexandra loves playing the piano and guitar. She has always been a music lover, but it wasn't until she was in high school that she realized how much she loved to play. It allowed her to express herself without having to be verbally expressive, which is something she found very empowering.