Share on facebook
Share
Share on twitter
Tweet
Share on pinterest
Pin
While music is a great form of creativity and expression, singing about being creative is popular too, as you will see in this then best songs about creativity list. It features songs old and new and includes songs about knitting, writing, and a range of other creative arts.
So without further ado, here is my list of the best songs about creativity of all time!
1. Embroidery by Casey Dienel
Not much has been written about Casey Dienel and her song "Embroidery." I can tell you that this song is from a solo album, as she is part of the group White Hinterland.
Dienel's music has a folksy vibe and features beautiful piano melodies combined with sweet lyrics. I struggled to find a hidden meaning to the lyrics, so I suggest you take a listen and determine if you can find the hidden meaning behind "Embroidery."
2. Paperback Writer by The Beatles
The Beatles changed the world using 2 guitars, a bass guitar, and drums. Although it is simple, it is just incredible to listen to. This is the best way we can describe the song "Paperback Writer" by The Beatles, and I don't think anyone can top that description.
With its classic Beatles sound, the song was recorded as a challenge to see if a song could be made up of only one chord. Released in 1966, it has an upbeat tune and is extremely catchy. Give it a listen, and I think you will agree that The Beatles are incapable of making bad music.
3. Paint It, Black, by The Rolling Stones
A true classic! There is no other way to describe "Paint It, Black" by The Rolling Stones. The song was released in 1966 and is taken from the album Aftermath. Many consider it an iconic song, as they attach meaning to the song and its well-known lyrics.
While some think the song is about the horrors of the Vietnam war, others say it has no political meaning at all and is about a man mourning his dead lover. "Paint It, Black" is open to your interpretation and deserves a spot on the best songs about creativity list.
4. Songs Out Of Clay by Al Stewart
I only recently discovered Al Stewart and have been working my way through his songs like there is no tomorrow. "Songs Out Of Clay" is just another hit by this musical genius and was released in 1972 on the album Orange.
Truly underrated, Al Stewart is a great storyteller, as you will hear when you listen to the song. His music can be described as folk music and is great for easy listening after a hard day.
5. If I Had a Hammer by Peter, Paul, and Mary
"If I Had a Hammer" by Peter, Paul and Mary was a song that caused great controversy when it was released in 1962. Initially, no commercial publishers would touch it as it had strong political themes that called for people to rise against the political injustices and to fight for equality.
The song was, however, popular and had a cheerful, almost innocent sound that sounded more like a jingle than a call to arms. At under two minutes long, it was one of the shorter tracks released by the trio.
6. The Knitting Song by Sophie Madeleine
This fun song starts with a fun Harmonica sound and only gets better. A relaxed tune, "The Knitting Song," was released by Sophie Madeleine in 2009 and features on her album Love. Life. Ukulele.
The song describes everything she does to take the place of love, comparing knitting something to warm her at night to the warmth she felt sleeping next to someone.
While the song is simple, the lyrics are cute, and Sophie gives a great vocal performance. Please give it a good listen and see what you think.
7. Collage by The Three Degrees
As seasons change, so do we. This idea is conveyed in the song "Collage" by the girl group and sisters, The Three Degrees. Initially recorded by The James Gang, the girls released the song in 1970 as it featured on their album Maybe.
The song centers around finding your way in life and love and is truly one of the most interesting and thought-provoking songs I have heard.
8. Everyday I Write the Book by Elvis Costello and The Attractions
Elvis Costello was a great storyteller. His 1983 hit "Everyday I Write the Book" is a popular pop song that featured on the album Punch The Clock.
In the song, Costello goes through the chapters of his relationship, telling his girlfriend how their story would make for an excellent book.
Each verse is like a new chapter as he ultimately tells their love story from beginning to end. The song was recorded by Costello and his band, The Attractions.
9. Rewrite by Paul Simon
One half of the iconic duo Simon and Garfunkel, Paul Simon went on to release a few solo albums. One of his best, So Beautiful or So What, was released in 2011 and featured the hit song "Rewrite."
With its melodic acoustic vibe and catchy lyrics, the song is a timeless classic that has brought fame as a solo artist for Paul Simon.
10. How to Recognise a Work of Art by Meilyr Jones
I had never heard of Meilyr Jones before today, and I truly wish I had. The song "How to Recognise a Work of Art " sounds like a boy band hit until Jones starts singing and blows you away.
With an incredible voice, Jones sings about art appraisers and the criteria they use to determine if a piece of art they are viewing is good or bad. "How to Recognise a Work of Art" was released in 2016 and featured on the album 2013.
We are shocked that Meilyr is not a huge star at this point, and I think you will agree once you listen to this masterpiece.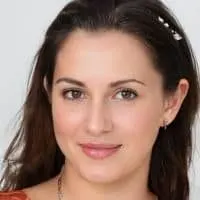 Alexandra loves playing the piano and guitar. She has always been a music lover, but it wasn't until she was in high school that she realized how much she loved to play. It allowed her to express herself without having to be verbally expressive, which is something she found very empowering.