Share on facebook
Share
Share on twitter
Tweet
Share on pinterest
Pin
A broken home isn't fun for anyone involved, and each member of the household deals with the pains of divorce differently. People that have experience in these environments cope with the bad memories through many avenues, one of the most popular being music.
Music has been a leading form of expression for artists and fans alike for a very long time, and people connect with it in a way that helps them get through some of the toughest times in life.
In this article, I'm going to break down the 10 best songs about divorced parents from some of the world's most influential artists.
1. Love Triangle by RaeLynn
A song that's driven by an introspective acoustic guitar, RaeLynn's voice couldn't sound any softer and full of emotion. The record keeps a slow pace, giving you time to take in the artist's message word for word.
It's a great song for fans of country music, but the lyrical content is relatable to anyone who has suffered through divorced parents. Many of the artist's sentiments throughout the song pull on your heartstrings yet also provide a sense of peace for your own thoughts and experiences.
2. When You Love Someone by James TW
An artist that's not only highly talented but never shies away from telling stories based on personal experience. The message in this record is clear as day, as it speaks on love torn apart between two parents, along with the struggles that spill over into the children's lives as well.
It also helps to make light of divorce as the artist shows some aspects of what causes divorce to simply be a part of life and the human experience. People change over time, and "When You Love Someone" does a stellar job of talking about the topic without protruding overwhelming sadness.
3. Stay Together for The Kids by Blink 182
I'd say this is one of the best songs about divorced parents on this list, and Blink182 rarely fails when it comes to making a memorable record. The instrumentation on this song is an excellent blend of their signature style while retaining a sorrowful tone to show the pain associated with having divorced parents.
Over a heavy drum kit and varying guitar progressions, the lead singer's vocals switch between a monologue-like tone to powerful dynamics that match the energy of the instrumental. Sad music doesn't always need sad instrumentation to back it up, and Blink182 provides a great contrast to that.
4. D-I-V-O-R-C-E by Tammy Wynette
A well-known classic from the late 60s, Tammy Wynette boasts a classic singing voice, and her music is loved by many people all over the world. The tempo of the record is relaxing, while the singer spells out a heartfelt story about divorce.
With many cultural nuances riddled throughout the lyrics, it's clear that divorce has plagued marriages for decades. Regardless of the nasty nature of divorce, it created this bop of a track by Tammy, and it's catchy enough that it'll have you listening all the way to the end.
5. Broken Home by Papa Roach
Distorted guitars and a heavy drum kit are the primary driving forces for "Broken Home," which is one of their staple tracks from their album Infest. Papa Roach has released quite a few records that have left a lasting impression on listeners and music as a whole.
The instrumentation changes pace multiple times throughout the song, which keeps your ear tuned into the song's dynamics. It's pretty unfiltered regarding the lyrical content and sheds light on the damage a "Broken Home" can bring to a family.
6. Older by Sasha Sloan
From her EP titled Loser, Sasha Sloan brings ethereal melodies over a calming instrumental that stays relatively simple from start to finish. "Older" speaks on the damage that divorce has over time and how it affects each family member as time passes, and many fans feel this is one of the best songs about divorced parents.
Love in itself is a challenging part of life, and it can be even harder to manage when it comes to building a family. Her lyrics float over the relaxing instrumental, and she gives the instrumentation plenty of room to shine.
7. Family Portrait by P!nk
P!nk is an artist that's proven her versatility time and time again. She's known for many pop hits that are usually filled with intense energy and an "in your face" attitude that fits the artist's entire aesthetic, but "Family Portrait" takes a different route.
She chose to go with a hip-hop-inspired instrumental, and a much calmer vocal range as the lyrics are the star of this record. It's evident that P!nk may have experienced side effects of divorce in her life, not to mention the artist ended up dealing with her own divorce in 2008.
8. Starting Over Again by Dolly Parton
"Starting Over Again" is a classic from the legend that is Dolly Parton, and this is one record from her career that will outlive much of her discography. Her voice carries all of the emotion the song needs, while a simple and relaxed instrumental supports every note.
She's an artist that makes music that people can relate to no matter where they come from. You can genuinely feel the power in this record, and every time her voice gathers more strength, it only makes the song more peaceful.
9. Lullaby (The Divorce Song) by Stephen Lynch
This record approaches divorce with a different take that's much more lighthearted than the other songs on this list. Stephen Lynch is known for his blend of comedic styles while singing about dark topics that many people can relate to.
The song holds an emotional tone through the instrumentation and Stephen's soft voice, but the lyrical content itself is quite comical, giving the topic of divorce a decent laugh. Nevertheless, "Lullaby" makes many jokes yet still talks about the seriousness of divorce and the destruction it causes families overall.
10. Highway 20 Ride by Zac Brown Band
One of the most widely loved southern rock bands, the Zac Brown Band is full of talent and a powerful voice that'll tap into your deepest emotions. I feel this record is one of the best songs about divorced parents, as the lyrics come off as an internal monologue as if it's your life he's singing about.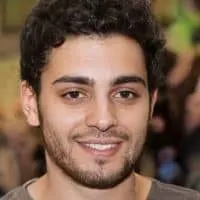 Justin is an audio engineer with years of experience in the field. He has been creating and playing music his entire life, but he really found his passion for engineering when he was introduced to Logic Pro at age 10. Justin has spent countless hours perfecting his craft and now works as a freelance engineer out of Boston, MA.