Share on facebook
Share
Share on twitter
Tweet
Share on pinterest
Pin
Is your name Emily? Or do you know someone named Emily? If yes, chances are you have had at least one of these ten best songs about Emily dedicated or sung to you. Emily is a popular name, but I was blown away by just how many songs contained the name, Emily.
From young to old, fairly new to back in the 70s, the songs on this list are all popular because they are about Emily.
So without further ado, here is my list of the best songs about Emily!
1. See Emily Play by Pink Floyd
The story behind "See Emily Play" by Pink Floyd is rather bizarre. It is said to be about a girl named Emily who appeared to Syd Barrett during a hallucination, while others say it is about an actual girl named Emily that inspired the song.
I guess we will never know the true meaning, but "See Emily Play" from the band's 60s album The Piper at the Gates of Dawn is a classic and captures the band's psychedelic sound that they are known for perfectly.
It has been described as a timeless song, so listen and see how you feel about this 1967 masterpiece.
2. Emily by James Arthur
Losing a child can be devastating, and James Arthur is aware of the pain associated with this. In his 2021 song, "Emily," James sings about the love for his unborn daughter before his girlfriend experienced an ectopic pregnancy.
Arthur dreams of how she will inspire him on his album It'll All Make Sense in the End. While he has a rather dark past, his hopes and dreams about "Emily" making him a better man are something we can all relate to when listening to this extremely emotional ballad.
Grab some tissues and feel the pain as James Arthur sings of the baby that never was.
3. Emily by Mika
Mika is known for his quirky songs, with even quirkier lyrics. In the English version of his song "Emily," the singer gives her advice on life, music, and everything. Also recorded in French, the song was released in 2012.
The album The Origin of Love featured many hits by Mika, and "Emily" has a great dance vibe for parties and discos alike. This song deserves to be played out loud as Mika tells a story in his unique way.
4. Emily by Elton John
It is not often that Elton John releases a song with dark meaning. But "Emily," from his 1992 album The One, is a song with a difference. The song sounds innocent enough as he tells the story of a girl named Emily walking through a cemetery.
But, like many songs, the lyrics have nothing to do with a girl taking a quick stroll in an eerie cemetery but rather with life's harsh philosophies and realities. Imagery is popular in music, and Elton John takes it to another level in his hit "Emily."
5. Emily Kane by Art Brut
In what sounds like a classic British pub song, Art Brut takes us on a musical journey of a girl named Emily and the memories he shared with her in his song "Emily Kane."
Inspired by his actual life experiences, Brut released the song in 2005, which was featured on his album Bang Bang Rock n Roll.
"Emily Kane" has a cheerful, upbeat tone and lyrics that have you on tenterhooks as you wait for the next part of this epic love story. This song is great background music for when you reminisce about lost love and your past relationships.
6. For Emily, Whenever I May Find Her by Simon and Garfunkel
Simon and Garfunkel are known for their classic sound and beautiful lyrics. It is not easy to capture the beauty of a song like "For Emily, Whenever I May Find Her" from their 1966 album Parsley, Sage, Rosemary, and Thyme.
But, to describe the song as anything less than beautiful would be a huge injustice. The song Emily is a metaphor for belief, the belief that someone perfect exists. I have to say that this is definitely one of the most beautiful songs I have ever heard.
7. Emily Harper by Mark Wills
It seems that Emily's broke many hearts in the last few decades. "Emily Harper" is a country song by Mark Willis that tells of his love for his best friend and how a friendship blossomed into much more.
Describing their childhood and the years after, Willis released the song in 1998, and it is featured on his album Wish You Were Here. For a country classic about love and heartbreak, "Emily Harper" is a song that will have you dreaming of love.
8. A Rose for Emily by The Zombies
Based on William Faulkner's tale of the same name, "A Rose for Emily" was recorded in 1968 by The Zombies and featured on their album Odessey and Oracle.
The song tells the heartbreaking story of an older woman named Emily, who has the most beautiful garden. Despite her stunning roses, she never receives any flowers and ends up alone.
The eerie melancholy of this song will have you questioning where your life will take you. Give "A Rose for Emily" a listen, and let the music take you away to a place of love and happiness in a world filled with loneliness and heartbreak.
9. Emily by Asia
Love can make you do crazy things and lead to obsession if you are not careful. The song "Emily" by Asia is a song of obsession and hoping for a return in feelings.
So often put the ones we love on a pedestal, seeing no wrong in their actions and expecting the world from them. And that's exactly what Asia sings about in the song released in 2010 on the album Omega.
I will let you judge this song as it takes us to the end of our ten best songs about Emily list.
10. Emily by Frank Sinatra
A song from Ol Blue Eyes, "Emily," was released in 1964 from Frank Sinatra's album Softly, As I Leave You. Possibly one of my favorites on these best songs about Emily's list, Frank Sinatra tells a tale of a man who has found his perfect woman, and her name happens to be Emily.
From Emily Dickinson to Emily Blunt, girls named Emily seem to have the mysterious ability to make any man fall head over heels in love with her. And Frank Sinatra's "Emily" is the ultimate description of how one woman can change your life.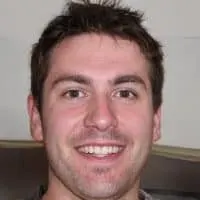 Alex is a man of many talents. He's been playing music since he was young, and has been the main content writer at Tone Start for the past few years. Alex loves to play around with different styles of music and enjoys listening to anything from country to classical.