Share on facebook
Share
Share on twitter
Tweet
Share on pinterest
Pin
Losing a best friend is never easy, although it's prone to happen as people grow up and change over time.
Thankfully, you're not entirely alone if this happens, as there's plenty of music to help you get through such an event. Furthermore, the songs aren't only relatable but have a tendency to help listeners not feel so alone.
Whether they make you feel triumphant, vulnerable, or possibly sad, this article contains the ten best songs about ex best friends.
1. Selena Gomez – People You Know
From her album Rare, Selena Gomez gives us "People You Know." The song has a modern Pop style, with euphoric guitar plucks and dramatic backing chords. Selena describes time wasted with the wrong people, in addition to how your closest friends and relationships could change into someone you don't even recognize.
As with many of her songs, it wraps emotion up in dramatic production style, while Selena's vocals carry the weight of it all. Even with more Pop oriented production, the track still gives a sense of sadness and self-reflection.
2. Grimes – Flesh Without Blood
This song brings danceable energy to it that highly contrasts the lyric content. Grimes sings about a lost connection that she doesn't see the same way anymore.
The production on "Flesh Without Blood" brings an uplifting feeling as a reminder that life will continue to move on regardless of a lost connection.
I particularly like the instrumental direction of this song as it doesn't focus on depressing emotion. Instead, it gives a feeling of triumph and overcoming trials in life, which many listeners are receptive to.
3. Taylor Swift (Feat. Colbie Caillat) – Breathe
Known for her lyrics on past relationships, Taylor Swift brings honesty in her song "Breathe." From my interpretation, the lyrics describe that despite everything you do, someone could still turn their back on you, no matter how much you care about them.
If the lyrics don't make you choke up a little, the instrumental might do the job.
The production quality in this song is outstanding and handles song progression very well. Taylor shows she knows how to get to your emotions with elements that sound like ballads and others that sound like a powerful Pop hook.
4. FINNEAS – I Lost a Friend
Providing one of the best descriptions of what it's like to lose a friend, many listeners explain that this song is great to be left open for individual interpretation. He could be speaking on an ex-best friend, a past lover, or potentially speaking to who he is as a person.
From my perspective, I feel that the lyrics have to do with growth and success. As you focus on your own life, grow, and become more successful, some people from your past may not understand or see you the same way.
The production is kept simple as FINNEAS wants you to absorb every word in "I Lost a Friend."
5. Charli XCX (Feat. Sky Ferreira) – Cross You Out
With heavy synths carrying the bass line and big Pop snares, "Cross You Out" is a joint record from Charlie XCX and Sky Ferreira and brings up Pop ballad energy. I feel the song reflects on self-love and improvement.
It's okay to recognize your own flaws and those within your circle and choose to be and do better.
The production value stays pretty simplistic, but the slow groove between the distorted synths and the large reverberated snare keep your head rocking throughout the whole song. Furthermore, the vocals do an excellent job covering the airy space within the track.
6. Allie X – Sarah Come Home
A voice of angelic euphoria, Allie X gets vulnerable in her song "Sarah Come Home." She doesn't hold back and says precisely what she means, wishing for a loved one to come back into her life.
The song is open for interpretation and can be easily applied to many relationship challenges others go through.
This track is easily one of the best songs about ex best friends, and all of the imagery portrayed paints this picture perfectly. The song offers quaint orchestral plucks throughout the verse, driving into an energy-filled hook for a change of pace and big multi-layered vocals.
7. Rina Sawayama – Bad Friend
From her self-titled album Sawayama, Rina gives us "Bad Friend." The tonality and direction of the track will bring out deep thoughts and insecurities. Rina openly shows her own insecurities in addition to those she finds in the people she cares about.
The verses in this song leave room for introspection, while the hooks are perfect for singing along. Rina's voice is easy on the ears, yet she continuously surprises with her display of vocal range.
8. Caroline Polachek – Look At Me Now
With a primary focus on the vocals in this song, the instrumental primarily sits in the background. "Look At Me Now" is filled with full yet airy vocals that resonate between your ears.
I feel the song speaks on being your true self and your loved ones not adjusting to who you really are.
Inside, Caroline feels she's always been herself, but on the outside, there's always been a mask. You could interpret this song in a few ways, but I feel it's a powerful statement towards loving yourself and being comfortable sharing that with others.
9. Selena Gomez – Lose You to Love Me
The title of this song says it clear as day, and Selena sings her heart out on the matter. "Lose You to Love Me" drives the message that we should be our own number one in life.
Putting others before yourself could be damaging to your own growth.
Selena's lyrics travel across the entirety of the track as if she's on a mountain top. The instrumental is beautiful, with a somber piano and orchestral backing tracks that drive the underlying emotion through each listener from start to finish.
10. Paramore – Tell Me How
A light-hearted instrumental provides feelings of reflection and deep thought with the recognizable vocals of Hayley Williams. Whispering drum patterns give the entire song a calm vibe while Hayley's vocals pan in and out, letting listeners absorb it all without feeling rushed.
The entire production lets you take your time listening as there's plenty of open space. "Tell Me How" from Paramore is an excellent song relating to fading or lost relationships and all of the efforts people make trying to keep them together.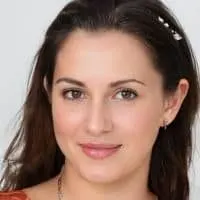 Alexandra loves playing the piano and guitar. She has always been a music lover, but it wasn't until she was in high school that she realized how much she loved to play. It allowed her to express herself without having to be verbally expressive, which is something she found very empowering.