Share on facebook
Share
Share on twitter
Tweet
Share on pinterest
Pin
Finding friends that you can rely on is a challenge everyone faces, and it tends to be a trending topic across a wide range of genres of music.
This particular topic can resonate with so many different age groups and demographics, and this article will provide insight into the ten best songs about fake friends.
1. Real Friends by Kanye West
Offering ethereal production with an excellent mix, "Real Friends" from Kanye West is somewhat nostalgic as the overall sound is reminiscent of his earlier work. Although Kanye takes the lead on the record, a long list of musicians and artists worked to create this heartfelt track.
The instrumental doesn't change too much, but it works perfectly with the airy harmonies and the direct message from Kanye. Additionally, you can find this song on his album The Life of Pablo, which garnered plenty of acclaim for its overall production value.
2. Fake Friends by Sigrid
Taking a classic pop route, "Fake Friends" brings a floaty tempo with a strong message about back-stabbing friends and finding your independence. The song has an excellent hook that brings tons of energy and falls back down to prepare for the next buildup.
Sigrid's voice soothes the ears and is layered perfectly over the instrumental, and I think this could be one of the best songs about fake friends on this list. The pop-driven record has plenty of replay value and a clear message that many listeners can relate to from personal experience.
3. Fake Love by Drake
Carrying one of the most recognizable voices for emotional music, Drake brings his velvet-like vocals to "Fake Love." The record has a rocking tempo with sharp percussion and touches on fake love from personal relationships.
The contrast between the vocals and the instrumental's melody complement each other well, and the track holds a great pace to sing along to. Drake hardly misses, and this is just another record in his discography that fans will play for many years to come.
4. Fake Friends by Bazanji
Hard-hitting production from Syndrome lays the foundation for Bazanji to run through the track bar for bar. Bazanji comes with a clear message that he won't tolerate fake friends, and it seems to be a typical encounter with his experience coming up as an artist.
The instrumental is relatively simple, but the ticking hi-hats, rumbling 808, and bouncy melodies keep the head rocking. Moreover, the artist showcases his talents in multiple forms by switching up his flow throughout the song while keeping his dictation clear and his point made.
5. FAB. by JoJo & Remy Ma
A song with all of the ingredients for a summer radio hit, JoJo knows precisely how to bring a catchy song together. The lyrics are full of attitudes towards fake friends and supporters, and there's a great dynamic between JoJo and Remy Ma.
There's a catchy guitar melody and well-timed breaks in the percussion, giving the record a stellar pop bounce. Moreover, JoJo's vocals sound pretty organic for the most part and aren't oversaturated with auto-tune or other vocal effects, and it gives the track a refreshing and authentic feel.
6. Fake Friends by Billy Bueffer
https://www.youtube.com/watch?v=ZYRD5Nie8wc
Layered harmonies with a popular mix of pop-trap, Billy Bueffer speaks on his experience with "Fake Friends" and what it takes to move on. The lighthearted melody of the instrumental floats across knocking production that have fans hooked.
Melodic vocals of sharp production have been a popular sound for quite some time, and Billy Bueffer does a solid job of fitting his signature sound in the mix. The song is structured well for live performances and has many qualities that can connect with listeners.
7. F.F.F by Bebe Rexha & G-Eazy
Delivering a powerful aura, this record is an excellent blend of styles between Bebe and G-Eazy. The instrumental offers many different modern production styles with a great combination of radio-pop and electronic influences.
The rolling tempo is catchy throughout the entire song, and the snares are crisp with each hit. Furthermore, the song offers many alternating harmonies with sonic qualities that are highly infectious.
8. all my friends are fake by Tate McRae
This unique record from Tate McRae gives her vocals all the room it needs and couldn't sound any softer to the listener. Among the ominous production, bursts of energy almost overwhelm the senses with unexpected dynamics and rippling echoes that make it one of the best songs about fake friends.
An excellent song for introspection, the competing melodies and pitch bending 808's offer somewhat of a dystopian and hopeless feeling. The song may seem dramatic, but Tate sings her heart out on a topic many know all too well and has undeniable gorgeous sonics.
9. Fake Friends by Gucci Mane
One of the most recent releases from the rap legend, Gucci Mane always delivers his signature style, and he's entirely blunt on how he feels about "Fake Friends." Aside from his unmistakable flow, the instrumental has a solid bounce to it with banging 808's and a nostalgic choice for the synth instruments on the melodies.
Gucci has been around long enough that his voice triggers multiple generations of rap lovers to tune in, and this record is easily one of his best songs about "Fake Friends." At the same time, Gucci's life and music career are an incredible story, and he doesn't hold back from showing exactly what it's like in his music.
10. Fake Friends by PS1 & Alex Hosking
An excellent collaboration between PS1 and Alex Hosking, the song provides irony between the upbeat instrumental and the lyrics calling out "Fake Friends" in every way possible. The lyrics talk about how social media and society make some people force an image to be seen a certain way, and all it leads to are fake relationships and interactions.
The record may be repetitive, but it's always part of the point as I feel the artists wanted to make sure they drove the message all the way home. Better yet, I believe the contrast between the instrumental and the message is a great example of how selective hearing works, as some individuals may have missed it altogether.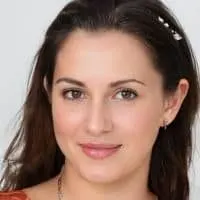 Alexandra loves playing the piano and guitar. She has always been a music lover, but it wasn't until she was in high school that she realized how much she loved to play. It allowed her to express herself without having to be verbally expressive, which is something she found very empowering.