Share on facebook
Share
Share on twitter
Tweet
Share on pinterest
Pin
Love can feel fiery and compassionate but at the same time evolve into a more mellow and distant feeling. The overwhelming emotions of falling out of love can bring pain, heartbreak, and confusion.
According to some studies, music falls at the center of what it means to be human and can be an excellent medium of expression. Therefore, music can help you manifest the difficult emotions that come with falling out of love.
With that being said, here is my list of the top 10 songs about falling out of love!
1. The Way Things Change – Yellow Days
With its relaxed and nonchalant melody, Yellow Days adds a cynical touch to the song through dark and brooding lyrics. The song vividly captures how one can feel completely numb as they fall out of love and distance themselves from people.
"The Way Things Change" navigates the feelings of pain and loneliness as it makes audiences realize the fleeting nature of life and how the only constant is yourself. I love how lyrics like "Keep going, you have to keep going" act as a reminder of pulling through in the face of heartbreak.
2. Don't Know How to Keep Loving You – Julia Jacklin
Julia Jacklin, in this ethereal and grounded song, gives listeners a chance to see things from a different perspective. According to the singer, there is not much sympathy for the person leaving as compared to the one who has been left.
The simplistic yet heartbreaking lyrics knit the tale of emotions one experiences as one questions their decision to be with their partner. I find the music video even more truthfully complex, demonstrating the freedom of letting go yet being bound by a relationship as you fall out of love.
3. Please Don't Say You Love Me – Gabrielle Aplin
In this melancholic yet soothing melody, Gabrielle Aplin transports the listeners into an other-worldly dimension. By highlighting that love doesn't need acknowledgment, the singer establishes that it's a song about taking relationships slowly.
Aplin's focus on slowly building a relationship reaches the climax when she declares, 'How we feel is hard to fake'. Her bold honesty, combined with a magical tune, leaves the audience yearning for more.
For me, this is one of the best songs about falling out of love with a unique country touch giving it an arcane feeling. It is THE song to listen to when you are thinking about one-sided love on a rainy night!
4. The Dreamer – Anna of the North
This delicate masterpiece by Anna of the North arouses a plethora of emotions in listeners with a simple yet enchanting video. By using an unearthly combination of instruments, the song builds on the singer's feelings about getting over her ex-lover.
More than anything else, "The Dreamer" is a constant for those – like me – who are finding closure after an unsuccessful relationship. The song's melodramatic chorus illustrates this beautifully.
Being shot in the singer's hometown, the song also evokes strong nostalgic memories and more subtly, a healing process that is the start of something more beautiful.
5. You Were Good to Me – Jeremy Zucker & Chelsea Cutler
Jeremy Zucker & Chelsea Cutler take the listeners through a whirlpool of sentiments in this lyrical masterpiece. The wide range of notes, combined with a remarkable combination of the guitar and piano builds the tempo of the song.
The video is itself a masterpiece, portraying a vintage filter and happy memories of a couple enjoying their time together. Jeremy's soulful and somewhat raspy voice melts perfectly with Chelsea's high notes in the second part of the song
It definitely makes it to the list of songs about falling out of love with its melodramatic tone and the barrage of memories it invokes!
6. You're Somebody Else – Flora Cash
In this extraordinary track, flora cash combines lyrical genius with a prepossessing melody to deliver a masterpiece. The song is so beautifully penned and sung that it means different things to different listeners and that's the essence of it.
I got hung up on the last part of the song, 'I saw the part of you, that only when you're older, you will see too', which beautifully illustrates the insecurities of a couple.
The fact that the two artists met online and are married in real life offers a more real and lucid hue to the song.
7. Before You Go – Lewis Capaldi
In an extremely emotive song with a range of vocals, Lewis Capaldi takes listeners on a trip to melancholy. I love the range of vocals and rhythms that Capaldi employs to illustrate the range of sentiments one goes through in a breakup. If you recently went through a breakup and need some motivation, this is definitely one of the most touching songs about falling out of love.
The song's intense lyrics about the aftermath of a breakup paint a rich melancholic picture, where the singer ruminates about what could have been different in their relationship. Using simple instruments to produce an extraordinarily somber song is what Capaldi is known for, and he delivers every time!
8. Losing You – Flyte
Flyte produces a powerful doleful song by weaving an ironic narrative around a breakup. The storytelling of the song is what sets it apart with a focus on the good old days. I get lost in the lyrics every time, especially because the lyrics are so simple, I can relate to them so easily.
The song's video complements the song with a black and white theme that adds to the melancholy of the song. Flyte captures the different tints of a breakup perfectly, evoking strong feelings in the listeners, who are transported to their transient worlds.
9. It's Not the Same Anymore – Rex Orange County
In this lyrical masterpiece, Rex Orange County takes us through a vivid journey of change. The song's lyrics force the listener to introspect and relate to how quickly and seemingly unknowingly things change all the time.
However, rather than just focusing on the negatives, the song alters to a more positive note. The method of storytelling with simple lyrics adds impact to the song's depth. I love how phrases such as 'No point in feeling upset' really improve the mood and ignite hope in the listener at the outro.
10. Nothing Much Has Changed, I Don't Feel the Same – Daniela Andrade
With a range of high and low vocals coupled with a mellow vibe, this track is short yet enchanting. Known for her melodious covers, Daniela Andrade focuses on patterns and rhythms in this song to deliver a stunning tune that is reminiscent of a good time gone by.
The aesthetic video perfectly complements the song with a warm and vintage tint to it. I enjoy the beats in this song, especially how they are combined with the singer's notes to produce an electric piece. It is one of my all-time favorite songs about falling out of love that I enjoy on late-night drives and long solitary walks.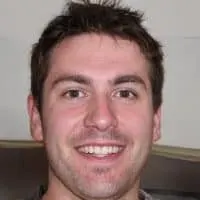 Alex is a man of many talents. He's been playing music since he was young, and has been the main content writer at Tone Start for the past few years. Alex loves to play around with different styles of music and enjoys listening to anything from country to classical.