Share on facebook
Share
Share on twitter
Tweet
Share on pinterest
Pin
We have all felt lost at one time or another; I know I have. When I feel lost and alone, I often find solace in music.
The songs on this list are those that have the most meaning and fully convey what it feels like to be lost and question everything in life.
So without further ado, here is my list of the 10 of the best songs about feeling lost!
1. Hard Times by Paramore
Paramore has a unique way of making even the most dreary topic sound happy with their upbeat tracks. Their song "Hard Times" was released in 2017 and came from the band's album After Laughter.
It tells the story of lead singer Hayley Williams' battle with depression while navigating issues in both her personal and professional life with her band. "Hard Times" is an upbeat song with a fast tempo and catchy tune that will make you happy and see you bouncing around in no time.
2. Breathe Me by Sia
Depression can hit you at any time, and when it does, it is hard to face and overcome those issues that are bringing you down. While some stay silent about their battle, others will seek help.
"Breathe Me" is a song that details Sia's cry for help as she fights depression and her feelings of not being good enough.
We have all felt depressed or down at one time, and it may not always be easy to open up and find help. "Breathe Me" was released in 2004 and is taken off the album Color the World. It is a song everyone can relate to in one way or another as we all fight a silent battle within ourselves.
3. Mad World by Gary Jules
"Mad World" is a song originally released in 1983 by the pop/rock band Tears for Fears. But this 2001 cover by singer Gary Jules overrides the popularity of the original as it is an emotion-filled masterpiece that will have you rethinking your entire life.
A song about depression and feeling like you don't fit into the world, "Mad World" honestly resonates with everyone at one stage or another in their lives. Listen to this haunting track on high volume, and let Jules' voice carry you away.
4. Fast Car by Tracy Chapman
Dreams of a better life and not fitting into the world are strong themes in Tracy Chapman'sChapman's most well-known song, "Fast Car."
The song tells the beautiful yet sad story of a woman who wants to escape her current reality. Plagued with poverty and an alcoholic father, she dreams of getting away from it and starting afresh.
"Fast Car" was released in 1988 and featured on Chapman's self-titled debut album that started her career. Crank up the volume on this one as Tracy's powerful, one-of-a-kind voice fills your home, lulling you into a sense of security, safety, and the familiar.
5. Paradise by Coldplay
I don't think that a bad Coldplay song exists. And the band once again proves why they are popular by releasing their song "Paradise." Recorded in 2011, the song features on the album Mylo Xyloto.
The song tells of escaping the harshness of the real world and seeking paradise or escape. Coldplay uses exceptional imagery in their music, and "Paradise" is a great example of how music can transport you to a completely new and different place in your mind.
Give this one a listen and take control of how you feel.
6. Boulevard of Broken Dreams by Green Day
Green Day exploded onto the music scene in the late 80s but only found stardom a few years later. One of the band's biggest albums, American Idiot, was released in 2004 and earned the band thousands of new fans as their music appealed to a new generation.
One of the first songs released from that album, "Boulevard of Broken Dreams," was an instant hit. It tells the story of feeling lost and ultimately giving up on your dreams. With catchy lyrics and a great rock feel, the song is worthy of a spot on the ten best songs about feeling lost list. Do you agree?
7. I Know It's Over by The Smiths
There are times when all we want to do is lay in bed and wallow. And this song by the band The Smiths is perfect for just that. Released in 1986 on the album The Queen is Dead, "I Know It's Over" is the band's take on the utter despair and hopelessness we all feel at times.
Feeling lost is not necessarily bad, as it forces you to take stock of your life and work out the issues plaguing you. Pop this track on your music player, lay back, and let the eerie yet emotional sound of "I Know It's Over" fill your mind.
8. Gods and Monsters by Lana Del Ray
Lana Del Ray has a unique approach to music and often uses metaphors to explain how she feels. In "Gods and Monsters," a song from her 2012 album Born to Die, she explores her life and living a dirty lifestyle.
While some have felt that the song is about being corrupted by life, the interpretation is open to how you perceive it. Lana's soothing yet eerie voice will entrance you from the first line.
9. Sober by Kelly Clarkson
It is okay to feel like your life is a mess and that everything is falling apart. How you deal with it and face your demons counts at the end of the day. Kelly Clarkson tells a tale of survival and overcoming your darkest moments in "Sober," a song off her 2007 album, My December.
Clarkson uses her incredible vocal talent to convey emotion in her songs, and "Sober" is one of those songs that will have you curled up in a ball of tears as you think of all your problems and try to survive in a topsy turvy world.
10. Astronaut by Simple Plan
Metaphors are a great way for artists to convey what they are trying to sing about without directly saying it. Simple Plan's hit song "Astronaut" is a metaphor for feeling so lost and alone that you might as well be on another planet.
Taken from the album Get Your Heart On!, the song was released in 2011 and became a track that most teenagers could relate to. Before you feel so lost that you might as well float away, take a listen to "Astronaut" and let this pop-punk song help you let out your emotions.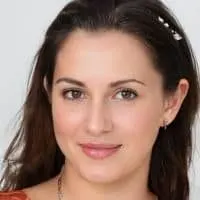 Alexandra loves playing the piano and guitar. She has always been a music lover, but it wasn't until she was in high school that she realized how much she loved to play. It allowed her to express herself without having to be verbally expressive, which is something she found very empowering.