We have all been in all kinds of relationships, from the very good to the very bad. Sometimes relationships start well, and they end badly. Many times we get hurt by the other person, and we are left wishing that we could find someone better.
Finding someone better is not the silver bullet. It is not the thing that will save us from difficult relationships. Relationships are always challenging and require a lot of work, but having someone who can be a good partner is a good starting point.
Many beautiful songs have been written about finding someone better, so today, I count down the top 10 best songs about finding someone better!
1. I'm Gonna Find Another You – John Mayer
Album: Continuum
Released: 2006
"I'm Gonna Find Another You" is about precisely what the song title suggests. It's about someone who goes through a breakup and then swears to find someone better to replace their previous partner.
The song's quality and accuracy about the topic is what earns it the number one spot on this top 10 list.
John Mayer gives an emotional and moving performance in this iconic breakup song. In his career, he has created some of the most beautiful songs that have become massive hits, like "Free Falling" and "New Light."
2. Find My Way – Paul McCartney
Album: McCartney III Imagined
Released: 2021
We are truly blessed that we can still get music from Paul McCartney in 2021 at the age of 80. Paul has been making music for the last 64 years, starting as early as 1957. He gained fame with the legendary band, The Beatles, where he played the bass guitar and wrote a big portion of their songs.
In "Find My Way," Paul talks about a person who is lost and who is trying to find their way. The meaning of this is left relatively open-ended, and so it can easily be applied to someone who is lost in relationships and who is trying to find their way to someone better.
3. I'm Not the Only One – Sam Smith
Album: In The Lonely Hour (Deluxe)
Released: 2014
Sam Smith is no stranger when it comes to matters of the heart. His career has been built on the foundation of love songs. His songwriting can immerse the listener, and his vocals can touch the deepest parts of your heart.
In "I'm Not the Only One," he walks us through one of the saddest experiences in life – being cheated on by the person we love. Most people can relate to this situation, but the song will still speak to you even if you cannot.
4. I Have Questions – Camila Cabello
Album: Camila
Released: 2017
Camila Cabello gives one of the most emotional and moving performances in this song, "I Have Questions." The basis of the song is about the woman who invested herself entirely into the relationship, but she got hurt by her lover, who did not care about her.
In this situation, it can feel like the entire world is crumbling down. The best thing is to put ourselves back together and keep moving forward. Someone better will come.
5. Find You on My Knees – Kari Jobe
Album: Where I Find You
Released: 2012
Finding someone better does not always mean leaving one romantic partner to find a better one. Sometimes "someone better" can be a spiritual quest.
After a person has put all their love and trust in another human, only to be disappointed and hurt over and over again, some people find their someone better in a higher power. That is what "Find You on My Knees" is all about.
6. Find a Way – A Tribe Called Quest
Album: The Love Movement
Released: 1998
From the R&B and rap genres, we get "Find a Way" by A Tribe Called Quest. The song is about all the obstacles we face in life that have to be overcome to get through to the other side.
We can easily view this in the light of relationships, where we are in a challenging situation, but we must move forward to get into a position that is healthier for us. This can manifest as getting out of one relationship and finding someone who is better for you.
7. Irreplaceable – Beyoncé
Album: B'Day
Released: 2006
Beyoncé has always had some of the best love songs, break-up songs, and moving-on songs. In "Irreplaceable," she speaks to those in relationships who have suffered from emotional abuse and are made to believe that they are not worthy of being loved.
This track is all about claiming back your power after being in such a relationship. It speaks about how the other person should not think that they are not replaceable. It continues to say that "there can be another you in a second."
8. I Look So Good (Without You) – Jessie James
Album: I Look So Good (Without You)
Released: 2009
As the song title suggests, this song is all about how good the singer feels when she is no longer with her ex-lover. This is so often the case. Break-ups can be new beginnings.
9. Go Your Own Way – Fleetwood Mac
Album: Rumours
Released: 1976
Fleetwood Mac is one of my personal favorites. Their musical talent is vast, and their songs are highly relatable.
In "Go Your Own Way," they talk about how a relationship ends and how the parties involved have to go their own way to find a new life for themselves.
10. Better Together – Jack Johnson
Album: In Between Dreams
Released: 2005
Nothing can pick a person up like some easy music by Jack Johnson, the king of chilled and feel-good music.
"Better Together" is all about coming together with a person who makes us feel good and spending time with them. When we walk through life with those who support us, life becomes more beautiful.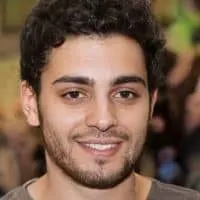 Justin is an audio engineer with years of experience in the field. He has been creating and playing music his entire life, but he really found his passion for engineering when he was introduced to Logic Pro at age 10. Justin has spent countless hours perfecting his craft and now works as a freelance engineer out of Boston, MA.