Share on facebook
Share
Share on twitter
Tweet
Share on pinterest
Pin
When you think of freaks, what comes to mind? I immediately think of circus freaks – those with unusual physical traits. But when it comes to music, the term freaks takes on a different meaning entirely.
When searching for the best songs about freaks, the common theme was women who are completely uninhibited in bed and considered a "freak in the sheets."
Come take a look at my list of the ten best songs about freaks and see how different singers or rappers interpret this term!
1. Get Ur Freak On by Missy Elliott
Missy Elliot changed the face of rap as we know it, becoming one of the bestselling female rappers in the world. 2001 saw the highly anticipated release of "Get Ur Freak On," from the album Miss E…So Addictive.
This track has such creative energy that it will get you up out of your seat and shake your "booty" along to the beat.
The lyrics, however, are a tad controversial and refer to women letting themselves lose control in the bedroom and on the dancefloor.
2. Freak Like Me by Adina Howard
Let this old-school R&B track take you back to when life was easy and songs about sex were controversial and never direct. Released in 1995, "Freak Like Me" quickly became what many described as the sexiest song in history.
Adina Howard's album Do You Wanna Ride became an anthem for women everywhere and made women realize that it was okay just to let loose and be who they wanted to be.
Pump this one up and let your inner freak out as you groove to a classic track that will never get old.
3. Freak by Doja Cat
Doja Cat's 2020 release "Freak" from the album of the same name got tongues wagging with its provocative lyrics and descriptions of a woman being freaky in the bedroom. But, in this song, the woman is the one in control.
One of the things that struck me the most is how the lyrics do not match the song's tone, which has a melodic, summer holiday vibe to it. But, somehow, it just works. Give "Freak" a listen, and let your inner tiger out and take control.
4. Lil Freak by Usher (Feat. Nicki Minaj)
Usher and Nicki Minaj make for an unusual pairing in this 2010 hit from Usher's album Raymond Vs. Raymond. "Lil Freak" is one of the album's best hits and will get you hot under the collar.
Usher tells the tale of a girl that is a freak in the sheets and has a VERY detailed description of what he would like to do to her. Meeting her in a club, he is instantly attracted to her and lets his mind run wild. This is not one for the kids.
5. Freaks by French Montana (Feat. Nicki Minaj)
Another rap song featuring Nicki Minaj, "Freaks," from the 2013 album Excuse My French, has a beat that, according to fans, never gets old.
French Montana has always been known for its provocative lyrics, but add Nicki Minaj into the mix, and you have a banger of a track!
The tune of "Freaks" is extremely catchy, so don't be surprised if you catch yourself singing with and possibly shaking those hips to the beat. But perhaps choose the clean version if you will be playing this around kids.
6. Freakshow by Britney Spears
Britney Spears is probably the last singer you would expect for a saucy song like "Freakshow." Taken off her 2007 album Blackout, the song features rap, sex, and plenty of sex appeal.
Ms. Spears certainly lost her squeaky-clean image after the release of "Freakshow," but gained plenty more fans who saw her as more than just a Disney star. Give this song a listen and let the music take you.
7. I'm A Freak by Enrique Iglesias (Feat. Pitbull)
Enrique Iglesias and a song about sex? Who would have thought? This saucy song taken from his 2014 album Sex and Love is rather suggestive. "I'm A Freak" features Pitbull and is one of the naughtier songs from the Spanish crooner.
There is no way that this would not be included in a list of the best songs about freaks, as it is a sexy song with a catchy beat.
8. Freak by Estelle
Estelle released "Freak" as a single for the soundtrack to the movie Step Up 3D. Recorded in 2010, the dance track featured vocals by Kardinal Offishall and was produced by none other than dance music legend David Guetta.
The lyrics encourage women worldwide to let go of any inhibitions and embrace their freaky side.
While others might judge this decision, women should be able to do what they want to, and this is the ideal that Estelle punts in her hit track.
9. Blurred Lines by Robin Thicke (Feat. T.I., Pharrell)
Trying to get anyone's attention in a club can be tricky – even more so when someone doesn't reciprocate that want.
"Blurred Lines" focuses on a man trying to woo a woman in a club and has faced many controversies about being inappropriate and sexualizing women.
Taken from the 2013 album Take Me Out, it features the musical talents of Robin Thicke, T.I, and Pharell.
10. FREAK by Tyga (Feat. Megan Thee Stallion)
Tyga is a fairly new rapper on the scene and released his first album, Freak, in 2020. The title track features Megan Thee Stallion on vocals.
The song's lyrics tell of a man's need for a woman who will be wild in bed, essentially a "loose" woman. This seems to be a common trend and assumption in many songs and often puts women in a bad light.
Listeners have described this as an epic song with an old-school beat. Please give it a listen, and you be the judge.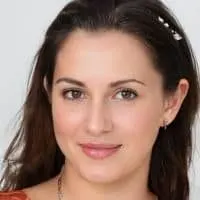 Alexandra loves playing the piano and guitar. She has always been a music lover, but it wasn't until she was in high school that she realized how much she loved to play. It allowed her to express herself without having to be verbally expressive, which is something she found very empowering.