Many people will tell you that good relationships are the key to a good and happy life. The best connections that we can form in our lives are strong friendships. Friendships add joy to life; for that same reason, friendships that end are some of the saddest experiences we can go through.
Many musicians have gone through this experience, and so many songs tell the sad story of friendships ending.
In this article, I will examine the 10 saddest songs about friendship ending.
1. See You Again – Wiz Khalifa ft. Charlie Puth
Album: Furious Seven
Released: 2015
Without a doubt, the saddest song about a friendship ending is "See You Again" by Wiz Khalifa and Charlie Puth. Most friendships end due to conflict or because someone was wronged, but in this case, death steals away a friend.
Wix Khalifa and Charlie Puth were commissioned to create this song for the soundtrack of Furious 7. The song is a tribute to the actor Paul Walker, who tragically died in a car accident. The amount of sadness around his passing was immense, and this song captures a fraction of that emotion.
The YouTube video has over 5 billion views and shows some of the most loved Paul Walker scenes from the Fast and the Furious franchise.
2. I Lost A Friend – FINNEAS
Album: Blood Harmony EP
Released: 2019
FINNEAS is the brother of Billie Eilish, and he has grown into an accomplished musician in his own right. "I Lost A Friend" is one of his most iconic songs.
The track tells the story of friends who have grown apart without really realizing it, and suddenly, the friendship is lost. This is a very typical experience for most people. As we grow older, our interests change, but that does not make it any less sad.
3. Bad Blood – Taylor Swift ft. Kendrick Lamar
Album: 1989
Released: 2015
Taylor Swift is well known as the queen of breakup songs. Most of her music is about relationships that went bad, but not all of them are romantic relationships. In this case, "Bad Blood" is about a friendship that ended sourly.
In the track, she talks about how much love there used to be in this relationship, but now it is all gone, and there is only bad blood. There are some speculations regarding who she is referring to. Many people believe it is about Katy Perry.
4. Old Friends – Jasmine Thompson
Album: Wonderland
Released: 2017
Jasmine Thompson does an exceptional job in capturing the essence of friendships in this song. She talks about how we always grow and that sometimes friends grow apart. There is nothing wrong with this, but it does not make it any less sad.
The song also emphasizes that the friends we lose can never be replaced. All we have are the memories that we shared.
5. All We Are – OneRepublic
Album: Dreaming Out Loud
Released: 2007
OneRepublic is another musical group that can capture and translate some of life's sadder aspects. In their track "All We Are," they tell the story of how friendships can go wrong over simple misunderstandings.
OneRepublic has been nominated for a Grammy Award, and they have won many other smaller awards and topped the charts in multiple countries. Some of their most popular songs include "Counting Stars" and "Secrets."
6. All Good Things (Come to an End) – Nelly Furtado
Album: Loose
Released: 2006
"All Good Things" is one of my favorites because it helped me deal with some of my past relationships that ended.
Nelly Furtado gives a fantastic vocal performance on this track that asks the question of why all good things come to an end. This is precisely how we feel when a friendship comes to an end. We are left asking why it had to come to an end.
7. Breathe – Taylor Swift ft. Colbie Caillat
Album: Fearless
Released: 2008
It is not for nothing that we have named Taylor Swift, the queen of breakup songs. Here is another track by Swift that speaks about friendships coming to a sad end.
In this pop-country track, she speaks about losing a friend who was very close to her. It is not 100% clear who she is talking about. It is also not guaranteed that she will write about her personal experience. Most likely, she is just sticking to her career theme. That being said, "Breath" is still a beautiful and sad song about friendships ending.
8. Who Knew – Pink
Album: I'm Not Dead
Released: 2008
Pink is another artist who can communicate and express many emotions that listeners can relate to. "Who Knew" is right up there with some of the saddest relationship songs.
Most of the songs on this list are about relationships that end due to conflict, but "Who Knew" is a tragic song about losing a friend to drug abuse. The singer claims to have lost a friend at a very young age.
9. Complicated – Avril Lavigne
Album: Let Go
Released: 2002
Avril Lavigne has a long list of tracks she recorded during her highly successful career. The saddest song among them is probably "Complicated."
The music video follows Avril Lavigne as she messes around with her fellow band members and friends.
10. People You Know – Selena Gomez
Album: Rare
Released: 2020
Selena Gomez has done an exceptional job of transitioning from film to music. Not many celebrities can make this transition successfully.
In "People You Know," she repeats the lyrics that what hurts the most is that people can go from people you know to people you don't. It perfectly summarizes what it feels like to lose a friend.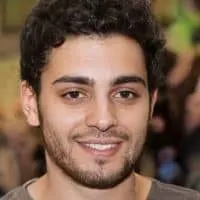 Justin is an audio engineer with years of experience in the field. He has been creating and playing music his entire life, but he really found his passion for engineering when he was introduced to Logic Pro at age 10. Justin has spent countless hours perfecting his craft and now works as a freelance engineer out of Boston, MA.