Share on facebook
Share
Share on twitter
Tweet
Share on pinterest
Pin
Song titles often relate to the meaning or content of a song. But other times, it is simply a few words strung together. When putting together the best songs about frogs list, I was astounded as to just how many songs there are about these little amphibians.
Frogs are popular in many songs, whether they are about the fairytale frogs that turn into princes when kissed, or are meant more as a metaphor for something else.
So without further ado, here is my list of the best songs about frogs!
1. I Can Be a Frog by The Flaming Lips
The Flaming Lips is one of the best bands to come out of the early 2000s. The release of their 2009 album Embryonic was met with much joy as fans scrambled to get a copy.
One of the tracks on the album, "I Can Be a Frog," has fans divided as they scramble to make sense of the meaning behind the lyrics. Some say the song is about being accepted for who you are by the one you love, while others are not sure.
The song is, however, open to interpretation and could mean whatever you want it to mean. With its ghostly falsetto and eerie background music, it makes for interesting listening. All I can say is that this song is amazing.
2. Frogs and Princes by Natasha Bedingfield
The modern dating world can be tough, and you will have to work your way through a lot of "frogs" to eventually find your prince. These are the sentiments that Natasha Bedingfield sings about in her 2004 song "Frogs and Princes."
The song is taken off her album Unwritten and focuses on the challenges of finding true love. Bedingfield's great voice makes this song perfect for those days when you feel like you will never find Mr. Right but pushes you to carry on until you do.
3. Kiss No Frog by Lucky Dube
South African reggae music legend Lucky Dube wowed fans around the globe with the 1997 release of his song "Kiss No Frog" from the album Taxman. With its unique reggae/funk/pop sound, the song will have you dancing along to the beat.
The lyrics tell the sad, yet relatable story of a girl fighting her way through a string of frogs in the search for Mr. Right and true love. Let "Kiss No Frog" guide you through tricky relationships with its melodic sound and powerful lyrics. Add this one to your best songs about frogs playlist today to experience a taste of South African music at its best.
4. Every Frog Has His Day by Lou Reed
Taken off the 2003 album The Raven, "Every Frog Has His Day" has to be one of the weirdest songs I have ever come across. The song sounds more like a dialogue between two fictional characters, but with no frame of reference, it seems almost nonsensical.
Lou Reed, however, delivers an exceptional performance with his eerie vocals. Give this one a listen and see what you think. Does it hold more meaning than it initially lets on?
5. Frogs with Dirty Little Lips by Frank Zappa
Frank Zappa is known for his weird music and eerie sound, and "Frogs with Dirty Little Lips" is no different. The song was released in 1984 and had an interesting backstory to it. While many fans and critics scrambled to find any hidden meaning in the song, Zappa had a simple explanation that nobody could have foreseen.
"Frogs with Dirty Little Lips" was a song inspired by words sung by his son, Achmet. Zappa took the words and recorded them in a song that featured on his album Them or Us. This is a very unique yet eerie take on a children's song that is now considered a favorite by many of Zappa's fans.
6. 2 Frogs by Five for Fighting
If you're a fan of the childhood story of The Frog Prince, you will absolutely love "2 Frogs" by Five For Fighting. A beautiful song with that classic Five For Fighting sound, this track is truly underrated.
"2 Frogs" was released in 1997 and is featured on the band's album Message for Albert. Let the melody and the music carry you away as you dream of your prince.
7. I'm in Love with a Big Blue Frog by Peter, Paul, and Mary
Peter, Paul, and Mary were a big hit with fans in the 60s. With the release of their album 1700, the band used their stardom as a platform to address and highlight many social issues, including racism.
The song "I'm in Love with a Big Blue Frog" caused much controversy as people caught on to its dark hidden meaning. The big blue frog referenced in the song is a metaphor for the prejudice against black people in the 60s and was written as a way to explain racism to children.
The band is known for their controversial songs, and this one can definitely be added to that list. Give this song a good listen, and hear how carefully worded the song is while it tackles one of the world's biggest problems.
8. Funny Little Frog by Belle and Sebastian
Growing up, we all have a fairly clear idea of what our perfect lover will be like. But for some, this will remain a dream – one that keeps them going in times of desperation and heartache. "Funny Little Frog" is a song by Belle and Sebastian.
Released in 2006 on their album The Life Pursuit, the song focuses on the idea of loving someone that you don't even know yet. I think it is more about this person being a beacon of hope to hold onto, the idea that true love does exist.
9. Hop Frog by Lou Reed ft. David Bowie
Who would have thought that pairing Lou Reed and David Bowie together would sound so good? I certainly didn't, and the first time I heard "Hop Frog," I was blown away by the incredible sound.
Based on the many brilliant works of Edgar Allan Poe, "Hop Frog" was released in 2003 and featured on Reed's album The Raven. I highly recommend that you give this ditty a listen and see if you can decipher if there is any meaning to it or if it is simply two great artists coming together to create a truly unique sound.
10. Kiss that Frog by Peter Gabriel
Psychedelic. That is one way to describe the sound of "Kiss That Frog" by Peter Gabriel. With an extremely explicit video, the song hints at a very sexual connection between a man and a woman, with many surmising that the song is about a type of sexual activity.
"Kiss That Frog" was released in 1992 and featured on the album Us. It has that unique sound that Gabriel is famous for and is overall a great song with an amazing sound to it. It truly deserves a spot on our best songs about frogs list.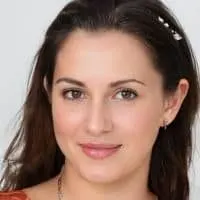 Alexandra loves playing the piano and guitar. She has always been a music lover, but it wasn't until she was in high school that she realized how much she loved to play. It allowed her to express herself without having to be verbally expressive, which is something she found very empowering.